$19.99
AUD
Category: Adult Fiction | Reading Level: Adult
*Soon to be a major motion picture starring Jennifer Lawrence* A brilliant literary debut, inspired by a true story: the final days of a young woman accused of murder in Iceland in 1829.   Set against Iceland's stark landscape, Hannah Kent brings to vivid life the story of Agnes, who, charged with the b rutal murder of her former master, is sent to an isolated farm to await execution.   Horrified at the prospect of housing a convicted murderer, the family at first avoids Agnes. Only T ti, a priest Agnes has mysteriously chosen to be her spiritual guardian, seeks to understand her. But as Agnes's death looms, the farmer's wife and their daughters learn there is another side to the sensational story they've heard.   Riveting and rich with lyricism, BURIAL RITES evokes a dramatic existence in a distant time and place, and asks the question, how can one woman hope to endure when her life depends upon the stories told by others? ...Show more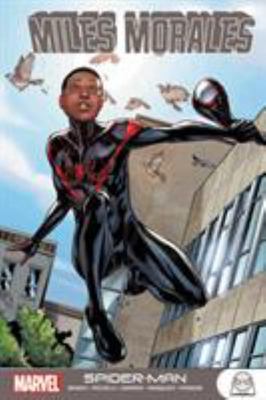 Miles Morales: Spider-Man
by Brian Michael Bendis; Sara Pichelli (Illustrator); Chris Samnee (Illustrator); David Marquez (Illustrator)
$26.99
AUD
Category: Graphic Novels
When Peter Parker falls, the world needs a Spider-Man - and young Miles Morales takes up the mantle! Before Peter died, Miles was poised to start the next chapter in his life in a new school. Then, a spider's bite granted the teenager incredible arachnid-like powers. Now, Miles has been thrust into a wo rld he doesn't understand, with only gut instinct, his well-intentioned best friend Ganke and a little thing called responsibility as his guides. But what was the story behind the spider that bit him? How is Miles going to get his hands on a cool new costume? And is there any way he can be ready to face the deadly sting of the Scorpion? Find out if Miles Morales can live up to the legacy of Spider-Man! ...Show more
$26.99
AUD
Category: Science Fiction/Fantasy
Mistborn: Secret History is a companion story to the original Mistborn trilogy. As such, it contains HUGE SPOILERS for the books Mistborn (The Final Empire), The Well of Ascension, and The Hero of Ages. It also contains very minor spoilers for the book The Bands of Mourning. Mistborn: Secret History b uilds upon the characterization, events, and worldbuilding of the original trilogy. Reading it without that background will be a confusing process at best. In short, this isn't the place to start your journey into Mistborn (though if you have read the trilogy - but it has been a while - you should be just fine, so long as you remember the characters and the general plot of the books). Saying anything more here risks revealing too much. Even knowledge of this story's existence is, in a way, a spoiler. There's always another secret. ...Show more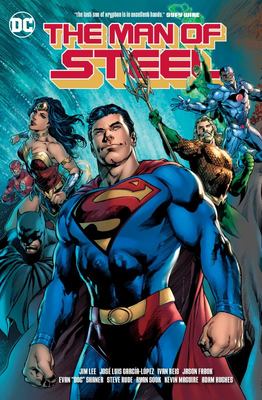 The Man of Steel
by Brian Michael Bendis; Jason Fabok (Illustrator); Adam Hughes (Illustrator); Ivan Reis (Illustrator); Ryan Sook (Illustrator)
$44.99
AUD
Category: Graphic Novels
Genre-defining author Brian Michael Bendis makes his triumphant debut at DC Comics, as an alien being comes to Earth to kill Superman and finish the mission he first started decades ago: destroying the planet Krypton and killing every last Kryptonian One of the genre's greatest mythologies is turned on its head in Man of Steel A new era begins for Superman as a threat name Rogol Zaar comes to Earth to put an end to Superman and his cousin, Supergirl. How will the Last Son and Daughter of Krypton survive a threat that destroyed almost all of their kind? As his world comes down around him, Clark Kent must also wonder: what happened to his wife and son, Lois Lane and Superboy? Brian Michael Bendis, the scribe behind some of the greatest comics of all time, including Ultimate Spider-Man, New Avengers and Daredevil, dives headlong into the DC Universe in this precursor to his debuts on both Superman and Action Comics. Featuring stunning art by some of comics greatist artists including Ivan Reis, Evan "Doc" Shaner, Ryan Sook, Kevin Maguire, Adam Hughes, and Jason Fabok. Collects issues #1-6 and stories from DC Nation #0. ...Show more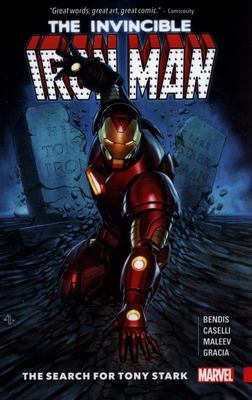 $49.99
AUD
Category: Graphic Novels
The search for Tony Stark begins The former Iron Man has vanished. And, as the mystery of his whereabouts deepens, and some very surprising people from Tony Stark's present, past and future come together to help in the hunt, the time comes to decide - once and for all - who will wield the armor of Iron Man All the contenders are in position, and now the contest begins...for there can only be one Golden Avenger But will it be Riri Williams, Tony Stark...or Victor Von Doom? And what happens when Riri and Victor realize that they must join forces to solve the mystery of Tony's fate? The path to the most startling Iron Man story ever begins here COLLECTING: INVINCIBLE IRON MAN 593-600 ...Show more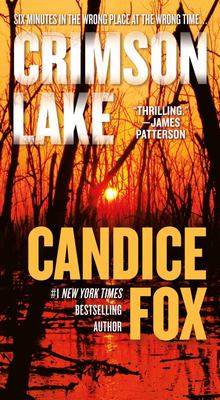 $19.99
AUD
Category: Thriller | Series: Crimson Lake Ser.
Available in a Tall Premium Edition--the first in a thrilling contemporary crime series set in Queensland, Australia, by #1 "New York Times"-bestselling author Fox. "Complex, human characters, and a dark, meaty story, and fine writing, and a great sense of place--this is one of the best crime thrillers of the year."--Lee Child.hild. ...Show more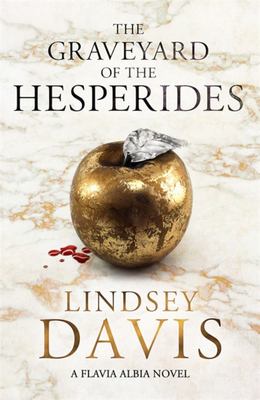 $34.99
AUD
Category: Adult Fiction | Series: Flavia Albia
From renowned author Lindsey Davis, creator of the much-loved character, Marcus Didius Falco and his friends and family, comes the fourth novel in her all-new series set in ancient Rome. We first met Flavia Albia, Falco's feisty adopted daughter, in The Ides of April. Albia is a remarkable woman in what is very much a man's world: young, widowed and fiercely independent, she lives alone on the Aventine Hill in Rome and makes a good living as a hired investigator. An outsider in more ways than one, Albia has unique insight into life in ancient Rome, and she puts it to good use going places no man could go, and asking questions no man could ask. ...Show more
$29.99
AUD
Category: Adult Fiction
Ray Saint is the most reviled literary critic in Australia: a hatchet-man with an unpublished novel in his bottom drawer and a finely-honed bullshit detector. After being visited by Jade Howe, a marketing assistant at a respected publishing house - a woman who dangles the possibility of sex with him in return for a rave review for her latest discovery - he falls head over heels. When, soon after, she turns up dead - murdered by a person or persons unknown - Ray is not only broken, he is the prime suspect. Detective Jack Lewin has few doubts about Ray's guilt. Neither, it seems, does the press, who hound Ray's every step. Meanwhile, his vapid editor has temporarily stood him down from reviewing. It will be up to Ray alone to find the man responsible for Jade's murder. Could it be something to do with the plan she boasted about to him - a plan to create a great Australian novelist out of a mediocre manuscript and a shallow front-man? Or could Jade's death have something to with the bestselling popular historian with the criminal past and the harbour-side home. As a battered and bloodied Ray investigates more deeply, he is obliged to face the fact that his drinking has reached the point where blackouts make up more of his days than lucid hours. The truth is, he can't be entirely sure that the killer wasn't him. ...Show more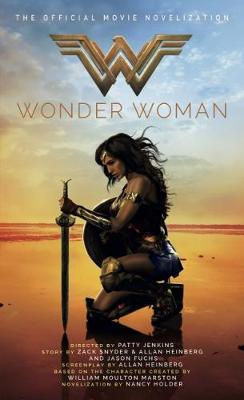 $15.99
AUD
Category: Science Fiction/Fantasy
Before she was Wonder Woman, she was Diana, princess of the Amazons, trained to be an unconquerable warrior. Raised on a sheltered island paradise, when an American pilot crashes on their shores and tells of a massive conflict raging in the outside world, Diana leaves her home, convinced she can stop th e threat. Fighting alongside man in a war to end all wars, Diana will discover her full powers...and her true destiny. ...Show more
$19.99
AUD
Category: Science Fiction/Fantasy | Series: The\Malloreon Ser.
"I am one of the old school and believe that a woman's place is within the home … However, I cannot, I will not, condone unfairness amongst females. I suggest that in due course you send your Matron a letter of thanks. You had after all a most unusual reference." In 1949, Staff Nurse Georgie Edwards is asked to chaperone medical students undertaking their practical exams when suddenly the penny drops. Georgie wants to learn to diagnose and treat too. Against the odds, she wins herself a place to study medicine at London's St Bartholomew's Hospital, and she sets about becoming not a consultant "who sweeps by," but a doctor who listens and cares. Yet Georgie wants to fall in love and start a family as well as have a career—is this one dream too many for a woman in the 1950s? Warm and full of humor, The Best Medicine is Georgie's fascinating memoir of her early years as a nurse and doctor. ...Show more
$19.99
AUD
Category: Adult Fiction
"At the age of six, Mary Ward, the child of a poor farming family in Suffolk, has a revelation- she isn't Mary, she's a boy. So begins Mary's heroic struggle to change gender, while around her others also strive to find a place of safety and fulfilment in a savage and confusing world."