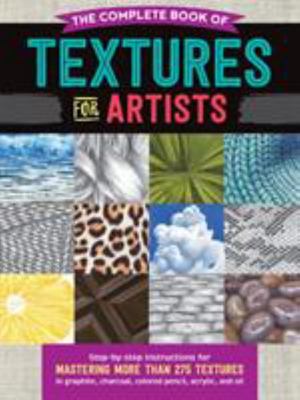 $24.99
AUD
Category: Art | Series: The\Complete Book Of ... Ser.
The Complete Book of Textures for Artists features 501 step-by-step lessons, tips, and techniques to create realistic texture with graphite pencil, charcoal, colored pencil, oil, and acrylic.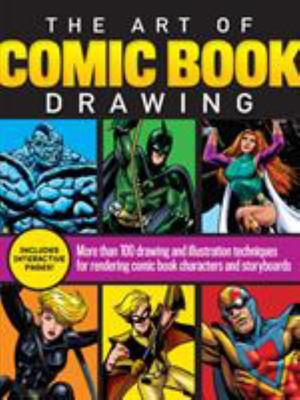 $24.99
AUD
Category: Art
Wham Pow Bam Kaboom Learn everything you need to make your own comic books, superheroes, and story lines with The Art of Comic Book Drawing. Featuring step-by-step tutorials, helpful tips, and dozens of drawing and illustration techniques, aspiring cartoonists, graphic illustrators, and comic book arti sts will discover all of the basics, from creating characters to mastering features and expressions to bringing it all together with unique and interesting story lines. Veteran comic book artists teach you to draw basic cartoon characters, superheroes, villains, and more using simple, step-by-step drawing lessons. Once you get the hang of illustrating your favorite characters, you'll learn to draw action scenes, set up panels, add speech bubbles, and even learn the basics of cartoon and comic book word treatments. With approachable exercises and projects to guide you, The Art of Comic Book Drawing allows beginning artists to create their own comic books, step by step. This helpful guide also includes practice pages to put your newfound skills to immediate use. ...Show more
$19.99
AUD
Category: Science
Which is the densest element? Which has the largest atoms? And why are some elements radioactive? From the little-known uses of gold in medicine to the development of the hydrogen bomb, this is a fresh new look at the Periodic Table. Combining cutting edge science with fascinating facts and stunning inf ographics, this book looks at the extraordinary stories of discovery, amazing properties and surprising uses of each elements, whether solid, liquid or gas - naturally occurring, synthesised or theoretical From hydrogen to oganesson, this is a fact-filled visual guide to each element, each accompanied by technical date (category, atomic number, weight, boiling point) as well as fun facts and stories about their discovery and surprising uses. ...Show more
$16.99
AUD
Category: Art | Series: How to Draw and Paint Ser.
With Drawing: Manga, develop drawing and storytelling skills to create your own manga book In Drawing: Manga, accomplished artist Jeannie Lee shares her artistic insights and techniques for creating captivating manga artwork and stories. From information on character and story development to an explora tion of shading and coloring techniques, the book covers all you need to know to become a master of manga. Each step-by-step project featuring specific characters simplifies and personalizes this drawing style, serving as both a lesson and inspirational guide to prepare you for crafting your own manga world. This comprehensive book first introduces manga fans to drawing basics, including art tools and materials, the basic shapes drawing method, shading and coloring techniques, composition and perspective, and more. Simple instructions show how to draw heads, hair, facial features, and full bodies. After learning to draw manga characters, the book then delves in-depth into character development and story creation.Drawing: Manga provides you with the necessary knowledge to create your own manga book, from character creation to a completed work. Discover different methods for finding inspiration for character design and story ideas. Also included are simple techniques for script writing and thumbnailing, penciling and inking, producing special effects, and lettering. Then, with a little practice, you will be able to apply your newfound skills and draw your own complete manga book Designed for beginners, the How to Draw & Paint series offers easy-to-follow guides that introduce artists to basic tools and materials and include simple step-by-step lessons for a variety of projects suitable for the aspiring artist. Drawing: Manga allows artists to develop drawing and storytelling skills by demonstrating drawing, coloring, composition, and storytelling techniques to create a manga book. ...Show more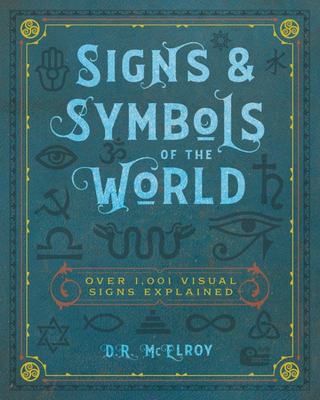 $29.99
AUD
Category: General Knowledge | Series: Complete Illustrated Encyclopedia Ser.
This informative and engaging illustrated reference provides the stories behind 1,001 signs and symbols, from ancient hieroglyphs to modern-day political and subculture symbols. What in the world does Ω mean? And what about its meaning might have led my coffee date to tattoo it on his entire forearm? Wh ere did the symbol ∞ originate, and what was its first meaning? How did the ampersand symbol & come about and how was it applied daily in book publishing? And what is the full story behind that staring eye on top of the pyramid on our American dollar bill? This comprehensive guide to signs and symbols explains. Find within: More than 1,000 illustrationsAn extensive collection of written and cultural symbols, including animals, instruments, stones, shapes, numbers, colors, plants, food, parts of the body, religious and astrological symbols, emojis, and gesturesHistorical facts culled from a wide variety of sourcesLearn all about the signs and symbols that surround us and their part in our rich world history. ...Show more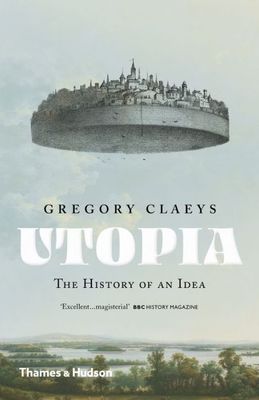 $19.99
AUD
Category: Philosophy
A worldwide survey on the idea of utopia, from classical mythology to contemporary science fiction.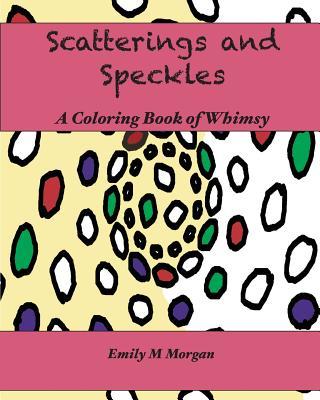 $12.95
AUD
Category: Art | Series: Coloring Book
Using mindfulness techniques and coloring therapy, this adult coloring book gives you the space to be creative by coloring fun, whimsical patterns inspired by the imagination. Designed to help you to engage your creativity, the drawings in this book will appeal to your love of whimsy and will help you t o relax, get creative and focus on yourself for a while. With over 30 simple line drawings of whimsical scatter patterns, this adult coloring book will bring you some much needed down time to inspire your dreams, soothe your mind and engage your creativity. Scatterings and Speckles: A Coloring Book of Whimsy is part of a new seven-part series of adult coloring books from Emily M Morgan and Stories Publishers. The other coloring books in the series include Artful Architecture, Floral Festivities, Ripples and Reflections, Intriguing Intricacies, Checks and Balances and Flying, Leaping, Swimming Creeping: A Coloring Book of Animals. More details on the other books in the series and information on other available journals and adult coloring journals can be found at http: //emilymmorgan.com and http: //stories.net.au. ...Show more
$19.99
AUD
Category: Science | Series: 30 Second
As the central science that bridges biology and physics, chemistry explains the diversity of all things tangible at a molecular level. Chemistry is the science of matter--its composition, structure, properties, and how it changes. Understand chemistry, and you'll know why some things oxidize and others explode; why food is good to eat and coal is not. Understand chemistry and know what reasonable expectations you can have of a product, and how to separate fact from fiction. Chemistry is the heart of cooking, it can keep you safe, and it explains why things work. This book brings the subject out of the lab and boils it down to its essential elements--in just 30 seconds. ...Show more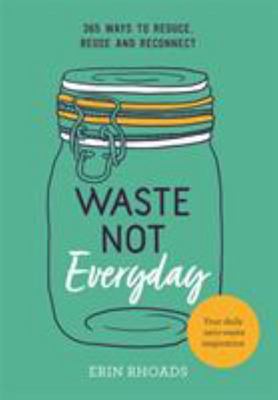 $19.99
AUD
Category: Self Help | Reading Level: 6 Home
Suited to those who are interested in taking their first steps towards a zero waste lifestyle, this book is a lighter, easier approach to Erin's first and more in depth book, Waste Not. Also makes a great gift for friends and family looking for a simple introduction to the concept of zero waste.  Would you like to throw away less? Do something for the planet? But not ready to dive straight into composting or go totally plastic-free yet? Waste Not Everyday is your step-by-step guide with 365 easy changes that will not only influence what you throw out but also have a genuine impact on the future of our planet. Split into four easy-to-follow parts, Waste Not Everyday features simple tips that will lead to a real shift in thinking and action and show you that a zero-waste lifestyle is actually achievable - for everyone, every budget and every schedule. With tips ranging from actions and inspiration to recipes and resources, Erin Rhoads, well-known zero-waste advocate and author of Waste Not, takes you on a gentle journey towards a life with less waste and more meaning. ...Show more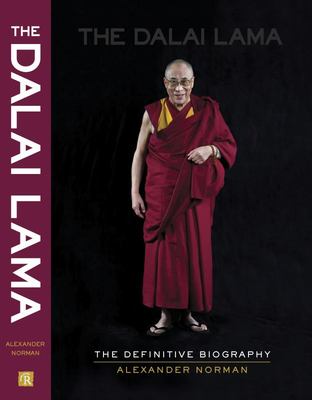 $35.00
AUD
Category: New Age
The Dalai Lama is one of the best-known and respected public figures of modern times. A Nobel Peace Prize Winner, advocate for peace and campaigner for compassion, he regularly speaks at sell-out arena tours across the globe. In this new biography, Alexander Norman reveals the complex and compelling cha racter of the Dalai Lama in more detail than ever before. Drawing on his long friendship with His Holiness and with his full support, Norman gives unparalled insights into the Dalai Lama's life, from being chosen as a young boy, his exile from Tibet and his involvement in political negotiations, to the present day. Uniquely, however, this book also reveals the private life of a very public man, including his personal spiritual experiences, daily Buddhist practice and the issues that are closest to his heart. Norman also explains how the turbulent history of Tibet has shaped the Dalai Lama's thinking and personality and corrects the myths that have built up around him. Illuminating, surprising and fascinating, this book is essential reading for all those who want to understand the Dalai Lama. ...Show more
$29.99
AUD
Category: Art
The Street Art Manual is an illicit, tactical handbook to creating art in public and taking over urban space. Every type of street art is covered, from painting graffiti, to light projections, stenciling, wheat pasting and mural making, with each technique illustrated with step-by-step drawings. Arm you rself with the tips and knowledge that no other guide will give you and go out and reclaim the streets in the name of urban creativity. ...Show more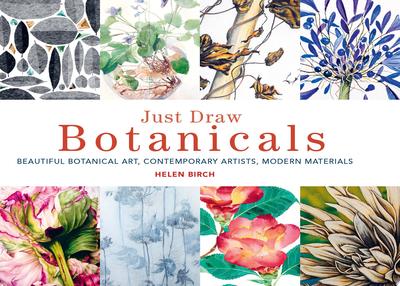 $24.99
AUD
Category: Art
Just Draw Botanicals presents a collection of 90 beautiful botanical images by contemporary artists from around the world. Dip-in for advice or flick through the pages for inspiration. Each image is accompanied by a short introduction, information on the approaches, techniques and tools used, and useful tips. Advice covers composition, colour, painting techniques and tips for working with plants. This is the perfect guide for artists and art lovers alike.   ...Show more