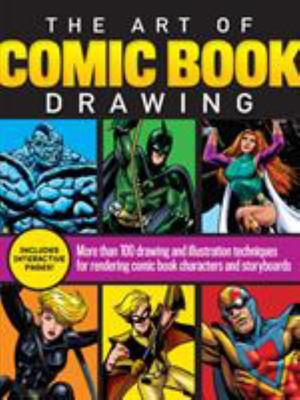 $24.99
AUD
Category: Art
Wham Pow Bam Kaboom Learn everything you need to make your own comic books, superheroes, and story lines with The Art of Comic Book Drawing. Featuring step-by-step tutorials, helpful tips, and dozens of drawing and illustration techniques, aspiring cartoonists, graphic illustrators, and comic book arti sts will discover all of the basics, from creating characters to mastering features and expressions to bringing it all together with unique and interesting story lines. Veteran comic book artists teach you to draw basic cartoon characters, superheroes, villains, and more using simple, step-by-step drawing lessons. Once you get the hang of illustrating your favorite characters, you'll learn to draw action scenes, set up panels, add speech bubbles, and even learn the basics of cartoon and comic book word treatments. With approachable exercises and projects to guide you, The Art of Comic Book Drawing allows beginning artists to create their own comic books, step by step. This helpful guide also includes practice pages to put your newfound skills to immediate use. ...Show more
$16.99
AUD
Category: Art | Series: How to Draw and Paint Ser.
With Drawing: Manga, develop drawing and storytelling skills to create your own manga book In Drawing: Manga, accomplished artist Jeannie Lee shares her artistic insights and techniques for creating captivating manga artwork and stories. From information on character and story development to an explora tion of shading and coloring techniques, the book covers all you need to know to become a master of manga. Each step-by-step project featuring specific characters simplifies and personalizes this drawing style, serving as both a lesson and inspirational guide to prepare you for crafting your own manga world. This comprehensive book first introduces manga fans to drawing basics, including art tools and materials, the basic shapes drawing method, shading and coloring techniques, composition and perspective, and more. Simple instructions show how to draw heads, hair, facial features, and full bodies. After learning to draw manga characters, the book then delves in-depth into character development and story creation.Drawing: Manga provides you with the necessary knowledge to create your own manga book, from character creation to a completed work. Discover different methods for finding inspiration for character design and story ideas. Also included are simple techniques for script writing and thumbnailing, penciling and inking, producing special effects, and lettering. Then, with a little practice, you will be able to apply your newfound skills and draw your own complete manga book Designed for beginners, the How to Draw & Paint series offers easy-to-follow guides that introduce artists to basic tools and materials and include simple step-by-step lessons for a variety of projects suitable for the aspiring artist. Drawing: Manga allows artists to develop drawing and storytelling skills by demonstrating drawing, coloring, composition, and storytelling techniques to create a manga book. ...Show more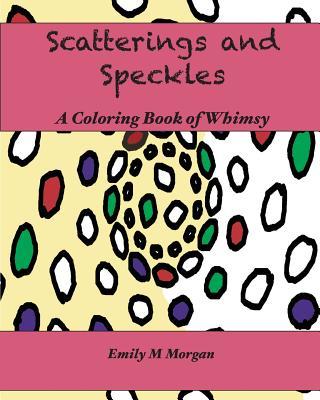 $12.95
AUD
Category: Art | Series: Coloring Book
Using mindfulness techniques and coloring therapy, this adult coloring book gives you the space to be creative by coloring fun, whimsical patterns inspired by the imagination. Designed to help you to engage your creativity, the drawings in this book will appeal to your love of whimsy and will help you t o relax, get creative and focus on yourself for a while. With over 30 simple line drawings of whimsical scatter patterns, this adult coloring book will bring you some much needed down time to inspire your dreams, soothe your mind and engage your creativity. Scatterings and Speckles: A Coloring Book of Whimsy is part of a new seven-part series of adult coloring books from Emily M Morgan and Stories Publishers. The other coloring books in the series include Artful Architecture, Floral Festivities, Ripples and Reflections, Intriguing Intricacies, Checks and Balances and Flying, Leaping, Swimming Creeping: A Coloring Book of Animals. More details on the other books in the series and information on other available journals and adult coloring journals can be found at http: //emilymmorgan.com and http: //stories.net.au. ...Show more
$29.99
AUD
Category: Art
The Street Art Manual is an illicit, tactical handbook to creating art in public and taking over urban space. Every type of street art is covered, from painting graffiti, to light projections, stenciling, wheat pasting and mural making, with each technique illustrated with step-by-step drawings.   Arm yourself with the tips and knowledge that no other guide will give you and go out and reclaim the streets in the name of urban creativity. ...Show more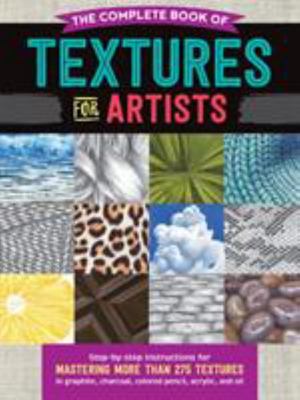 $24.99
AUD
Category: Art | Series: The\Complete Book Of ... Ser.
The Complete Book of Textures for Artists features 501 step-by-step lessons, tips, and techniques to create realistic texture with graphite pencil, charcoal, colored pencil, oil, and acrylic.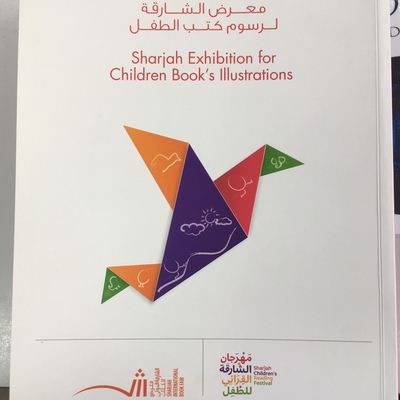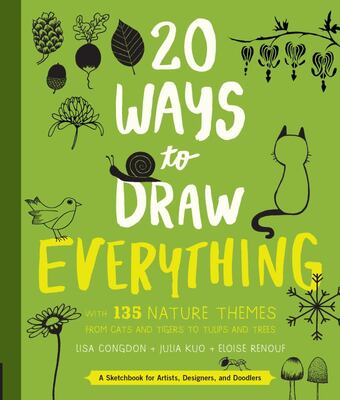 $29.99
AUD
Category: Art | Series: 20 Ways Ser.
Be inspired by this fun compilation sketchbook of four favorite volumes from Quarry Books' 20 Ways series! Designed to offer artists, designers, and doodlers a fun and sophisticated collection of illustration fun, each spread features 20 inspiring illustrated examples of 180 themes, over 3600 drawings t otal! From trees and flowers to animals and sea creatures and everything in between. Don't worry, there's tons of room for you to draw your own versions of these amazing doodles right on the pages. This is not a step-by-step technique book - within the pages you'll find drawings simplified, modernized, and reduced to the most basic elements, showing you how simple abstract shapes and forms create the building blocks of any item that you want to draw. Each of the 20 interpretations provides a different, interesting approach to drawing a single item, providing loads of inspiration for your own drawing. These four artists each have a uniquely creative style, resulting in an engaging and motivational practice book that provides a new take on the world of sketching, doodling, and designing. ...Show more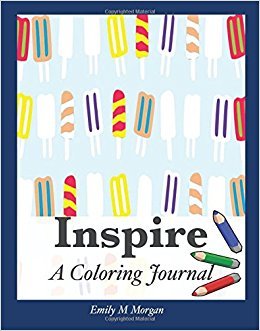 $15.95
AUD
Category: Art | Series: Coloring Journal
We all need a little inspiration and imagination in our lives. Inspire: A Coloring Journal is the newest book in a new six-part series of adult coloring journals from Emily M Morgan and Stories Publishing. The other coloring journals in the series include Create, Focus, Motivate, Persist and Reflect. Co mbining the best features of adult coloring books and writing journals, the coloring pages of this coloring journal allow you to nurture your creativity and centre your mind by completing inspiring patterns in beautiful colors. When you feel ready to engage your thoughts and let your imagination soar, the writing prompts are there to inspire you and challenge your creativity in a different way. With 15 writing prompts and 16 line drawings and patterns, this coloring journal will bring you some much needed down time to indulge your fancy and let a little whimsy into your life. More details on the other books in this series and information on other available journals and adult coloring books can be found at http: //emilymmorgan.com and http: //stories.net.au. ...Show more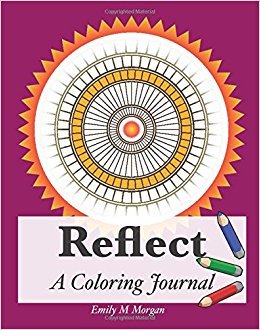 $15.95
AUD
Category: Art | Series: Coloring Journal
Self-reflection is an essential habit of mind for all of us. Reflect: A Coloring Journal is the newest book in a six-part series of adult coloring journals from Emily M Morgan and Stories Publishing. The other coloring journals in the series include Create, Focus, Inspire, Motivate and Persist. Combinin g the best features of adult coloring books and writing journals, the coloring pages of this coloring journal allow you to nurture your creativity and centre your mind by completing reflective, circle-based patterns in beautiful colors. In between the coloring pages are writing prompts designed to help you reflect on your life and goals. Let yourself be inspired and challenged to change your thinking and reach for success. With 15 writing prompts and 16 line drawings and patterns, this coloring journal will bring you some much needed down time to center your mind and encourage you to reflect on your journey as you aim for the top. More details on the other books in this series and information on other available journals and adult coloring books can be found at http: //emilymmorgan.com and http: //stories.net.au. ...Show more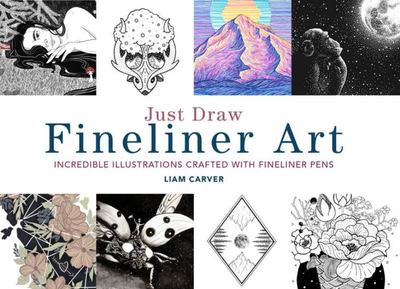 $24.99
AUD
Category: Art
Just Draw Fineliner Art presents a collection of more than 85 beautiful blackwork images by contemporary artists from around the world. Dip-in for advice or flick through the pages for inspiration. Each image is accompanied by a short introduction, information on the approaches, techniques and tools use d, and useful tips. Learn about stippling and hatching to produce immensely detailed drawings. This is the perfect guide for artists and art lovers alike. ...Show more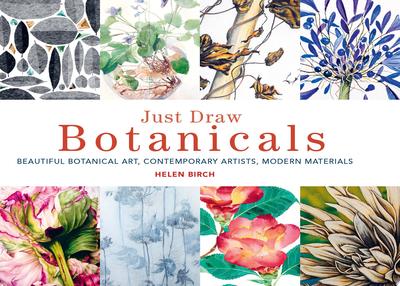 $24.99
AUD
Category: Art
Just Draw Botanicals presents a collection of 90 beautiful botanical images by contemporary artists from around the world. Dip-in for advice or flick through the pages for inspiration. Each image is accompanied by a short introduction, information on the approaches, techniques and tools used, and useful tips. Advice covers composition, colour, painting techniques and tips for working with plants. This is the perfect guide for artists and art lovers alike.   ...Show more