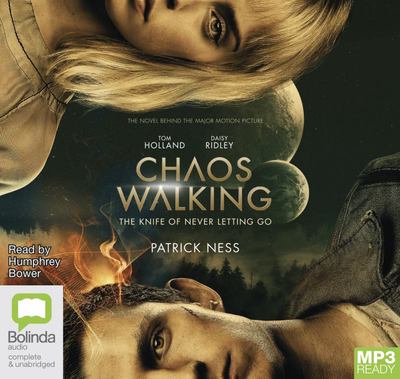 $39.95
AUD
Category: Audio | Series: Chaos Walking Ser.
Now a major motion picture, the first novel in the riveting Chaos Walking trilogy by two-time Carnegie Medalist Patrick Ness."Narrated with crack dramatic and comic timing. . . . The cliffhanger ending is as effective as a shot to the gut." -- Booklist (starred review)Todd Hewitt is the only boy in a to wn of men. Ever since the settlers were infected with the Noise germ, Todd can hear everything the men think, and they hear everything he thinks. Todd is just a month away from becoming a man, but in the midst of the cacophony, he knows that the town is hiding something from him -- something so awful Todd is forced to flee with only his dog, whose simple, loyal voice he hears too. With hostile men from the town in pursuit, the two stumble upon a strange and eerily silent creature: a girl. Who is she? Why wasn't she killed by the germ like all the females on New World? Propelled by Todd's gritty narration, readers are in for a white-knuckle journey in which a boy on the cusp of manhood must unlearn everything he knows in order to figure out who he truly is. ...Show more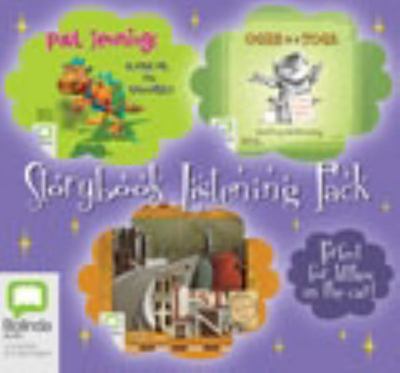 $29.95
AUD
Category: Audio
The audio book collection that every family needs, containing three bestselling books that all small children should hear. Every one of them is known and loved. Perfect for littlies in the car.Rascal in Trouble by Paul Jennings - Read by Rebecca MacauleyIn Ben's world, people own dragons instead of dogs . One day Ben's pet dragon, Rascal is left outside in the cold...Ogre in a Toga by Geoffrey McSkimming - Read by the authorVerse to thrill you! Verse to chill you! Verse to make you grin! Rhymes galore and so much more...Shortlisted for 2008 Audie Award.The Lost Thing by Shaun Tan - Read by Humphrey BowerA kid finds a lost 'thing' on the beach where he's scavenging for his bottle top collection. He takes it upon himself to try to find where the lost thing belongs... ...Show more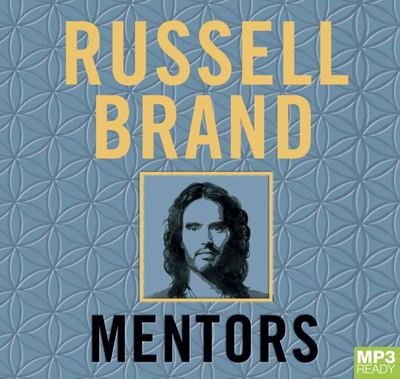 $39.95
AUD
Category: Audio
This program is read by the author.Russell Brand explores the idea of mentoring and shares what he's learned from the guidance of his own helpers, heroes and mentors.Could happiness lie in helping others and being open to accepting help yourself? Mentors - the follow up to the New York Times bestseller Recovery - describes the benefits of seeking and offering help."I have mentors in every area of my life, as a comic, a dad, a recovering drug addict, a spiritual being and as a man who believes that we, as individuals and the great globe itself, are works in progress and that through a chain of mentorship we can improve individually and globally, together . . . One of the unexpected advantages my drug addiction granted is that the process of recovery that I practise includes a mentorship tradition. "I will encourage you to find mentors of your own and explain how you may better use the ones you already have. Furthermore, I will tell you about my experiences mentoring others and how invaluable that has been on my ongoing journey to self-acceptance and how it has helped me to transform from a bewildered and volatile vagabond to a (mostly) present and (usually) focussed husband and father."--Russell Brand Mentors: How to Help and Be Helped describes the impact that a series of significant people have had on the author - from the wayward youths he tried to emulate growing up in Essex, through the first ex-junkie sage, to the people he turns to today to help him be a better father. It explores how we all - consciously and unconsciously - choose guides, mentors and heroes throughout our lives and examines the new perspectives they can bring. ...Show more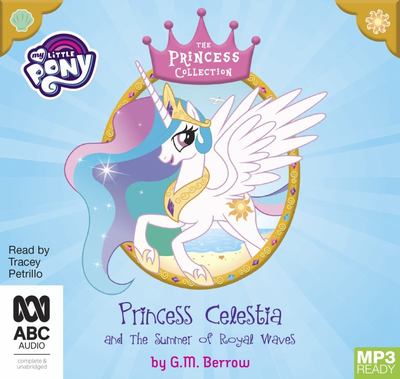 $24.95
AUD
Category: Audio | Series: My Little Pony: the Princess Collection
When anypony asks Princess Celestia for help, she is more than happy to be of service. So when Duchess Diamond Waves says she is in desperate need of assistance, the wise leader of Equestria clears her schedule.Arriving at Monacolt Magic Academy, Celestia notices that her dear old friend seems to have l ost her sparkle. Diamond Waves confides that her beautiful city by the sea is on the brink of disaster and, having failed their exams, none of her pupils are prepared for what lies ahead. Diamond Waves says her colts and fillies are lacking focus, but that doesn't seem to be the case. When Celestia meets her summer school students, she is shocked to be greeted by a class full of very serious colts and fillies.What can Princess Celestia do to bring the magic back to Monacolt? ...Show more
$39.95
AUD
Category: Audio
Janet Vokes was working behind the bar in her local working men's club in the small Welsh mining community of Cefn Fforest when she fixed upon the idea of breeding a racehorse. She'd always loved animals, having dabbled in showing whippets and racing pigeons, and her husband Brian used to be a rag and b one man with a horse of his own. Why shouldn't a working-class horse take on the high flyers in the rarified world of racing?She bought a mare for £350, paired her up with a pedigree stallion and helped to create a syndicate of twenty-three friends from the village - each paying £10 a week - to raise the resulting foal, Dream Alliance. He may have grown up on an allotment but Dream Alliance had star quality, beating all the odds to become a winner at a number of world-class racetracks. Then a terrible injury to his leg threatened not just his career but his life. Refusing to have him put down, the syndicate paid for experimental surgery and Dream Alliance went on to not only make a full recovery but win the Welsh Grand National.Funny and charming, Dream Horse by Janet Vokes is the extraordinary story of a woman who defied the snobbery of the racing world to breed a champion, and a remarkable horse who brought a community together. ...Show more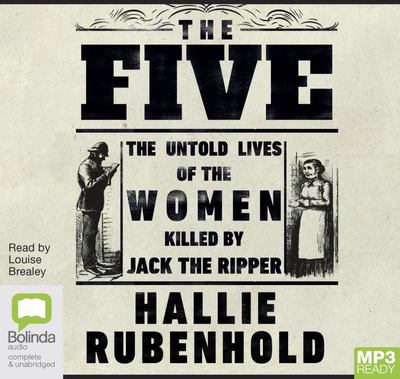 $49.95
AUD
Category: Audio
Polly, Annie, Elizabeth, Catherine and Mary-Jane are famous for the same thing, though they never met. They came from Fleet Street, Knightsbridge, Wolverhampton, Sweden and Wales. They wrote ballads, ran coffee houses, lived on country estates, they breathed ink-dust from printing presses and escaped pe ople-traffickers. What they had in common was the year of their murders: 1888. The person responsible was never identified, but the character created by the press to fill that gap has become far more famous than any of these five women.For more than a century, newspapers have been keen to tell us that 'the Ripper' preyed on prostitutes. Not only is this untrue, as historian Hallie Rubenhold has discovered, it has prevented the real stories of these fascinating women from being told. Now, in this devastating narrative of five lives, Rubenhold finally sets the record straight, revealing a world not just of Dickens and Queen Victoria, but of poverty, homelessness and rampant misogyny. They died because they were in the wrong place at the wrong time - but their greatest misfortune was to be born a woman. ...Show more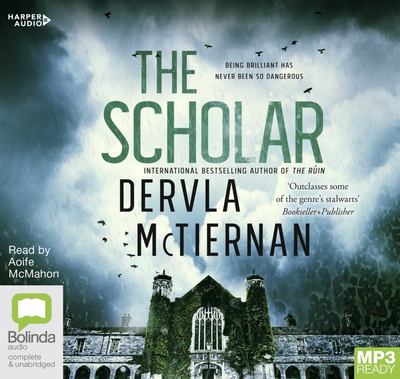 $49.95
AUD
Category: Audio | Series: DI Cormac Reilly Ser.
From the author of The Ruin comes a compulsive new crime thriller set in the fiercely competitive, cutthroat world of research and academia, where the brightest minds will stop at nothing to succeed.When Dr. Emma Sweeney stumbles across the victim of a hit-and-run outside Galway University early one mor ning, she calls her boyfriend, Detective Cormac Reilly, bringing him first to the scene of a murder that would otherwise never have been assigned to him. The dead girl is carrying an ID that will put this crime at the center of a scandal-her card identifies her as Carline Darcy, heir apparent to Darcy Therapeutics, Ireland's most successful pharmaceutical company. Darcy Therapeutics has a finger in every pie, from sponsoring university research facilities to funding political parties to philanthropy-it has even funded Emma's own groundbreaking research.As the murder investigation twists in unexpected ways and Cormac's running of the case comes under scrutiny from the department and his colleagues, he is forced to question himself and the beliefs that he has long held as truths. Who really is Emma? And who is Carline Darcy? A gripping and atmospheric follow-up to The Ruin, an expertly plotted, complex web of secrets that refuse to stay hidden (Karen Dionne, author of The Marsh King's Daughter), The Scholar is perfect for fans of Tana French and Flynn Berry. ...Show more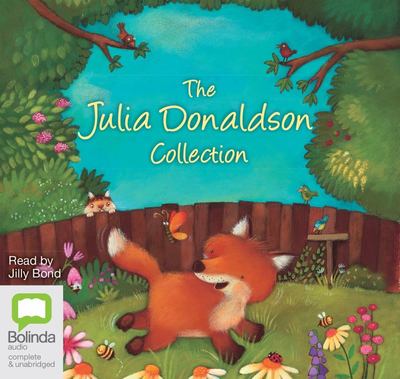 $24.95
AUD
Category: Audio
A special collection of three delightful stories from the bestselling author of The Gruffalo. Follow the Swallow: When Apollo the swallow flies to Africa, Chack the blackbird wants to send him a message. But Africa is far away. Can a jumpy dolphin, a grumpy camel, a greedy crocodile or a playful monkey help to deliver the message? The Wrong Kind of Bark: Finlay's a real dreamer, and he's always getting things wrong. So when he brings his puppy into class, it looks as if Finlay's heading for BIG trouble! The Quick Brown Fox Cub: Frisk loves exploring! His mum says that nights are for exploring and days are for sleeping. But Frisk can't stop going on adventures! What will happen when he follows Jenny to school one day? ...Show more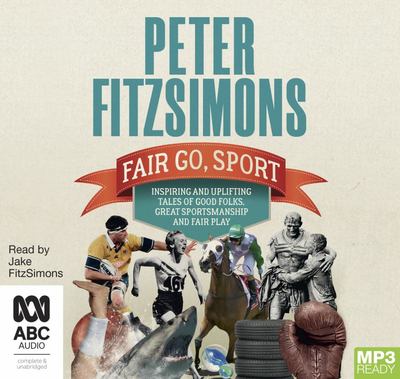 $39.95
AUD
Category: Audio
Sport was never meant to be complicated. No gibberish, no statistics, no talk of green-zones, black-zones, channels and percentage plays, no cheating, no grubbiness and certainly no ball-tampering.Peter FitzSimons celebrates the good, the generous and the kind in Australian sport, the genuine characters , the national treasures and the special moments when the losers were the true champions and the game, whichever game, was done proud. Hilarious and heart-warming, this is Fitzy at his passionate best. He reminds us that there really are good men and women in sport, that fair play still exists and that anyone can be a winner. ...Show more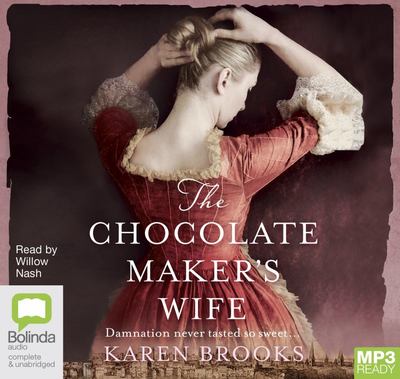 $59.95
AUD
Category: Audio
When Rosamund Tomkins enters the world she is so different, with her darkling eyes and strange laughter, that the midwives believe she will lead a charmed life. But Rosamund's life is set to be anything but enchanted.Born into poverty, brutalised and ignored by her family, it is only when she is married off to a nobleman that her life undergoes a wondrous transformation. Clever, quick and irrepressible, Rosamund soon becomes the darling of the haut ton, and presides over her luxurious chocolate house where the rich go to be seen and indulge in their favourite pastime, drinking the sweet and heady drink to which they've become oddly addicted.But in the shadows a web of conspiracy is spinning. The return of a man from the past brings Rosamund into mortal peril and up to the brink of destruction. As she fights for her life and those she loves through the ravages of the Plague and London's Great Fire, Rosamund begins to realise she will be forced to make a choice: walk away from all she knows and has grown to love with her soul intact, or make a deal with the devil ... ...Show more