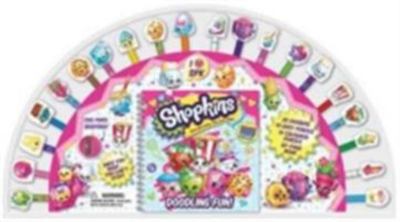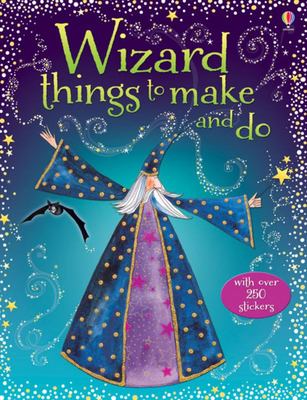 $9.99
AUD
Category: Children's Activity | Series: Things to Make and Do
Follow the simple step-by-step projects to find out how to make wizard accessories such as black cats, warty toads, a bubbling cauldron collage, a starry pointed hat and a magic wand.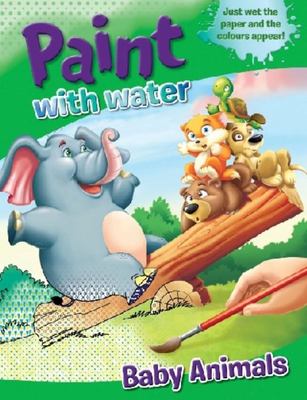 $3.99
AUD
Category: Children's Activity | Series: Paint with Water S.
Magically illustrated activity books with bright images that appear with a wave of a brush. Easy no-mess activity books that are suitable for a range of ages, with handy tear-out pages.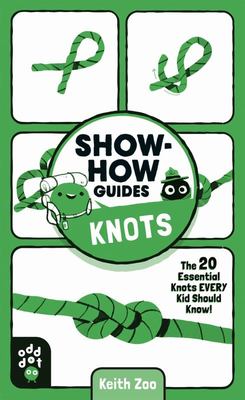 $9.99
AUD
Category: Children's Activity | Series: Show-How Guides
Want to hitch, twist, and tie? Keith Zoo'sShow-How Guides: Knots gives you the know-how. Through illustrated, step-by-step tutorials on 20 essential knots (plus key tips and tricks), you'll quickly and easily master the art of knot tying. What are you waiting for? Let's start bending, binding, and loopi ng! Show-How Guides are joyful primers for curious minds--collectible, visual, step-by-step handbooks that teach the skills every kid should know! This pocket-sized 101 series introduces kids of all ages to the perennial talents, hobbies, skills, and hands-on activities they'll treasure for a lifetime. Each book includes a curated collection of essential skills and every step is illustrated, allowing kids to truly and easily master the basics, regardless of how they learn. Finally, fun and friendly tutorials you can understand at a glance! Show-How Guides are an affordable stocking stuffer, birthday gift, or impulse buy. ...Show more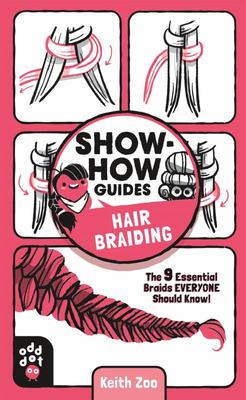 $11.99
AUD
Category: Children's Activity | Series: Show-How Guides
Want to braid, twist, and style? Keith Zoo's Show-How Guides: Hair Braiding gives you the know-how you need. Through illustrated, step-by-step tutorials on 15 essential styles (plus key tips and tricks), you'll quickly and easily master styling skills. Show-How Guides are joyful primers for curious min ds--collectible, visual, step-by-step handbooks that teach the skills every kid should know. This pocket-sized 101 series introduces kids of all ages to the perennial talents, hobbies, skills, and hands-on activities they'll treasure for a lifetime. Each book includes a curated collection of essential skills and every step is illustrated, allowing kids to truly and easily master the basics, regardless of how they learn. Finally, fun and friendly tutorials you can understand at a glance Show-How Guides are an affordable stocking stuffer, birthday gift, or impulse buy. ...Show more
$9.99
AUD
Category: Children's Activity | Series: Show-How Guides
Want to fly? Keith Zoo'sShow-How Guides: Paper Airplanes gives you the know-how. Through illustrated, step-by-step tutorials on eleven essential models (plus key tips and tricks), you'll quickly and easily master folding and flying skills. What are you waiting for? Get off to a flying start! Show-How Guides are joyful primers for curious minds--collectible, visual, step-by-step handbooks that teach the skills every kid should know! This pocket-sized 101 series introduces kids of all ages to the perennial talents, hobbies, skills, and hands-on activities they'll treasure for a lifetime. Each book includes a curated collection of essential skills and every step is illustrated, allowing kids to truly and easily master the basics, regardless of how they learn. Finally, fun and friendly tutorials you can understand at a glance! Show-How Guides are an affordable stocking stuffer, birthday gift, or impulse buy. ...Show more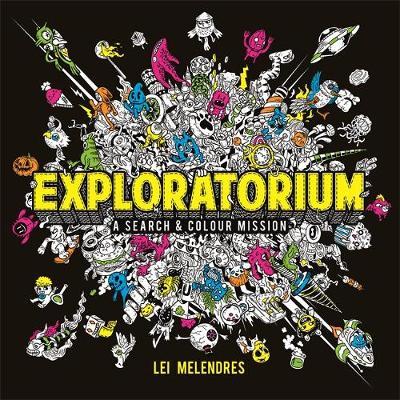 $5.00
AUD
$19.99
(74% off)
Category: Children's Activity
Exploratorium is an amazing search and find activity book from acclaimed doodle artist Lei Melendres. Explore thirty fantastical habitats, ranging from enchanted forests, the ocean depths or outer space. Each world contains four or five characters hidden in the immersive doodle environment. Read about t he characters, follow the clues, then pick them out of the scene and isolate them in colour before they can hunt down our hero, Robo Boy, who is on a voyage of discovery around each of the weird and wonderful scenes. ...Show more