$35.00
AUD
Category: Cooking
Make small changes to your diet and slash your risk of developing the biggest diseases to affect the Western world, with delicious, filling recipes from bestselling author James Wong. Eating healthily can be a confusing business. But what if there were a single, simple change you could make that would t ransform your health, without forcing you to give up the foods you love? According to a growing body of international studies, little tweaks to your everyday diet to get you beyond the 5-a-day minimum and towards 10-a-day could slash your risk of developing the biggest diseases to affect the Western world. In fact, experts agree that simply eating more fruit and veg is the single most important dietary change you can do for your health As only 3 out of 10 people are even achieving the minimum amount of fruit and veg, this book aims to make getting there easy. No gimmicks, no 'banned' foods, no miserly portion sizes. Just 80 of the classic recipes you know and love made healthier (and tastier) by simply upping the amount of fruit and veg in them, all backed by the best science available. ...Show more
$14.95
AUD
Category: Cooking
Italian food is often called the most beautiful food in the world - it?s certainly the best-loved. Who doesn?t love antipasto, pizza, pasta, or delicious mains of seafood, chicken, pork, beef and veal? Then there?s the unsurpassed vegetable dishes and fabulous rich desserts. No matter how far we stray i nto exotic cuisines, Italian is the food we always come back to. ...Show more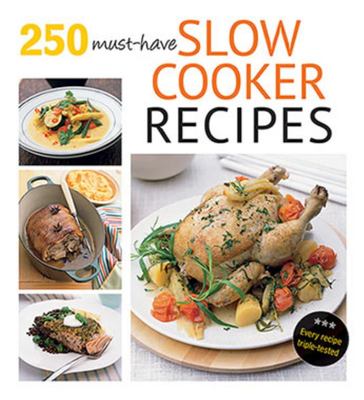 $12.99
AUD
Category: Cooking
More than 250 recipes for your slow cooker in one great value book.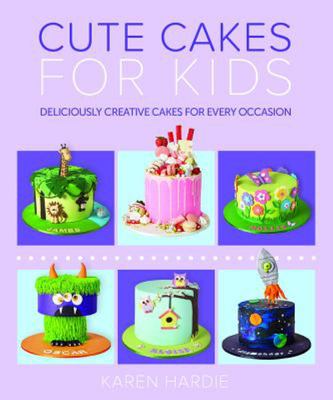 $24.99
AUD
Category: Cooking
Making a memorable birthday cake doesn't have to be a chore. It will certainly take time to make the cake and then to ice and decorate it, but these easy-to-follow recipes will really simplify the whole process. Let's start with the cake. There's no need to make a complicated cake for birthdays -- the decorations are what your kids will really remember, not what was underneath. So all that's needed is a simple butter cake -- easy to make and perfect for cutting and shaping. The recipes in this book call for prepared cake mix, but if you prefer to make your cakes from scratch, you can use the recipe in the book. Birthdays are always so much fun for kids-friends and family, presents, a big party and of course, a cake that friends will talk about for weeks and your kids will always remember. Stunning new photography to compliment quick and easyto- ollow recipes and instructions for spectacular, high-impact cakes. Each clearly detail's the required ingredients and practical method, as well as tips and practical solutions for the more ambitious recipes. This book makes it easy for you to really 'put the icing on the cake' of your child's next birthday party. ...Show more
$39.99
AUD
Category: Cooking | Reading Level: 5 Cooking
Whatever your reason for doing it, removing or reducing animal products from your diet doesn't have to mean sacrificing on convenience or flavour. Nor does it require obscure, expensive ingredients or meat substitutes. By making best use of fresh produce and unlocking the versatility of plants, you can create simple and delicious dishes while knowing that your food choices are helping your health and the planet. Drawing on years of expertise as a professional chef, Tobie Puttock turns to plant-based cooking to bring you 100 recipes for a reliable repertoire of weekday and weekend meals that are free of meat, fish, dairy and eggs. Easy and satisfying, this is naturally healthy food that just happens to be vegan - from adaptations of classic favourites such as banana bread, shepherd's pie and chocolate brownies, to recipes inspired by Tobie's travels and clever new ways of using everyday ingredients. You don't need a label for the way you eat. You just need SuperNatural. Foreword by Jamie Oliver. ...Show more
$49.99
AUD
Category: Cooking
With easy, quick, and cheap recipes that taste delicious, bestselling author Jamie Oliver's 5 Ingredients shows how accessible healthy food can be at home and will revolutionize the way readers cook.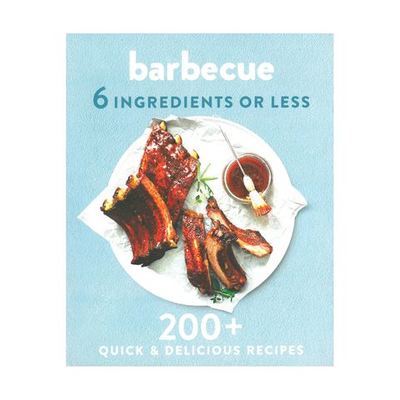 $45.00
AUD
Category: Cooking | Series: River Cottage Ser.
'Eating more healthily isn't about denial. For example, reducing one's dependence on wheat flour and dairy ingredients, which don't appear at all in this book, turns out to be a delicious voyage of discovery. New grains, new oils, new tastes, new combinations: it all adds up to a new zest for life.' Hug h Fearnley-WhittingstallEver lack the time or inspiration to cook a nourishing meal after a hectic day? Delicious, health-giving food doesn't have to be time-consuming and complicated. In River Cottage Light & Easy Hugh Fearnley-Whittingstall delivers wholesome delights with zero compromise on taste for all occasions - from brilliant breakfasts to goodness on the go, from crunchy salads to simple roasts and hotpots, from nutrient-packed fish dishes to lighter breads, baking and treats (we all need those ). Each recipe is dairy-free and wheat-free, and all are guaranteed to bring a fresh energy and vitality to your everyday cooking and eating.The 170 flavour-hitting recipes include: easy almond milk, pumpkin seed drop scones, savoury buckwheat galettes, wheat-free spinachy wraps, rye grissini, swede and smoky bacon soup, fragrant Asian broth, raw courgette and fennel salad with peanut dressing, Nordic slaw with rye crumbs, fish-rizo with broad beans, speedy fish and tomato curry, easiest ever storecupboard fishcakes, spiced beef with bashed beans, aromatic nutty chicken, lamb and cashew curry, smashed roast Jerusalem artichokes, beetroot burgers, perky pestos, feisty salsas, rhubarb, apple and ginger pie, peach and orange sorbet, chocolate and avocado mousse, chestnut marmalade muffins and life-loving brownies...With striking photography from Simon Wheeler, this beautiful book provides solutions to creating the most nourishing and healthy of meals as quickly and easily as possible. ...Show more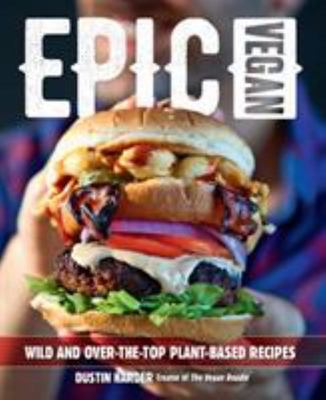 $32.99
AUD
Category: Cooking
Epic Vegan offers a step-by-step guide to creating timeless comfort foods that are over-the-top delicious, and always plant based. Think classic and nostalgic, yet messy, juicy, and Instagram-worthy at the same time. Are you into playing with your food? Epic Vegan does just that, encouraging home cooks to think outside of the box. Author Dustin Harder, host and creator of the original vegan travel culinary series, The Vegan Roadie, is your culinary coordinator for the adventure ahead, sharing recipes that everyone from beginner cooks to experienced chefs can create at home. How does it work? Recipes are built from the ground up, so you can stop at just the biscuit, or go beyond to the Deep Dish Brunch Pizza with Garlicky Cheddar Biscuit Crust--the choice is yours Also included are recreations of fast-food classics, like Norito's Los Tacos and Cray Cray Bread (you know you can't resist). Every creation is a flavor sensation guaranteed to wow your friends and your taste buds. The level of indulgence is up to you to decide What does an Epic Vegan recipe sound like? Here are just a few examples: Festive Cheesy Spinach Bread Savory Cheddar Fondu Waffle Bowl Monte Cristo Rolls Crab Rangoon Pizza Double Stacked Cookie Dough Cake Bacon Macaroni and Cheese Blue Burger Hushpuppy Phish Filet Sandwich Pumpkin Cream Cheese Latte Shake Cheesesteak Baked Potato Bowl Fried Chicken n Waffle Benedict Sandwich Stuffed Crust Meatball Parm Pizza Almost Famous Buffalo Chicken Lasagna Churro Cup Sundaes Epic Vegan offers a choose-your-own-adventure approach for you to become a kitchen warrior in your own home, your own way. Playing with your food has never been more fun, or more epic ...Show more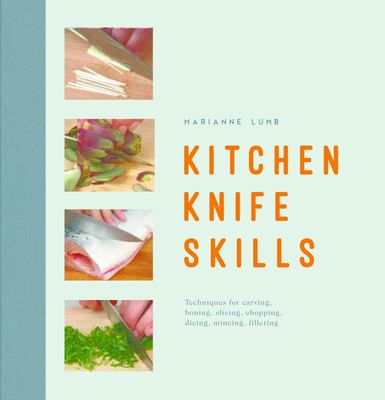 $22.99
AUD
Category: Cooking
Good knife skills can be the most important ingredient in preparing a dish. Mastering professional knife skills makes a cook not only faster but safer as well. Kitchen Knife Skills shows the home cook how to choose and care for knives, how to keep them sharp and how to make the best use of their most im portant features. This comprehensive guide details the standard professional techniques used by chefs the world over, allowing the home cook to work just like the professionals -- quickly, effectively and stylishly. Detailed, step-by-step photos and instructions show how to prepare anything in the kitchen, including: -Vegetables -Fruits -Herbs -Poultry and meat -Fish -Bread and cakes From filleting a fish to fanning a piece of fruit, every knife and knife skill is described in detail in this outstanding resource book. Using this guide, anyone can cook like a professional chef. ...Show more
$39.99
AUD
Category: Cooking
We all need fat in our diet for healthy hair, skin and nails. But if we eat too much of it, especially saturated fats, we will put on weight. But low in fat doesn?t have to mean boring food. Back by popular demand, this revised edition of 501 Low-fat Recipes shows how you can lose weight and enjoy full- flavoured dishes at the same time. One serving of each recipe contains less than 15g fat, but tastes fabulous. This collection of recipes is sprinkled with beautiful colour photography. ...Show more