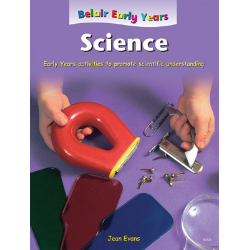 $15.00
AUD
Category: Early Science | Series: Belair Early Years
Explore a variety of scientific concepts through play. Topics covered include Properties and Materials, Living Things, Investigation and Exploration and Design and Making. Learning intentions, discussion points, extension activities and display ideas make this a comprehensive resource. Ideal for Ages 3-5 ...Show more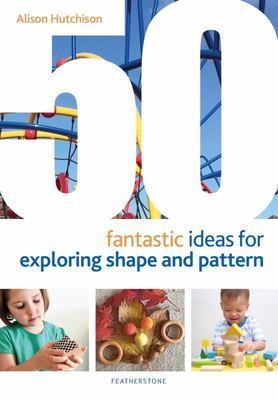 $21.99
AUD
Category: Early Years Resources | Series: 50 Fantastic Ideas Ser.
50 Fantastic Ideas for Exploring Shape and Pattern features activities and games filled with rich contexts for learning and discussion, as well as fun opportunities for consolidation and problem-solving.Alison Hutchison draws on her wealth of experience to present ideas in line with the Early Learning G oals for investigating shape and pattern in the world around us. She focuses on helping young children to make connections and develop language, knowledge and understanding of shape and pattern. Whether children build with fabric blocks to create patterns or explore symmetry while playing with natural materials, the easy-to-prepare activities in this book facilitate engaging learning opportunities for children's ideas and interests to be explored. ...Show more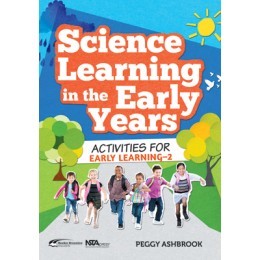 $45.95
AUD
Category: Early Science
This book is for all preschool and primary teachers who wish they had a mentor who understood inquiry, young children and the need for truly engaging science activities. For nearly three decades, teacher, columnist and blogger Peggy Ashbrook has promoted the importance of high-quality experiences for ch ildren in Early Learning to Year 2. This adapted collection of her writing for NSTA's primary journal, Science and Children, is the next best thing to having her as your own personal guide to the challenges and fun of working with the youngest scientists. Science Learning in the Early Years offers both classroom ideas and an understanding of how to use them effectively. The book is uniquely helpful because it recognises that you're a generalist teaching all areas of the curriculum. Ashbrook emphasis important science concepts in 40-plus activities that are clearly presented and developmentally appropriate, connect to the Australian Curriculum: Science and highlight safety concerns. Perhaps most importantly, Ashbrook shows how to group individual activities into an ongoing science unit so students can develop science inquiry skills over time. Ashbrook the writer will inspire you even as Ashbrook the science teacher helps you develop a carefully planned course on appropriate concepts that are just right for your students. ...Show more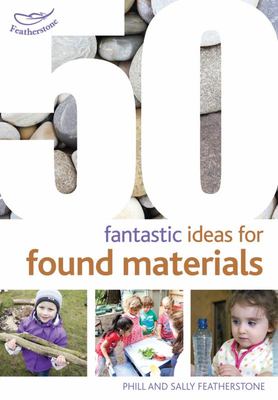 $19.99
AUD
Category: Play | Series: 50 Fantastic Things Ser.
Children love constructing models and other objects, and working with found and recycled materials has a firm and continuing place in the early years, encouraging children to be imaginative and creative as they practice their skills in joining, wrapping, bending and cutting. These materials that are oft en free or low cost, are available everywhere, waiting for imaginative practitioners to find and use them. This book gives you 50 ideas for using free, cheap and recycled materials in your setting, both for creative and independent play and for specific projects. The resources suggested are all easily available, and the ideas are only starters for the continuing interest children have in this sort of work. ...Show more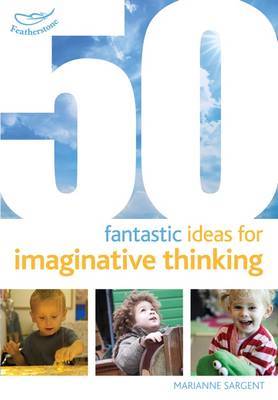 $19.99
AUD
Category: Early Science | Series: 50 Fantastic Ideas Ser.
The EYFS asks that practitioners plan opportunities for active exploration and play that lead to the use of creative and critical thinking skills. In order to be able to create and think critically, children should be encouraged to use their imaginations and act autonomously. Practitioners need to have the confidence to step back and allow the children to take the lead. This involves setting up open-ended learning opportunities that get children asking questions, investigating possibilities, looking for solutions, making decisions and coming up with creative ideas. What's more, it means tapping into the realm of childhood fantasy and appealing to their sense of adventure. Working in this way presents all kind of possibilities for exciting and stimulating learning experiences that will surprise and excite both children and practitioners. This book is resource bank full of inventive ideas for early years practitioners who want to fire young children's imaginations and get them talking and thinking.Part of the highly successful 50 Fantastic series including 50 Fantastic ideas for teaching phonics, 50 Fantastic ideas for maths outdoors and 50 Fantastic ideas for squidgy stuff. Full range available at Bloomsbury.com ...Show more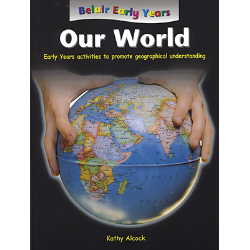 $19.99
AUD
Category: Early Science | Series: Belair Early Years
The hands-on indoor and outdoor activities in this resource will give children a greater understanding of where they live. Activities include promoting global awareness, interdependence and citizenship. Learning intentions, display ideas and colour photos of children's work are also included. Ide al for Ages 3-5 ...Show more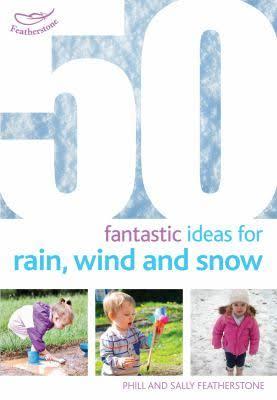 $19.99
AUD
Category: Outside | Series: 50 Fantastic Things Ser.
The weather is a constant source of wonder, excitement, enjoyment and frustration for children and the adults who live and work with them. The unpredictable nature of our current weather puts pressure on planning and preparing activities in advance, often meaning that children cannot go out of doors, or may have their usual activities curtailed. This book offers you 50 ideas for simple activities to do in the rain, wind or snow (and in fog, frost, mist and sunshine!). The ideas may not all be new to you, some are revivals of old favourites, but they are all easy to prepare, mostly using resources readily at hand on your home or setting, collected in one place and ready for you to use. ...Show more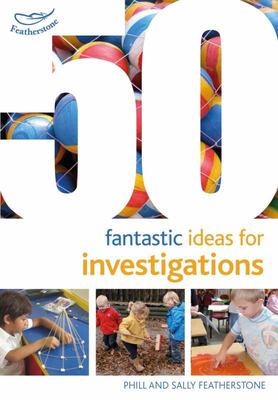 $21.99
AUD
Category: Early Science | Series: 50 Fantastic Ideas Ser.
Exploring and investigating familiar objects and places gives children real experiences to think, plan and get involved in both indoors and outside. This book gives a variety of ideas for investigations, some of which will extend far beyond the simple initial starting points.Simple observations can turn into early science, technology and creative thinking. Using familiar and easily found objects, the investigations will involve and encourage children to develop these thoughts. ...Show more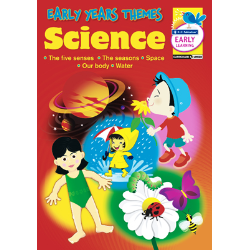 $42.95
AUD
Category: Early Science
Early Years Themes is a series of seven comprehensive teacher resource books designed to support teachers as they impart skills, concepts and knowledge about commonly-taught themes in early childhood classrooms. The seven books in the series (and the themes each contains) are: RIC-6566 - Places (The ocean, The circus, The zoo, The Rainforest, The Farm); RIC-6567 - People (Me, Families, Friends, Community helpers, People from other countries); RIC-6568 - Animals (Pets, Bears, Frogs, Minibeasts, Dinosaurs); RIC-6569 - Science (The senses, The seasons, Space, Our bodies, Water); RIC-6570 - Fantasy (Dragons, Fairies, Giants/Ogres, Mermaids, Elves and pixies); RIC-6571 - Fairytales (The three billy goats Gruff, Jack and the beanstalk, The gingerbread man, The ugly duckling, Little Red Riding Hood); RIC-6572 - Special Days and Celebrations (Birthdays, Christmas, Easter, Mothers Day, Fathers Day, Valentine's Day, Eid-al Fitr/Diwali/Chinese New Year/Hanukkah). Features: comprehensive teacher resource icons to enable teachers to locate activities quickly cross-curricular learning activities art and craft teacher background information resource sheets early literacy and numeracy activities age-appropriate, useful artwork display ideas suggested books, songs, rhymes, poems recipes curriculum links Ideal for Ages 3-6 ...Show more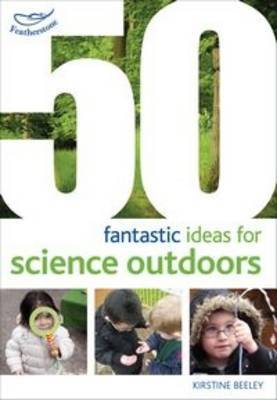 $19.99
AUD
Category: Outside | Series: 50 Fantastic Ideas Ser.
The '50 Fantastic' series is a no nonsense, ideas bank - no frills, just 50 examples of great ideas already in practice Ideal for the busy practitioner they offer a 'dip in' approach to accessing ideas that they may not have thought of.
Items per page:
1 - 10 of 10