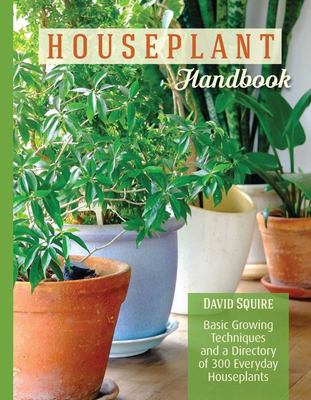 $29.99
AUD
Category: Gardening
Grow a garden inside! Houseplants bring life and colour to any room, and with the right care you can successfully cultivate everything from succulents and bonsai to foliage, flowers and fruit. Here is everything you always wanted to know about houseplants packed into one easy-to-use volume. Horticulturi st David Squire provides simple, step-by-step instructions on choosing the right plants and helping them thrive, with tips on propagation, repotting, grooming and pest control. The heart of the book is a well-illustrated plant directory that offers a fresh perspective on more than 300 popular varieties, arranged by houseplant families. Each entry features a colour photograph for identification; the plant's botanical and common names; its height, spread, optimum climate and light; and propagation tips. Other essential information on feeding, watering and grooming is covered in a handy quick reference icon panel. ...Show more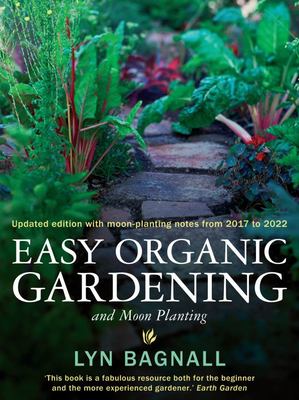 $45.00
AUD
Category: Gardening
An essential resource for all Australian and New Zealand gardeners who care about their family's health and the environment Organic gardening leaves your patch of earth in a better condition than when you found it by working with nature rather than against it. A practicable and better alternative to ch emical-dependent and environmentally unsustainable cultivation practices, organic gardening prevents soil damage, and results in more nutritious food, and fewer contaminated waterways and poison-resistant pests. Written by a certified-organic farmer and gardener, Easy Organic Gardening and Moon Planting is an indispensable reference to organic cultivation methods. It also contains an easy-to-follow moon-planting guide to help gardeners to work with the cycles of nature, listing the best planting, harvesting, and pruning days from 2017 to 2022. Full of common sense and wisdom, and written in a friendly, conversational voice, this book includes comprehensive information and advice about: how to protect your garden from climate change and save water how to revitalise garden soil and keep it healthy how to use composting and worm-farming techniques to transform garden and kitchen waste into top-quality, organic fertiliser how to grow your own fruit and vegetables in garden beds or pots how to raise healthier, pest- and disease-resistant seedlings, shrubs, and trees -- without using poisons. This wide-ranging book also features an extensive listing of Australian native plants, and a month-by-month diary of what to plant when for all climate zones of Australia and New Zealand. For aspiring and experienced gardeners alike, Easy Organic Gardening and Moon Planting will make your whole garden more vigorous, and a healthier haven for your family, pets, and native fauna. ...Show more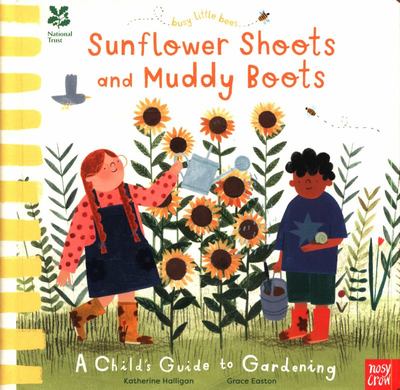 $14.99
AUD
Category: Gardening | Reading Level: 6+
Packed with brilliant activities and green-fingered ideas, top tips and fascinating facts, from growing berries and flowers in old hats and welly boots, to making miniature indoor magic gardens or even growing your own secret den. The perfect first introduction to the absolute delight of growing plants. ...Show more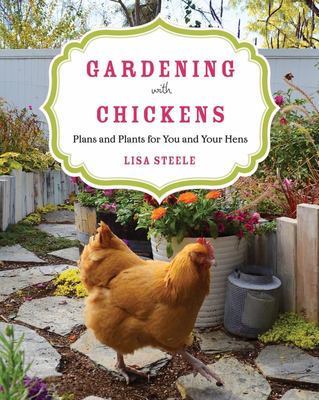 $27.99
AUD
Category: Gardening
Welcome to a world where chickens and gardens coexist! Join Lisa Steele, chicken-keeper extraordinaire and founder of Fresh Eggs Daily, on a unique journey through the garden. Start by planning your garden and learning strategies and tips for keeping your plants safe while they grow. Plant with purpose, choosing from a dozen plans for theme gardens such as Orange Egg Yolks or Nesting Box Herbs. Or choose a design that's filled with edibles - sharing the bounty with your family and your feathered friends. Then comes the fun part: enjoy the harvest, even let the chickens graze! Lisa's friendly writing, together with inspirational photos and illustrations, will have you rolling up your sleeves and reaching for your gardening tools. Lisa also covers a range of topics just for chicken-keepers, including: - Chickens and composting - Using chickens to aerate and till - Coop window boxes - Plants to avoid when you have chickens - Lists of the most valuable crops and herbs - Advice on how to harvest and use many of the plants - And much more! Whether you're an experienced chicken keeper, master gardener, or just getting into these two wonderful hobbies, Gardening with Chickens is an indispensable guide for a harmonious homestead. ...Show more
$35.00
AUD
Category: Gardening
How can you increase the yield of your tomatoes?What's the most effective way to raise seedlings?Which fertilizer is best? Since its publication in 1989, The Practical Australian Gardenerhas become a classic and Peter Cundall one of the country's most trusted advisers. This is the complete garden guide , whether you're planting vegetables, ornamentals, house plants, home orchards, or landscaping a larger area. It tells you how to have a pest-free garden without using dangerous chemicals, and includes advice on keeping larger pests - such as dogs, cats and possums - out of your yard. With a week-by-week plan of action for the whole year, and with a revised index in this edition making it even easier to use, The Practical Australian Gardeneris the only book you'll need for a healthy, flourishing garden. ...Show more
Milkwood
by Kirsten Bradley; Nick Ritar
$45.00
AUD
Category: Gardening
The skills that we learn bind our lives together. Do you want to know how to grow your own food? Or how to keep bees? How to forage for edible seaweed along the shoreline, or wild greens down by the stream? Maybe you're curious about growing mushrooms or how to grow the perfect tomato. You're invited to make these skills your own. Designed to be read with a pot of tea by your elbow and a notebook beside you, Milkwood is all you need to start living a more home-grown life. From DIY projects to wild fermented recipes, the in-depth knowledge and hands-on instruction contained in these pages will have your whole family fascinated and inspired to get growing, keeping, cooking and making. Milkwood is the name of Kirsten Bradley and Nick Ritar's first farm as well as their school where anyone can learn skills for down-to-earth living. Kirsten, Nick and a team of educators offer courses on topics contained in this book as well as permaculture design, natural building and much more. Kirsten and Nick live on a small regenerative farm near Daylesford, Australia, where many things from the sprouted grain they feed their chickens to ingredients that make up dinner is homegrown. ...Show more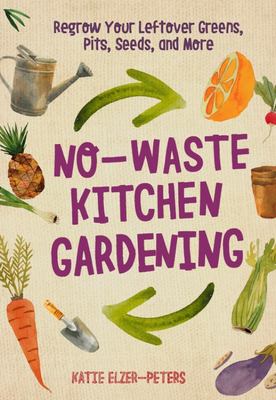 $26.99
AUD
Category: Gardening | Series: No-Waste Gardening Ser.
No-Waste Kitchen Gardening is a fun and colorful exploration of the amazing results you can get by re-growing vegetable cutoffs and scraps into harvestable, edible plants. Stop tossing your carrot stumps, loose cilantro sprigs, lettuce and cabbage stalks, and apple cores in the trash The expert advice in No-Waste Kitchen Gardening, gives you all the instruction and tricks you'll need to grow and re-propagate produce from food waste. You'll be astonished at how much food waste you can re-grow. You'll also find some helpful general information about growing indoors and maintaining your re-grown plants. Two-part photo instructions show first what the root, chunk seed, or leaf should look like when you re-plant it, and second, when to harvest or re-plant it in soil to continue growing. Edibles big and small, quick to grow and those that take a big longer, are included, so you can pick and choose which projects to take on. A few of the many plants profiled include: Green onions Tomatoes Melons Avocadoes Potatoes Carrots Cut back on your food waste, cultivate your own food easily, and maybe even share gardening with a new generation, all with the advice from No-Waste Kitchen Gardening. ...Show more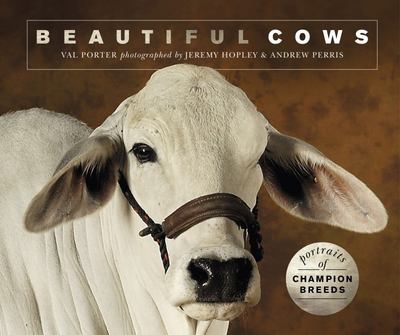 $16.99
AUD
Category: Gardening | Series: Beautiful Animals Ser.
Each beautiful beast is shown posed against a drapery backdrop, photographed primped and preened ready for competition. Top international breeds are showcased here for their doting public, and graphic charts with all the essential breed information are also included. There's also a potted history of cat tle, an introduction to the breed basics, plus reportage photography of the behind-the-scenes preparation and backstage nerves at the agricultural shows.Beautiful Cows is the perfect book for anyone from farmers and committed cow connoisseurs looking to beef up their book collection to lovers of fine photography and natural beauty. An inspired gift, this is also the ideal conversation piece for any gathering--just leave it on the coffee table and prepare to milk the applause. ...Show more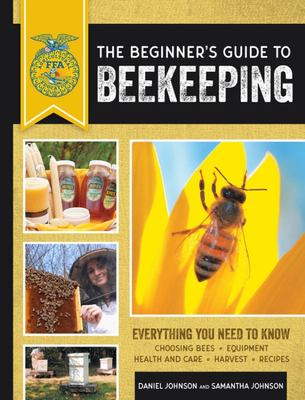 $27.99
AUD
Category: Gardening | Series: Ffa Ser.
This expanded version of the Future Farmers of America (FFA)-licensed Beginner's Guide to Beekeepingâ?? is the complete DIY guide for budding beekeepers. Raising bees is becoming increasingly popular in backyards and on farms large and small--and it's easy to see why. These resourceful insects produce organic honey and beeswax, all while constantly providing natural aid to the health of your yard and garden. And even better, bees are easy to keep, especially with the expert instruction of the FFA-licensed The Beginner's Guide to Beekeeping, now expanded with 16 more pages of information and redesigned to appeal even more to middle- and high-school-age enthusiasts. Beginning with the basics, seasoned beekeepers Daniel and Samantha Johnson answer all of a prospective beekeeper's questions on how to set up, care for, and harvest their very own bee colonies. With the help of this comprehensive DIY guide, raising bees can be an enjoyable and accessible backyard pastime for gardeners, crafters, and cooks everywhere. Beautifully designed and authoritatively written, The Beginner's Guide to Beekeeping is a trusted source of information to new beekeepers of all ages, sure to inspire further investigation of beekeeping. ...Show more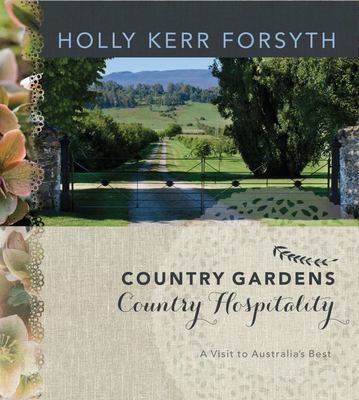 $49.99
AUD
Category: Gardening
Much loved gardening writer and photographer Holly Kerr Forsyth travelled the country, revealing the landscapes that she loves ;the soaring mountains, the stunning coastline, the wide plains;and visiting gardens of note- in subtropical and temperate, alpine and arid regions, from newly established garde ns to those that have evolved over generations.At each stop, over a meal hosted by the owner, the stories behind the gardens are told, their distinctive histories and features revealed. Meals were shared, created from recipes handed down from mothers or grandmothers, or made with local produce- this is country cooking at its best.Beautifully designed and featuring 27 inspirational properties, over 60 delicious recipes, and stunning photography, Country Gardens, Country Hospitalitytakes readers on a journey full of the warmth and conviviality that characterises our homeland. ...Show more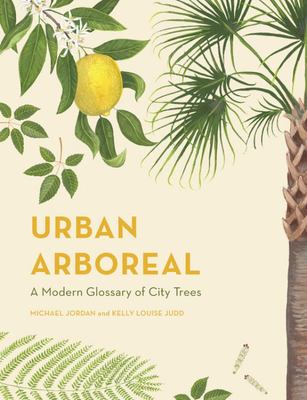 $34.99
AUD
Category: Gardening
Travel the cities of the world alongside some of their oldest citizens, exploring the trees of Buenos Aires to Berlin, San Francisco to Sydney, in this visually stunning, modern glossary of our city trees. Through finding a Kentucky yellowwood in Hannover, the 1,000-year-old olive trees in Athens or ev en the world's tallest trees that line the West Coast of North America, we come to learn the hidden histories of places that are wrapped up in these botanical giants. Brought to life by beautiful artwork, Urban Arboreal is an ode to urban trees and the cherished place they hold in the hearts of city dwellers - not least because they are vital to the very air we breathe. ...Show more