$19.99
AUD
Category: Science
Which is the densest element? Which has the largest atoms? And why are some elements radioactive? From the little-known uses of gold in medicine to the development of the hydrogen bomb, this is a fresh new look at the Periodic Table. Combining cutting edge science with fascinating facts and stunning inf ographics, this book looks at the extraordinary stories of discovery, amazing properties and surprising uses of each elements, whether solid, liquid or gas - naturally occurring, synthesised or theoretical From hydrogen to oganesson, this is a fact-filled visual guide to each element, each accompanied by technical date (category, atomic number, weight, boiling point) as well as fun facts and stories about their discovery and surprising uses. ...Show more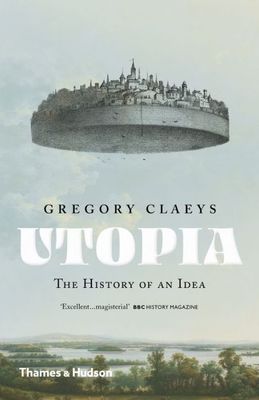 $19.99
AUD
Category: Philosophy
A worldwide survey on the idea of utopia, from classical mythology to contemporary science fiction.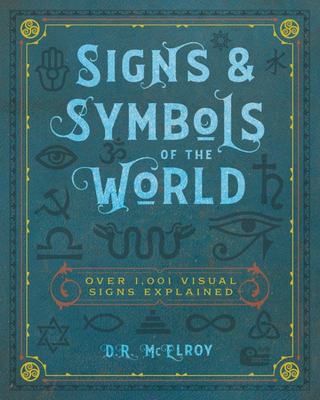 $29.99
AUD
Category: General Knowledge | Series: Complete Illustrated Encyclopedia Ser.
This informative and engaging illustrated reference provides the stories behind 1,001 signs and symbols, from ancient hieroglyphs to modern-day political and subculture symbols. What in the world does Ω mean? And what about its meaning might have led my coffee date to tattoo it on his entire forearm? Wh ere did the symbol ∞ originate, and what was its first meaning? How did the ampersand symbol & come about and how was it applied daily in book publishing? And what is the full story behind that staring eye on top of the pyramid on our American dollar bill? This comprehensive guide to signs and symbols explains. Find within: More than 1,000 illustrationsAn extensive collection of written and cultural symbols, including animals, instruments, stones, shapes, numbers, colors, plants, food, parts of the body, religious and astrological symbols, emojis, and gesturesHistorical facts culled from a wide variety of sourcesLearn all about the signs and symbols that surround us and their part in our rich world history. ...Show more
$19.99
AUD
Category: Science | Series: 30 Second
As the central science that bridges biology and physics, chemistry explains the diversity of all things tangible at a molecular level. Chemistry is the science of matter--its composition, structure, properties, and how it changes. Understand chemistry, and you'll know why some things oxidize and others explode; why food is good to eat and coal is not. Understand chemistry and know what reasonable expectations you can have of a product, and how to separate fact from fiction. Chemistry is the heart of cooking, it can keep you safe, and it explains why things work. This book brings the subject out of the lab and boils it down to its essential elements--in just 30 seconds. ...Show more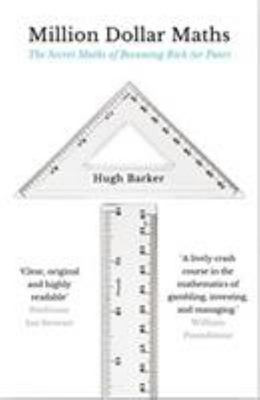 $22.99
AUD
Category: Mathematics
How can you turn $1000 into $1 million? What is the best way to beat the lottery odds? When is the best time to take out a loan? How did one group of gamblers bet on hole-in-ones to win 500,000? How can maths help you set up a successful tech start-up? What about proving the Goldbach Conjecture for $1 m illion? Million Dollar Maths is a fun but invaluable guide to the straightforward and outlandish mathematical strategies that can make you rich. Learn the techniques for growing your everyday finances, as well as the common mistakes to avoid. Discover the skills, both fair and foul, that offer an additional edge when investing and gambling. And discover why we often misunderstand probability and statistics - with troubling financial costs. From making the most of special offers to utilising the power of exponential growth in your investments; from the art of card counting, to inventing the next Google, Million Dollar Maths is the quintessential primer to the myriad ways maths and finance intersect. ...Show more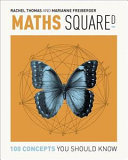 $19.99
AUD
Category: Mathematics | Series: 100 Concepts You Should Know
For many of us, mathematics is a subject to be feared-a daunting world of schoolroom numbers and equations. Yet we often wish in everyday life that we could remember all those handy mathematical tools and tips that were once explained to us-Maths Squared provides the bite-sized solution. Everybody knows and understands Pythagoras' theorem and pi, but Maths Squared introduces you to the world of Einstein's relativity theory, Euclidean geometry, and the butterfly effect. Maths Squared is an ideal reintroduction to the mysterious and magical world of numbers. Across 10 chapters and 100 topics, it takes you on a whistlestop tour from the essentials of numbers and arithmetic to the strange outer limits where mathematics and philosophy merge. Along the way, it looks at many of the key problems that have led to mathematical breakthroughs, and some of those which remain unsolved. Using accessible yet authoritative text complimented by new color illustrations, infographics and photographs, Maths Squared is the ideal primer or refresher for those who want to learn more about the fascinating language of numbers and equations that describes the Universe. ...Show more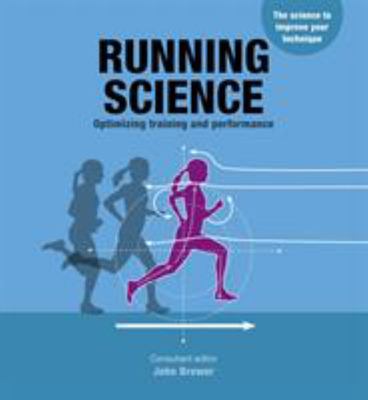 $27.99
AUD
Category: Science
Running is a deceptively simple sport. At its most basic, you need only shoes and comfortable clothes you don't mind getting sweaty. Yet each time you lace up, all your body's moving parts must work together to achieve a gait that will keep you injury-free. Many other factors also affect your performanc e, from the weather and the surface you run on to your shoes, your diet, and even your mental and emotional state. Science plays an important role in most, if not all, of these factors. As a sports scientist and Running Fitness columnist, John Brewer has reviewed hundreds of scientific studies, and he offers runners the benefit of their findings in Running Science. Each chapter explores a different aspect of the sport through a series of questions. Many of the questions address practical matters: Do you really need to stretch? Which running shoes best suit your form and foot strike? Does carbo-loading lore stand up to scientific scrutiny--could a big bowl of spaghetti be the difference between a PR and a DNF? Other questions enhance appreciation for the incredible feats of the sport's great athletes. (What would it take to run a two-hour marathon? Perfect weather, a straight, flat course, competition, and a lot of luck ) The answer to each question is presented in a straightforward, accessible manner, with accompanying infographics. Whether you're a beginner or a seasoned runner with many miles and medals behind you, Running Science is a must-have for anyone interested in the fascinating science behind the sport. ...Show more
$22.99
AUD
Category: Mathematics
A magisterial history of calculus (and the people behind it) from one of the world's foremost mathematicians. Praise for Infinite Powers: Simple, lucid, amusing, informative, and a pleasure to read. If you want to know where calculus came from, how it works, what it's good for, and where it's going ne xt, this is the book for you. - Professor Ian Stewart, author of Significant Figures ...Show more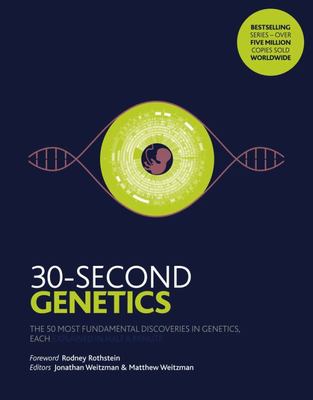 30-Second Genetics
by Jonathan Weitzman; Matthew Weitzman
$19.99
AUD
Category: Science | Series: 30 Second
30-Second Genetics charts the most extraordinary discoveries, from the fundamentals of cell biology to the almost unbelievable advances in DNA sequencing and stem cell technology.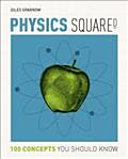 $19.99
AUD
Category: Science | Series: 100 Concepts You Should Know
Physics is the oldest and deepest of all the sciences, revealing profound truths about the way in which the Universe operates. Schrodinger's Cat, the Higgs boson particle, string theory-concepts we've all heard of, but how far do we really understand them? Physics Squared guides you through these topics and more. It may have taken us many centuries to realise it, but physical principles underpin all of the other sciences and much of modern technology, making an understanding of basic physics invaluable. Physics Squared takes you on a whistlestop journey - across 10 chapters and 100 topics, it guides you from the laws of motion and the basic mechanics of the everyday world, through hugely important fields such as electricity and nuclear physics, to the quantum physics and relativity theories that describe the Universe. With accessible yet authoritative text complimented by new colour illustrations, infographics and photos, Physics Squared is the ideal primer or refresher for those who want to learn more about the science that governs our Universe, to gain a better understanding of how the world we live in works. ...Show more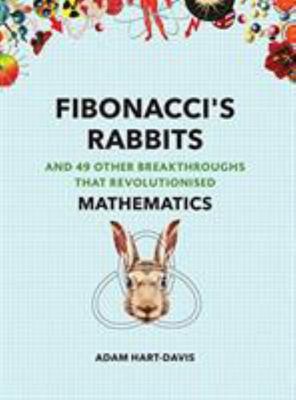 $24.99
AUD
Category: Mathematics | Series: Great Experiments Ser.
The word mathematics comes from the Greek word mathema, meaning knowledge or learning. And indeed mathematics is at the heart of almost all processes and patterns that occur in the modern world, yet many still find the discipline hard to fathom. Fibonacci's Rabbits solves this problem in bite-sized 'hop s', de scribing the 50 most critical discoveries and revolutionary moments in the history of mathematics from Ancient Greece to the present day. ...Show more
$19.99
AUD
Category: Natural History
We've all heard of pyramids, hieroglyphs, and Cleopatra, but how much do you really know about ancient Egypt?