$19.99
AUD
Category: Science
Which is the densest element? Which has the largest atoms? And why are some elements radioactive? From the little-known uses of gold in medicine to the development of the hydrogen bomb, this is a fresh new look at the Periodic Table. Combining cutting edge science with fascinating facts and stunning inf ographics, this book looks at the extraordinary stories of discovery, amazing properties and surprising uses of each elements, whether solid, liquid or gas - naturally occurring, synthesised or theoretical From hydrogen to oganesson, this is a fact-filled visual guide to each element, each accompanied by technical date (category, atomic number, weight, boiling point) as well as fun facts and stories about their discovery and surprising uses. ...Show more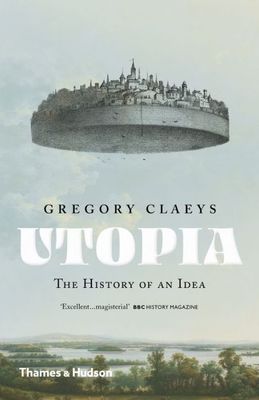 $19.99
AUD
Category: Philosophy
A worldwide survey on the idea of utopia, from classical mythology to contemporary science fiction.
$19.99
AUD
Category: Science | Series: 30 Second
As the central science that bridges biology and physics, chemistry explains the diversity of all things tangible at a molecular level. Chemistry is the science of matter--its composition, structure, properties, and how it changes. Understand chemistry, and you'll know why some things oxidize and others explode; why food is good to eat and coal is not. Understand chemistry and know what reasonable expectations you can have of a product, and how to separate fact from fiction. Chemistry is the heart of cooking, it can keep you safe, and it explains why things work. This book brings the subject out of the lab and boils it down to its essential elements--in just 30 seconds. ...Show more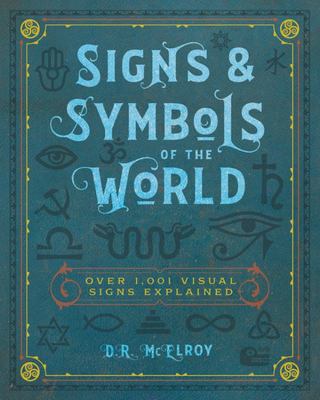 $29.99
AUD
Category: General Knowledge | Series: Complete Illustrated Encyclopedia Ser.
This informative and engaging illustrated reference provides the stories behind 1,001 signs and symbols, from ancient hieroglyphs to modern-day political and subculture symbols. What in the world does Ω mean? And what about its meaning might have led my coffee date to tattoo it on his entire forearm? Wh ere did the symbol ∞ originate, and what was its first meaning? How did the ampersand symbol & come about and how was it applied daily in book publishing? And what is the full story behind that staring eye on top of the pyramid on our American dollar bill? This comprehensive guide to signs and symbols explains. Find within: More than 1,000 illustrationsAn extensive collection of written and cultural symbols, including animals, instruments, stones, shapes, numbers, colors, plants, food, parts of the body, religious and astrological symbols, emojis, and gesturesHistorical facts culled from a wide variety of sourcesLearn all about the signs and symbols that surround us and their part in our rich world history. ...Show more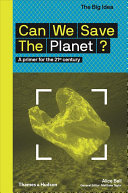 $24.99
AUD
Category: Environmental | Series: The\Big Idea Ser.
The effects of global warming are being felt around the world through climate change, and images of our rivers and oceans choking with plastic have provoked an instinctive, horrified reaction. In response, governments, corporations, and individuals are beginning to change their policies and behaviour--b ut is it too little, too late? Is it still possible to reverse the damage we have done to the planet?This title in The Big Idea series, Can We Save the Planet?, provides an in-depth understanding of global warming, climate change, and the disastrous effects on our oceans through the prevalence of single-use plastics. It begins by setting out the evidence and arguments concerning the relationship of escalating carbon emissions and deforestation with the planet's environmental decline. It offers insightful analysis of our consumerist, throwaway culture, and evaluates whether we can save the planet through a combination of proactive individual action and governmental policy, or if we can only react to the problems caused as they arise, using modern technologies.Can We Save the Planet? is an incisive, engaging, and authoritative text on one of today's key issues, written by an expert in the field. ...Show more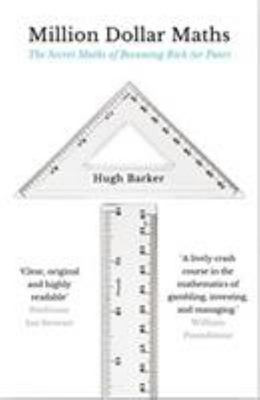 $22.99
AUD
Category: Mathematics
How can you turn $1000 into $1 million? What is the best way to beat the lottery odds? When is the best time to take out a loan? How did one group of gamblers bet on hole-in-ones to win 500,000? How can maths help you set up a successful tech start-up? What about proving the Goldbach Conjecture for $1 m illion? Million Dollar Maths is a fun but invaluable guide to the straightforward and outlandish mathematical strategies that can make you rich. Learn the techniques for growing your everyday finances, as well as the common mistakes to avoid. Discover the skills, both fair and foul, that offer an additional edge when investing and gambling. And discover why we often misunderstand probability and statistics - with troubling financial costs. From making the most of special offers to utilising the power of exponential growth in your investments; from the art of card counting, to inventing the next Google, Million Dollar Maths is the quintessential primer to the myriad ways maths and finance intersect. ...Show more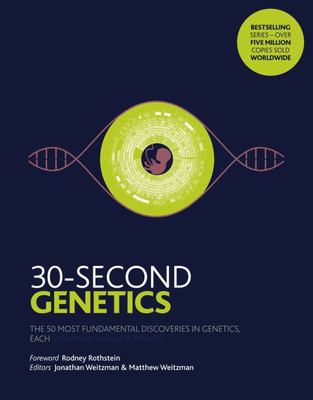 30-Second Genetics
by Jonathan Weitzman; Matthew Weitzman
$19.99
AUD
Category: Science | Series: 30 Second
30-Second Genetics charts the most extraordinary discoveries, from the fundamentals of cell biology to the almost unbelievable advances in DNA sequencing and stem cell technology.
$22.99
AUD
Category: Mathematics
A magisterial history of calculus (and the people behind it) from one of the world's foremost mathematicians. Praise for Infinite Powers: Simple, lucid, amusing, informative, and a pleasure to read. If you want to know where calculus came from, how it works, what it's good for, and where it's going ne xt, this is the book for you. - Professor Ian Stewart, author of Significant Figures ...Show more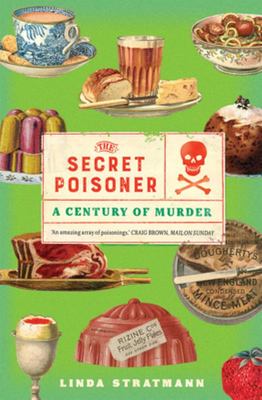 $33.99
AUD
Category: True Crime
Murder by poison alarmed, enthralled, and in many ways encapsulated the Victorian age. Linda Stratmann's dark and splendid social history reveals the nineteenth century as a gruesome battleground where poisoners went head-to-head with authorities who strove to detect poisons, control their availability, and bring the guilty to justice. She corrects many misconceptions about particular poisons and documents how the evolution of issues such as marital rights and the legal protection of children impacted poisonings. Combining archival research with a novelist's eye, Stratmann charts the era's inexorable rise of poison cases both shocking and sad. ...Show more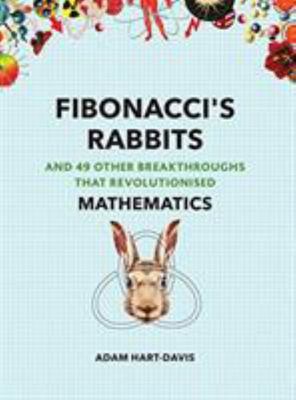 $24.99
AUD
Category: Mathematics | Series: Great Experiments Ser.
The word mathematics comes from the Greek word mathema, meaning knowledge or learning. And indeed mathematics is at the heart of almost all processes and patterns that occur in the modern world, yet many still find the discipline hard to fathom. Fibonacci's Rabbits solves this problem in bite-sized 'hop s', de scribing the 50 most critical discoveries and revolutionary moments in the history of mathematics from Ancient Greece to the present day. ...Show more
$32.99
AUD
Category: Science | Reading Level: 4 Non Fiction
The world's most entertaining and useless self-help guide, from the brilliant mind behind the wildly popular webcomic xkcd and the million-selling What If? and Thing Explainer For any task you might want to do, there's a right way, a wrong way, and a way so monumentally bad that no one would ever try i t. How To is a guide to the third kind of approach. It's full of highly impractical advice for everything from landing a plane to digging a hole. Bestselling author and cartoonist Randall Munroe explains how to predict the weather by analyzing the pixels of your Facebook photos. He teaches you how to tell if you're a baby boomer or a millennial by measuring the radioactivity of your teeth. He offers tips for taking a selfie with a telescope, crossing a river by boiling it, and getting to your appointments on time by destroying the moon. And if you want to get rid of this book once you're done with it, he walks you through your options for proper disposal, including dissolving it in the ocean, converting it to a vapour, using tectonic plates to subduct it into the Earth's mantle, or launching it into the sun. By exploring the most complicated ways to do simple tasks, Munroe doesn't just make things difficult for himself and his readers. As he did so brilliantly in What If?, he invites us to explore the most absurd reaches of the possible. Full of clever infographics and amusing illustrations, How To is a delightfully mind-bending way to better understand the science and technology underlying the things we do every day. ...Show more
$19.99
AUD
Category: Natural History
We've all heard of pyramids, hieroglyphs, and Cleopatra, but how much do you really know about ancient Egypt?