$14.99
AUD
Category: Grades 6-8 Books | Series: Ruby Redfort | Reading Level: very good
Ruby Redfort: Undercover agent, code-cracker and thirteen-year-old genius. The fourth book in the scarily awesome Ruby Redfort series, by multi-million-copy bestselling author Lauren Child. This time Ruby must pit her wits against a seemingly invisible foe. How do you set your sights on catching a light -fingered villain if you can't even see him...? ...Show more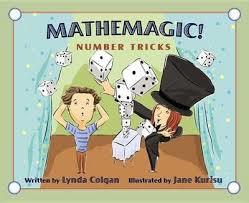 $24.99
AUD
Category: Grades 6-8 Books
An introduction to the magic of math that will engage even the most math-reluctant kid. Mathakazam! With this book, math becomes magic for kids! The secrets revealed in Mathemagic will have kids outwitting everyone with their superior computational skills, mystifying friends by plucking secret numbers f rom their minds and learning the mathematical secrets of the ancients. The book includes step-by-step instructions and explanations of how and why these number tricks work. As kids work their way through each trick, they will learn math concepts including calculation, multiplication, prime factors, the Nine Principal, the Binary Number System and more. ...Show more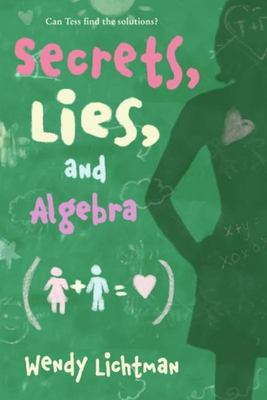 $13.00
AUD
Category: Grades 6-8 Books | Series: Do the Math Ser.
Tess loves math because it's the one subject she can trust—there's always just one right answer, and it never changes. But then she starts algebra and is introduced to those pesky and mysterious variables, which seem to be everywhere in eighth grade. When even your friends and parents can be variables, how in the world do you find out the right answers to the really important questions, like what to do about a boy you like or whom to tell when someone's done something really bad? Will Tess's life ever stop changing long enough for her to figure it all out? ...Show more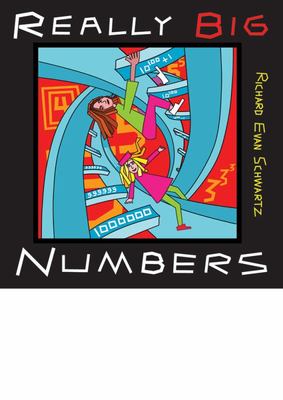 $40.00
AUD
Category: Grades 6-8 Books
This book talks about really big numbers in terms of everyday things, such as the number of basketballs needed to cover New York City. Read this book and satisfy your thirst for truly huge numbers. Travel part of the way to infinity!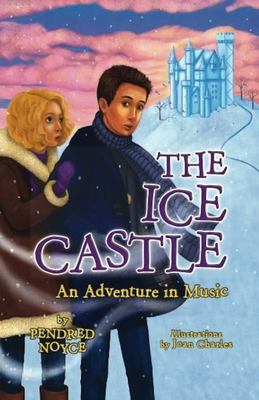 $24.99
AUD
Category: Grades 6-8 Books
The return to Lexicon begins when thirteen-year-old cousins Ivan and Daphne find their Aunt Adelaide deathly ill. Leaving their aunt to rest, Ivan and Daphne accidentally let their younger cousin, Lila, in on their secret world of Lexicon. Ivan and Daphne must track Lila, who disappears, through the fr ozen landscape to the Land of Winter where social status and freedom are determined by how well one sings. Fortunately for Lila, her musical talent lands her in the most favorable place. Separated by class now, the cousins face cold, hunger, poverty, illness, injustice, and the malicious plotting of a power-hungry blind man. Slave, servant, and fine lady, the three cousins must escape their own imprisonment before they reunite, provoke a revolution, and restore spring to the Land of Winter. ...Show more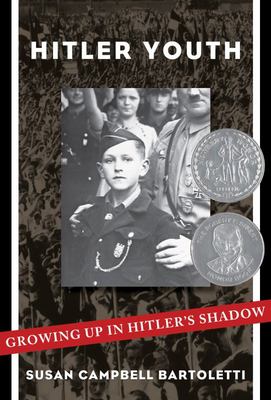 $0.00
AUD
Category: Grades 6-8 Books
A Newbery and Sibert Honor Book A riveting and often chilling story of Germany's powerful Hitler Youth. A PB edition in an accessible new novel-sized reformat for Scholastic Focus In this Newbery Honor and Sibert Honor award-winning book, Susan Campbell Bartoletti explores the riveting and often chillin g story of Germany's powerful Hitler Youth groups. By the time Hitler became Chancellor of Germany in 1933, 3.5 million children belonged to the Hitler Youth. It would become the largest youth group in history. Susan Campbell Bartoletti explores how Hitler gained the loyalty, trust, and passion of so many of Germany's young people. Her research includes telling interviews with surviving Hitler Youth members. "I begin with the young. We older ones are used up . . . But my magnificent youngsters Look at these men and boys What material With them, I can create a new world." -- Adolf Hitler, Nuremberg 1933 ...Show more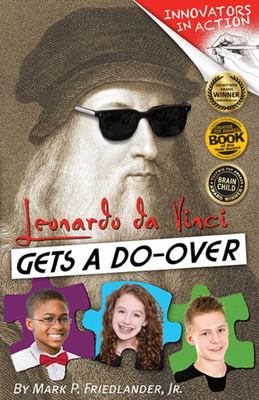 Leonardo Da Vinci Gets a Do-Over
by Mark P. Friedlander Jr.; Andrew Barthelmes (Cover Design by, Designed by); Worachet Boon Sakprayoonpong (Illustrator)
$19.00
AUD
Category: Grades 6-8 Books | Series: Innovators in Action Ser.
The passing of great Renaissance master Leonardo da Vinci--artist, anatomist, engineer, inventor--marked the end of an era. The world hasn't seen a visionary like him since. ... Until now. On a school trip to Florence, three American middle school students think they are in for a treat when a man who cl aims to be Leonardo da Vinci, brought back to life with a mission to better humankind, crashes their tour. Too bad he isn't really the celebrated Master of the Renaissance ... or is he? Tag along as Max, Tad, and Gina assist Leonardo on his quest while discovering the secrets of his life and teaching the Maestro about science, math, history, art, and more! Will the students be able to help Leonardo evade the mayor of Florence's selfish grasp so he can complete his quest before his time is up... again? Leonardo da Vinci Gets A Do-Over is the first adventure in this new and exciting Innovators in Action blended fiction series. ...Show more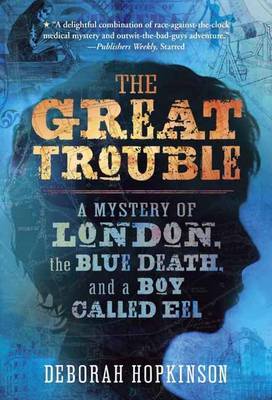 $14.99
AUD
Category: Grades 6-8 Books
"A delightful combination of race-against-the-clock medical mystery and outwit-the-bad-guys adventure." --"Publishers Weekly, "Starred Eel has troubles of his own: As an orphan and a "mudlark," he spends his days in the filthy River Thames, searching for bits of things to sell. He's being hunted by Fish eye Bill Tyler, and a nastier man never walked the streets of London. And he's got a secret that costs him four precious shillings a week to keep safe. But even for Eel, things aren't so bad until that fateful August day in 1854--the day the deadly cholera ("blue death") comes to Broad Street. Everyone believes that cholera is spread through poisonous air. But one man, Dr. John Snow, has a different theory. As the epidemic surges, it's up to Eel and his best friend, Florrie, to gather evidence to prove Dr. Snow's theory--before the entire neighborhood is wiped out. "Hopkinson illuminates a pivotal chapter in the history of public health. . . . Accessible . . . and entertaining." --"School Library Journal, "Starred "For [readers] who love suspense, drama, and mystery." --"TIME for Kids" "From the Hardcover edition." ...Show more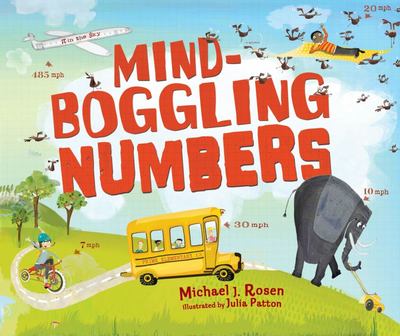 Mind-Boggling Numbers
by Michael J. Rosen; Julia Patton (Illustrator)
$15.99
AUD
$32.99
(51% off)
Category: Grades 6-8 Books | Series: Millbrook Picture Bks.
If you could hike to the moon, how long would it take? Just how many glasses of lemonade would you need to fill an Olympic-size swimming pool? If everyone on Earth owned exactly the same amount of land, how big would your yard be? And how much time would you spend mowing the lawn? Learn the math behind these questions in this hilarious romp through weight, volume, distance, and more. These 12 zany scenarios add up to a book full of fun ...Show more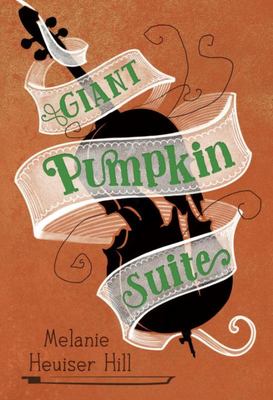 $29.99
AUD
Category: Grades 6-8 Books
Twelve-year-old Rose Brutigan has grown seven inches in the last eight months. She's always been different from her twin brother, Thomas, but now she towers over him in too many ways. The gap in their interests continues to widen as well. Musically talented Rose is focused on winning the upcoming Bach C ello Suites Competition, while happy-go-lucky Thomas has taken up the challenge of growing a giant pumpkin in the yard of their elderly neighbor, Mr. Pickering. But when a serious accident changes the course of the summer, Rose is forced to grow and change in ways she never could have imagined. Along the way there's tap dancing and classic musicals, mail-order worms and neighborhood-sourced compost, fresh-squeezed lemonade, the Minnesota State Fair - and an eclectic cast of local characters that readers will fall in love with. ...Show more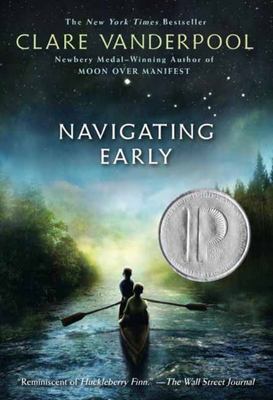 $14.99
AUD
Category: Grades 6-8 Books
"Just the sort of book that saves lives by igniting a passion for reading." -James Patterson A Michael L. Printz Honor WinnerAn ALA Best Fiction for Young Adults SelectionAn ALA-ALSC Notable Children's Book New York Times Best Seller "Navigating Early" by Clare Vanderpool, Newbery Medalist for" Moon Ove r Manifest," is an odyssey-like adventure of two boys' incredible quest on the Appalachian Trail where they deal with pirates, buried secrets, and extraordinary encounters. At the end of World War II, Jack Baker, a landlocked Kansas boy, is suddenly uprooted after his mother's death and placed in a boy's boarding school in Maine. There, Jack encounters Early Auden, the strangest of boys, who reads the number pi as a story and collects clippings about the sightings of a great black bear in the nearby mountains. Newcomer Jack feels lost yet can't help being drawn to Early, who won't believe what everyone accepts to be the truth about the Great Appalachian Bear, Timber Rattlesnakes, and the legendary school hero known as The Fish, who never returned from the war. When the boys find themselves unexpectedly alone at school, they embark on a quest on the Appalachian Trail in search of the great black bear. But what they are searching for is sometimes different from what they find. They will meet truly strange characters, each of whom figures into the pi story Early weaves as they travel, while discovering things they never realized about themselves and others in their lives. A "New York Times" Middle Grade Bestseller A "New York Times "Editor's ChoiceA Texas Lone Star Reading List SelectionAn Indie PickA BookPage Best Children's BookA Booklist Books for Youth Editors' Choice SelectionA "Kirkus" Best Book A" School Library Journal "Best Books 2013 "From the Hardcover edition." ...Show more
Items per page:
1 - 11 of 11