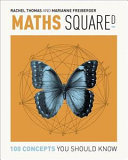 $19.99
AUD
Category: Mathematics | Series: 100 Concepts You Should Know
For many of us, mathematics is a subject to be feared-a daunting world of schoolroom numbers and equations. Yet we often wish in everyday life that we could remember all those handy mathematical tools and tips that were once explained to us-Maths Squared provides the bite-sized solution. Everybody knows and understands Pythagoras' theorem and pi, but Maths Squared introduces you to the world of Einstein's relativity theory, Euclidean geometry, and the butterfly effect. Maths Squared is an ideal reintroduction to the mysterious and magical world of numbers. Across 10 chapters and 100 topics, it takes you on a whistlestop tour from the essentials of numbers and arithmetic to the strange outer limits where mathematics and philosophy merge. Along the way, it looks at many of the key problems that have led to mathematical breakthroughs, and some of those which remain unsolved. Using accessible yet authoritative text complimented by new color illustrations, infographics and photographs, Maths Squared is the ideal primer or refresher for those who want to learn more about the fascinating language of numbers and equations that describes the Universe. ...Show more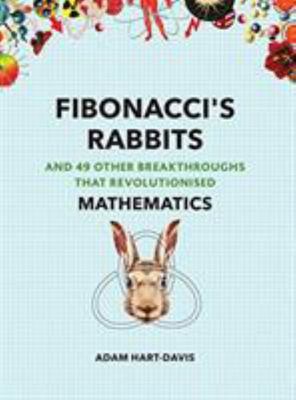 $24.99
AUD
Category: Mathematics | Series: Great Experiments Ser.
The word mathematics comes from the Greek word mathema, meaning knowledge or learning. And indeed mathematics is at the heart of almost all processes and patterns that occur in the modern world, yet many still find the discipline hard to fathom. Fibonacci's Rabbits solves this problem in bite-sized 'hop s', de scribing the 50 most critical discoveries and revolutionary moments in the history of mathematics from Ancient Greece to the present day. ...Show more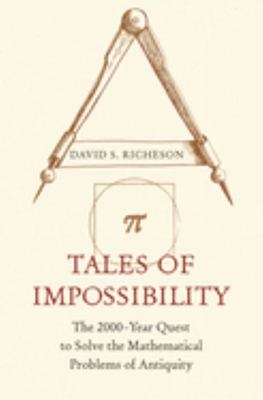 $54.99
AUD
Category: Mathematics
A comprehensive look at four of the most famous problems in mathematics Tales of Impossibility recounts the intriguing story of the renowned problems of antiquity, four of the most famous and studied questions in the history of mathematics. First posed by the ancient Greeks, these compass and straighte dge problems--squaring the circle, trisecting an angle, doubling the cube, and inscribing regular polygons in a circle--have served as ever-present muses for mathematicians for more than two millennia. David Richeson follows the trail of these problems to show that ultimately their proofs--demonstrating the impossibility of solving them using only a compass and straightedge--depended on and resulted in the growth of mathematics. Richeson investigates how celebrated luminaries, including Euclid, Archimedes, Vi te, Descartes, Newton, and Gauss, labored to understand these problems and how many major mathematical discoveries were related to their explorations. Although the problems were based in geometry, their resolutions were not, and had to wait until the nineteenth century, when mathematicians had developed the theory of real and complex numbers, analytic geometry, algebra, and calculus. Pierre Wantzel, a little-known mathematician, and Ferdinand von Lindemann, through his work on pi, finally determined the problems were impossible to solve. Along the way, Richeson provides entertaining anecdotes connected to the problems, such as how the Indiana state legislature passed a bill setting an incorrect value for pi and how Leonardo da Vinci made elegant contributions in his own study of these problems. Taking readers from the classical period to the present, Tales of Impossibility chronicles how four unsolvable problems have captivated mathematical thinking for centuries. ...Show more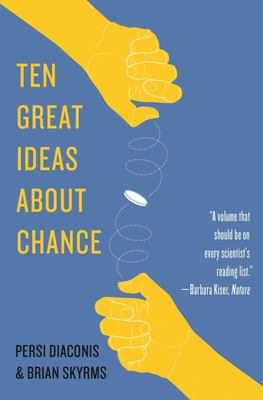 $32.99
AUD
Category: Mathematics
A fascinating account of the breakthrough ideas that transformed probability and statistics In the sixteenth and seventeenth centuries, gamblers and mathematicians transformed the idea of chance from a mystery into the discipline of probability, setting the stage for a series of breakthroughs that enab led or transformed innumerable fields, from gambling, mathematics, statistics, economics, and finance to physics and computer science. This book tells the story of ten great ideas about chance and the thinkers who developed them. Complete with a brief probability refresher, Ten Great Ideas about Chance is certain to be a hit with anyone who wants to understand the secrets of probability and how they were discovered. ...Show more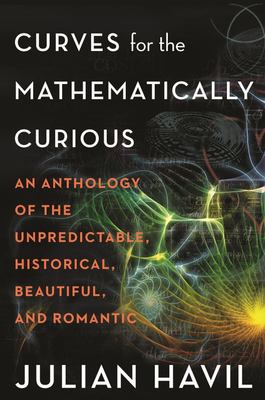 $65.00
AUD
Category: Mathematics
Ten amazing curves personally selected by one of today's most important math writersCurves for the Mathematically Curious is a thoughtfully curated collection of ten mathematical curves, selected by Julian Havil for their significance, mathematical interest, and beauty. Each chapter gives an account of the history and definition of a curve, providing a glimpse into the elegant and often surprising mathematics involved in its creation and evolution. In telling the ten stories, Havil introduces many mathematicians and other innovators, some whose fame has withstood the passing of years and others who have slipped into comparative obscurity. You will meet Pierre B zier, who is known for his ubiquitous and eponymous curves, and Adolphe Quetelet, who trumpeted the ubiquity of the normal curve but whose name now hides behind the modern body mass index. These and other ingenious thinkers engaged with the challenges, incongruities, and insights to be found in these remarkable curves--and now you can share in this adventure.Curves for the Mathematically Curious is a rigorous and enriching mathematical experience for anyone interested in curves, and the book is designed so that readers who choose can follow the details with pencil and paper. Every curve has a story worth telling. ...Show more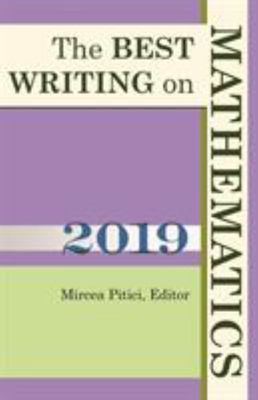 $53.99
AUD
Category: Mathematics | Series: The\Best Writing on Mathematics Ser.
The year's finest mathematical writing from around the worldThis annual anthology brings together the year's finest mathematics writing from around the world. Featuring promising new voices alongside some of the foremost names in the field, The Best Writing on Mathematics 2019 makes available to a wide audience many articles not easily found anywhere else--and you don't need to be a mathematician to enjoy them. These essays delve into the history, philosophy, teaching, and everyday aspects of math, offering surprising insights into its nature, meaning, and practice--and taking readers behind the scenes of today's hottest mathematical debates.In this volume, Moon Duchin explains how geometric-statistical methods can be used to combat gerrymandering, Jeremy Avigad illustrates the growing use of computation in making and verifying mathematical hypotheses, and Kokichi Sugihara describes how to construct geometrical objects with unusual visual properties. In other essays, Neil Sloane presents some recent additions to the vast database of integer sequences he has catalogued, and Alessandro Di Bucchianico and his colleagues highlight how mathematical methods have been successfully applied to big-data problems. And there's much, much more.In addition to presenting the year's most memorable math writing, this must-have anthology includes an introduction by the editor and a bibliography of other notable writings on mathematics.This is a must-read for anyone interested in where math has taken us--and where it is headed. ...Show more
$32.99
AUD
Category: Mathematics
A mathematician's ten-year quest to tell Fibonacci's story In 2000, Keith Devlin set out to research the life and legacy of the medieval mathematician Leonardo of Pisa, popularly known as Fibonacci, whose book Liber abbaci, or the "Book of Calculation," introduced modern arithmetic to the Western world . Although most famous for the Fibonacci numbers--which, it so happens, he didn't discover--Fibonacci's greatest contribution was as an expositor of mathematical ideas at a level ordinary people could understand. Yet Fibonacci was forgotten after his death, and it was not until the 1960s that his true achievements were finally recognized. Drawing on the diary he kept of his quest, Devlin describes the false starts and disappointments, the unexpected turns, and the occasional lucky breaks he encountered in his search. Fibonacci helped to revive the West as the cradle of science, technology, and commerce, yet he vanished from the pages of history. This is Devlin's search to find him. ...Show more
$22.99
AUD
Category: Mathematics
A magisterial history of calculus (and the people behind it) from one of the world's foremost mathematicians. Praise for Infinite Powers: Simple, lucid, amusing, informative, and a pleasure to read. If you want to know where calculus came from, how it works, what it's good for, and where it's going ne xt, this is the book for you. - Professor Ian Stewart, author of Significant Figures ...Show more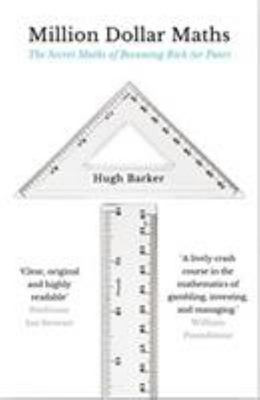 $22.99
AUD
Category: Mathematics
How can you turn $1000 into $1 million? What is the best way to beat the lottery odds? When is the best time to take out a loan? How did one group of gamblers bet on hole-in-ones to win 500,000? How can maths help you set up a successful tech start-up? What about proving the Goldbach Conjecture for $1 m illion? Million Dollar Maths is a fun but invaluable guide to the straightforward and outlandish mathematical strategies that can make you rich. Learn the techniques for growing your everyday finances, as well as the common mistakes to avoid. Discover the skills, both fair and foul, that offer an additional edge when investing and gambling. And discover why we often misunderstand probability and statistics - with troubling financial costs. From making the most of special offers to utilising the power of exponential growth in your investments; from the art of card counting, to inventing the next Google, Million Dollar Maths is the quintessential primer to the myriad ways maths and finance intersect. ...Show more
Items per page:
1 - 9 of 9