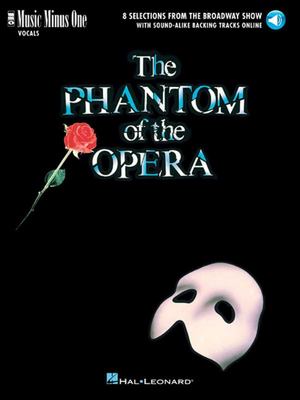 $29.99
AUD
Category: Performing Arts
(Music Minus One). All that's missing are your vocals! The music in this book includes the lyrics, vocal lines, and piano accompaniments for eight favorites from this legendary musical classic by Andrew Lloyd Webber. The online audio tracks contain professionally-produced sound-alike audio tracks for pe rformance for 8 songs from the cast recording, including: All I Ask of You * Angel of Music * Masquerade * The Music of the Night * The Phantom of the Opera * The Point of No Return * Think of Me * Wishing You Were Somehow Here Again. The audio is accessed online using the unique code inside each book and can be streamed or downloaded. The audio files include PLAYBACK+, a multi-functional audio player that allows you to slow down audio without changing pitch, set loop points, change keys, and pan left or right. ...Show more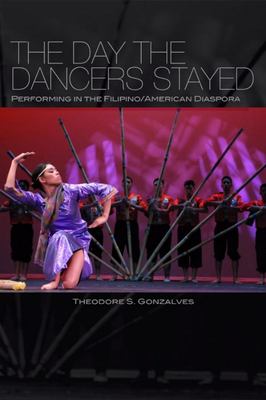 $49.99
AUD
Category: Performing Arts
Pilipino Cultural Nights at American campuses have been a rite of passage for youth culture and a source of local community pride since the 1980s. Through performances--and parodies of them--these celebrations of national identity through music, dance, and theatrical narratives reemphasize what it mean s to be Filipino American. In The Day the Dancers Stayed, scholar and performer Theodore Gonzalves uses interviews and participant observer techniques to consider the relationship between the invention of performance repertoire and the development of diasporic identification. Gonzalves traces a genealogy of performance repertoire from the 1930s to the present. Culture nights serve several functions: as exercises in nostalgia, celebrations of rigid community entertainment, and occasionally forums for political intervention. Taking up more recent parodies of Pilipino Cultural Nights, Gonzalves discusses how the rebellious spirit that enlivened the original seditious performances has been stifled. ...Show more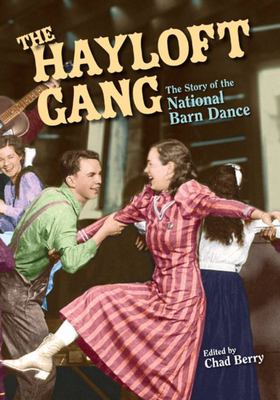 $53.99
AUD
Category: Performing Arts | Series: Music in American Life Ser.
The National Barn Dance was the nation's most popular country music radio show during the 1930s and 1940s, essentially defining country and western entertainment until it was supplanted by the Grand Ole Opry and rock 'n' roll in the 1950s. Broadcast for more than three decades from Chicago on WLS's powe rful 50,000-watt signal, the show reached listeners throughout the Midwest, the East Coast, and large regions of the South, delivering popular entertainment to rural and urban areas and celebrating the folk traditions that were fading in an increasingly urbanized America.Drawing on the colorful commentary of performers and former listeners, these essays analyze the National Barn Dance and its audience, trace the history of barn dance radio, explore the paradox of country music in a major urban center, investigate notions of authenticity in the presentation of country music and entertainment, and delve into other provocative issues raised by the barn dance phenomenon.Contributors are Chad Berry, Michael T. Bertrand, Lisa Krissoff Boehm, Don Cusic, Wayne W. Daniel, Loyal Jones, Kristine M. McCusker, Stephen Parry, Susan Smulyan, Paul L. Tyler, and Michael Ann Williams. ...Show more
$22.99
AUD
Category: Performing Arts
When Lauren Kessler was twelve, her ballet instructor crushed not just her dreams of being a ballerina but also her youthful self-assurance. Now, many decades and three children later, Kessler embarks on a journey to join a professional company to perform in The Nutcracker. Raising the Barre is more tha n just one woman's story; it is a story about shaking things up, taking risks and ignoring good sense, and forgetting how old you are and how you're "supposed" to act. It's about testing limits and raising the bar(re) on your own life. ...Show more
$26.99
AUD
Category: Performing Arts
David Hallberg, the first American to join the famed Bolshoi Ballet as a principal dancer and the dazzling artist The New Yorker described as "the most exciting male dancer in the western world," presents a look at his artistic life--up to the moment he returns to the stage after a devastating injury th at almost cost him his career.   Beginning with his real-life Billy Elliot childhood--an all-American story marred by intense bullying--and culminating in his hard-won comeback, Hallberg's "moving and intelligent" (Daniel Mendelsohn) memoir dives deep into life as an artist as he wrestles with ego, pushes the limits of his body, and searches for ecstatic perfection and fulfillment as one of the world's most acclaimed ballet dancers.   Rich in detail ballet fans will adore, Hallberg presents an "unsparing...inside look" (The New York Times) and also reflects on universal and relatable themes like inspiration, self-doubt, and perfectionism as he takes you into daily classes, rigorous rehearsals, and triumphant performances, searching for new interpretations of ballet's greatest roles. He reveals the loneliness he felt as a teenager leaving America to join the Paris Opera Ballet School, the ambition he had to tame as a new member of American Ballet Theatre, and the reasons behind his headline-grabbing decision to be the first American to join the top rank of Bolshoi Ballet, tendered by the Artistic Director who would later be the victim of a vicious acid attack. Then, as Hallberg performed throughout the world at the peak of his abilities, he suffered a crippling ankle injury and botched surgery leading to an agonizing retreat from ballet and an honest reexamination of his entire life.   Combining his powers of observation and memory with emotional honesty and artistic insight, Hallberg has written a great ballet memoir and an intimate portrait of an artist in all his vulnerability, passion, and wisdom. "Candid and engrossing" (The Washington Post), A Body of Work is a memoir "for everyone with a heart" (DC Metro Theater Arts). ...Show more
$16.99
AUD
Category: Performing Arts
Pauline, Petrova and Posy Fossil are sisters - with a difference. All three were adopted as babies by Great Uncle Matthew, an eccentric and rich explorer who then disappeared, leaving them in the care of his niece Sylvia. The girls grow up in comfort until their money begins to run out and nobody can fi nd Great Uncle Matthew. Things look bleak until they hit on an inspired idea: Pauline, Petrova and Posy will take to the stage. But it's not long before the Fossils learn that being a star isn't as easy as they first thought... ...Show more
$14.99
AUD
Category: Performing Arts | Series: Silver Shoes Ser.
"Ellie has a new love musical theatre! She is determined to become a triple threat, but can she really sing, dance andact?Jazz has always been Ellie s thing, but since taking singing lessons at Silver Shoes, she has big dreams of making it on Broadway. Her chance to leap into this world comes when audit ions for a grand musical are announced. Ellie is sure she has what it takes to be a star of the stage! That is, until she realises she needs to be able to tap, and until the all-too-perfect Cadence Kohdean comes into the picture. Will Ellie be able to tap her way to the top and become a leading lady?" ...Show more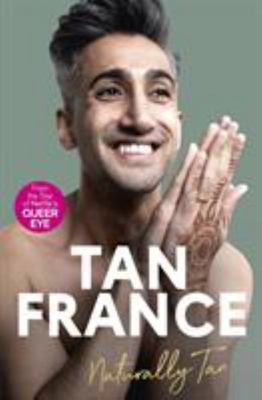 $35.00
AUD
Category: Performing Arts
In this heartfelt, funny, touching memoir, Tan France, star of Netflix?s Emmy award-winning Queer Eye, tells his origin story for the first time. With his trademark wit, humor, and radical compassion, Tan reveals what it was like to grow up gay in a traditional South Asian family, as one of the few peop le of colour in South Yorkshire. He illuminates his winding journey of coming of age, finding his voice (and style!), and happily marrying the love of his life - a Mormon cowboy from Salt Lake City. Humorous and poignant personal essays are peppered with style advice, funny lists, and the truisms that Tan has accumulated in his journey from South Yorkshire to Netflix. In Tan's own words, 'The book is meant to spread joy, personal acceptance, and most of all understanding. Each of us is living our own private journey, and the more we know about each other, the healthier and happier the world will be.' ...Show more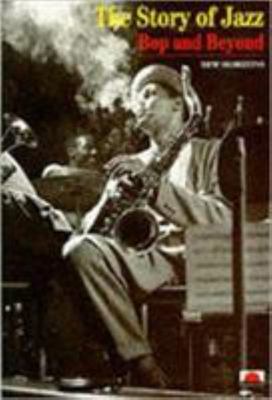 $16.95
AUD
Category: Performing Arts | Series: New Horizons Ser.
John Coltrane, Miles Davis, Charlie Mingus, Ornette Coleman - some of the names that brought jazz out of the age of bebop and into the present. As the medium matured in the Forties, Fifties and Sixties, an intense flowering of new styles spawned almost as many forms - free jazz, West Coast cool, hard bo p, modal jazz, fusion - as musicians. All these strains come together to demonstrate that, with all the variety, one constant remains: jazz, the vibrant, living art form, is thriving. ...Show more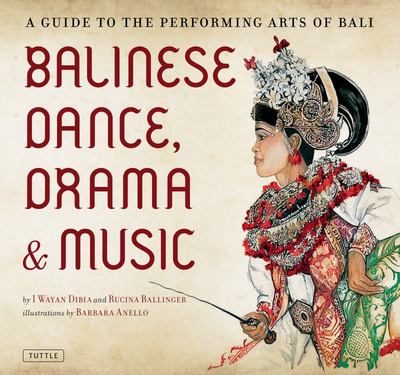 Balinese Dance, Drama & Music
by I Wayan Dibia, I. Wayan Dibia, Rucina Ballinger, Barbara Anello
$24.99
AUD
Category: Performing Arts
Balinese Dance, Drama and Music is a lavishly illustrated introduction to the most commonly seen forms of traditional performing arts in Bali: gamelan music, dance, drama and puppetry. It presents the history and function of each performance genre, and is enhanced with a bibliography, a discography and over 150 specially prepared watercolors of Balinese performers and performances. ...Show more