$24.99
AUD
Category: Picture Books
A sweet story of friendship and co-operation, unconditional love and a surprising egg hunt. Hen is counting the days until her eggs hatch. But one night a wild storm scatters them far and wide. The other animals start searching high and low. But are they all Hen's eggs?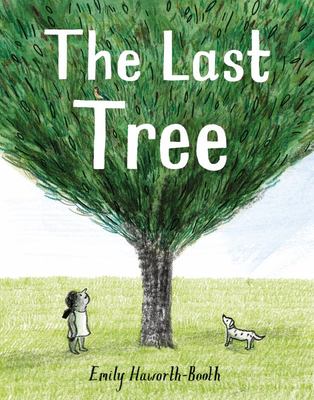 $14.99
AUD
Category: Picture Books
From the author of the phenomenally successful The King Who Banned the Dark comes a new tale about community and our relationship with the environment and nature. Once upon a time a group of friends were seeking a place to call home. The desert was too hot, the valley was too wet and the mountain was to o windy. Then they found the forest. It was perfect. The leaves gave shelter from the sun and rain, and a gentle breeze wound through the branches. But the friends soon wanted to build shelters. The shelters became houses, then the houses got bigger.  All too soon they wanted to control the environment and built a huge wooden wall around the community.  As they cut down the trees, the forest becomes thinner, until there is just one last tree standing. It is down to the children to find a solution.  ...Show more
Earth Hour
by Nanette Heffernan; Bao Luu (Illustrator)
$27.99
AUD
Category: Picture Books
Kids around the world use electric energy to do all kinds of things--adults do, too! From cleaning the clothes we play in, to lighting up our dinner tables, to keeping us warm and toasty when the weather is cold, electricity is a huge part of our lives. Unfortunately, it can also have a big impact on ou r planet. Earth Hour--a worldwide movement in support of energy conservation and sustainability--takes place each March and is sponsored by the World Wildlife Fund for Nature (WWF). During Earth Hour, individuals, communities, and businesses in more than 7,000 cities turn off nonessential electric lights for one hour. Across each continent--from the Eiffel Tower to the Great Wall of China to the Statue of Liberty--one small act reminds all of us of our enormous impact on planet Earth. ...Show more
The Cool Bean
by Jory John; Pete Oswald (Illustrator)
$24.99
AUD
Category: Picture Books
The "too-cool-for-school" third picture book from the #1 New York Times bestselling creators of The Bad Seed and The Good Egg, Jory John and Pete Oswald Everyone knows the cool beans. They're sooooo cool. And then there's the uncool has-bean . . . Always on the sidelines, one bean unsuccessfully trie s everything he can to fit in with the crowd--until one day the cool beans show him how it's done. With equal measures of humor, wit, and charm, the #1 New York Times bestselling duo Jory John and Pete Oswald craft another incredible picture book, reminding us that it's cooler to be kind. Check out John and Oswald's other books for children: The Bad Seed The Good Egg That's What Dinosaurs Do ...Show more
$29.99
AUD
Category: Picture Books
This bilingual color concept book celebrates a rainbow of traditional objects seen during the Chinese New Year. H ng is the color of explosive firecrackers! Jīn is the hue of lucky coins. Zŏng is the shade of sweet peanut puffs. Welcome to the festivities of the Chinese New Year, where symbolic gifts, f oods, and objects come together in a celebration of beautiful colors. This vibrant, simple, and highly graphic bilingual book is the perfect introduction to Chinese and English words for colors as it honors one of the biggest holidays around the world. Includes informative back matter. ...Show more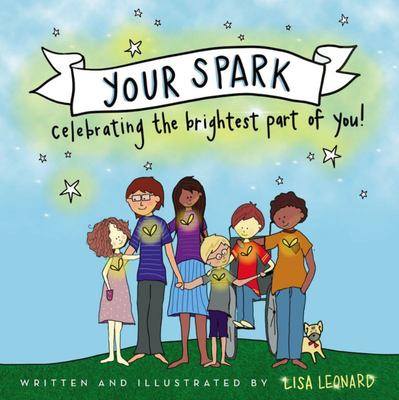 $29.99
AUD
Category: Picture Books
We all have a light inside us that shines brightly and makes us who we are. Artists and athletes, dancers and dreamers, jokers and gymnasts ... I want to see you shine in your own unique way. Come along with me as we celebrate your spark.Did you know that God gave you your very own spark? It's true And no one else in the whole wide world has a spark like yours Your spark makes your eyes twinkle and your mouth smile. It makes your feet stomp and your voice loud. It makes you excited and curious to learn new things. It lights you up from the inside, and it fills you with wonder and dreams.Your spark does all that and more. And author Lisa Leonard offers this picture book in celebration of you ... and your spark Lisa pours her heart into this book, bringing Your Spark to life with inspiring text and free-spirited illustrations. More than anything, Lisa wants you and children everywhere to know: Inside your heart there is a spark. It shines bright and true, and it's what makes you, YOU Your Spark Is written by social media sensation and jewelry-maker Lisa LeonardShines with the universal message of self-acceptance and is a celebration of what makes us all uniqueInspires children to shine in their own unique wayFeatures a tactile cover that sparkles with glitter ...Show more
$29.99
AUD
Category: Picture Books
Some kids like to dance and laugh out loud, and some sit quietly and make up stories in their heads--but we're all different, and that's okay because the maker of everything made us this way In their first picture book, bestselling author Sally Clarkson and her son Nathan encourage children on the jou rney to discovering their strengths. Mother and son duo draw on themes from their first book, Different, the emotive story of Nathan's experiences growing up with mental illness and learning disabilities and Sally's journey to loving him unconditionally. With the powerful truth that what makes you different makes you great, Only You Can Be You will help children embrace their differences and celebrate the differences in others. The irresistible rhymes paired with Tim Warnes's whimsical illustrations encourage your children with the reassurance they're looking for in their own uniqueness. Whether they are quiet or artistic, funny or boisterous, your children will love this heartwarming read that assures them that they're wonderful exactly as they are. ...Show more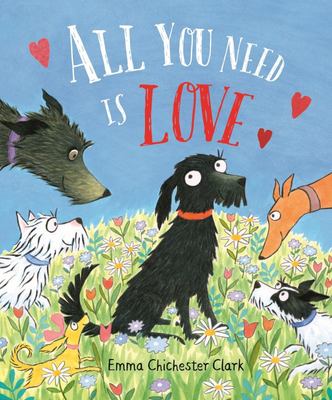 $14.99
AUD
Category: Picture Books | Series: Plumdog Ser.
Plum loves everyone. She loves her mummy and daddy and she especiallyloves her best friends, Rocket, Esther, Bean and Jakey. Her favourite part of the day is when she chases her best friends around the park. But when new dogs try to join in, Plum isn't so sure. Do they really need new friends? Especia lly ones as big as Otto, as old as Bounder, or as tiny as Milly? In this heartwarming tale, Plum learns what it really means to be a friend and how much fun new ones can be - especially when you give them a chance. ...Show more
$24.99
AUD
Category: Picture Books
This fun book teaches you to count from 0 to 7.5 billion, but also to do so much more. Follow the characters' stories through the book and see how their lives collide with those of others. There are a lot of secrets to be discovered for the sharp-eyed! You'll see that everyone is different, everyone has their own life, and that--most importantly--everybody counts. At the end, a spotting section allows you to go back and have even more fun. This critically acclaimed book has been shortlisted for the prestigious Brage Prize in Norway, its country of origin. ...Show more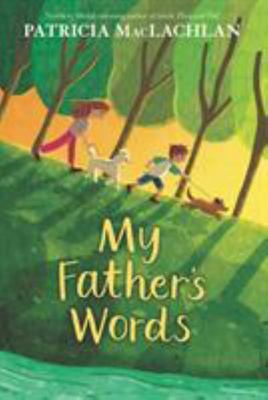 $14.99
AUD
Category: Picture Books
Patricia MacLachlan, beloved author of the Newbery Medal-winning Sarah, Plain and Tall, has crafted another lyrical and touching novel for young readers about finding hope after the loss of a loved one. Now in paperback, this short, moving novel received four starred reviews.Declan O'Brien always had a gentle word to share, odd phrases he liked to repeat, and songs to sing while he played basketball. His favorite song was "Dona Nobis Pacem," "Grant Us Peace." His family loved him deeply and always knew they were loved in return.But a terrible accident one day changes their lives forever, and Fiona and Finn O'Brien are left without a father. Their mother is at a loss. What words are there to guide them through such overwhelming grief?At the suggestion of their friend Luke, Fiona and Finn volunteer at an animal rescue shelter, where they meet two sweet dogs who are in need of comfort, too. Perhaps with time, patience, and their father's gentle words in their hearts, hope will spark once more. ...Show more