$26.99
AUD
Category: Science Fiction/Fantasy
Mistborn: Secret History is a companion story to the original Mistborn trilogy. As such, it contains HUGE SPOILERS for the books Mistborn (The Final Empire), The Well of Ascension, and The Hero of Ages. It also contains very minor spoilers for the book The Bands of Mourning. Mistborn: Secret History b uilds upon the characterization, events, and worldbuilding of the original trilogy. Reading it without that background will be a confusing process at best. In short, this isn't the place to start your journey into Mistborn (though if you have read the trilogy - but it has been a while - you should be just fine, so long as you remember the characters and the general plot of the books). Saying anything more here risks revealing too much. Even knowledge of this story's existence is, in a way, a spoiler. There's always another secret. ...Show more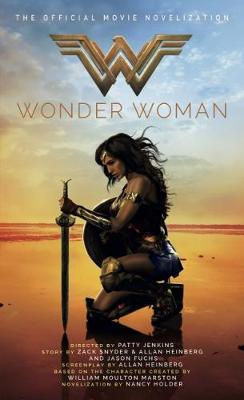 $15.99
AUD
Category: Science Fiction/Fantasy
Before she was Wonder Woman, she was Diana, princess of the Amazons, trained to be an unconquerable warrior. Raised on a sheltered island paradise, when an American pilot crashes on their shores and tells of a massive conflict raging in the outside world, Diana leaves her home, convinced she can stop th e threat. Fighting alongside man in a war to end all wars, Diana will discover her full powers...and her true destiny. ...Show more
$18.99
AUD
Category: Science Fiction/Fantasy | Series: Children of D'Hara Ser.
From the internationally bestselling author of the Sword of Truth series comes a new Richard and Kahlan novella. "They are the monsters under the bed when you are little, the shape just caught out of the corner of your eye when you thought you were alone, the shadow of something in a dark cornerthat sur prises you and then isn't there. They stop you dead with a knot of unexpected terrorin the pit of your stomach. We have all seen fleeting glimpses of them. Never long enough to see them as I saw them, but it was them. I recognized it the instant I saw it. "We've all seen flashes of them, the dark shadow just out of sight.They could briefly terrify us before but never hurt us because they came from so far distant. They were never able to fully materialize in our world so we saw only transient glimpses of them, the shape of them if the light was just right, if the shadows were deep enough . . . if you were afraid enough. "I think that the star shift has brought us closer to their realm so that they now have the power to step into our world and hurt us." -- Kahlan Amnell. ...Show more
$19.99
AUD
Category: Science Fiction/Fantasy | Series: Discworld | Reading Level: General Adult
Since the publication of this title in 1983, Pratchett's Discworld series now has many best-selling titles in print, every one of which has received rapturous reviews. The plot is so ridiculous and so much fun that it shouldn't be revealed in a seri
$19.99
AUD
Category: Science Fiction/Fantasy | Series: The Belgariad
The Accursed One is not dead... He only sleeps... The evil God Torak covets dominion over all men. If the stolen Orb of Aldur reaches him, he will surely gain what he desires. Garion travels through strange lands with master sorcerers Belgarath and Polgara in frantic pursuit of the Orb. But as his own powers grow, Garion starts to realize that he too may have a part to play - a part he is not sure he wants... ...Show more
$19.99
AUD
Category: Science Fiction/Fantasy | Series: The\Malloreon Ser.
"I am one of the old school and believe that a woman's place is within the home … However, I cannot, I will not, condone unfairness amongst females. I suggest that in due course you send your Matron a letter of thanks. You had after all a most unusual reference." In 1949, Staff Nurse Georgie Edwards is asked to chaperone medical students undertaking their practical exams when suddenly the penny drops. Georgie wants to learn to diagnose and treat too. Against the odds, she wins herself a place to study medicine at London's St Bartholomew's Hospital, and she sets about becoming not a consultant "who sweeps by," but a doctor who listens and cares. Yet Georgie wants to fall in love and start a family as well as have a career—is this one dream too many for a woman in the 1950s? Warm and full of humor, The Best Medicine is Georgie's fascinating memoir of her early years as a nurse and doctor. ...Show more
$19.99
AUD
Category: Science Fiction/Fantasy | Series: The Belgariad
BOOK 1 OF THE BELGARIAD, the worldwide bestselling fantasy series by one of the godfathers of the tradition. Discover the epic stories that inspired generations of fantasy writers - from Raymond Feist's The Riftwar Cycle to George R. R. Martin's A Game of Thrones. A battle is coming......And in that ba ttle shall be decided the fate of the world Myths tell of the ancient wars of Gods and men, and a powerful object - the Orb - that ended the bloodshed. As long as it was held by the line of Riva, it would assure the peace. But a dark force has stolen the Orb, and the prophecies tell of war. Young farm boy Garion knows nothing of myth or fate. But then the mysterious Old Storyteller visits his aunt, and they embark on a sudden journey. Pursued by evil forces, with only a small band of companions they can trust, Garion begins to doubt all he thought he knew... ...Show more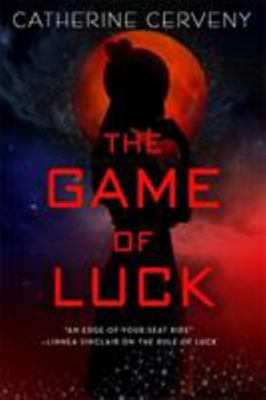 $22.99
AUD
Category: Science Fiction/Fantasy | Series: A\Felicia Sevigny Novel Ser.
Brazilian tarot card reader and a Russian crime lord try to restore peace to the galaxy in the third and final book of the steamy science fiction adventure series that began with The Rule of Luck. The perfect society One Gov engineered from Earth's ashes is beginning to crumble. As social unrest and dis satisfaction spread throughout the tri-system, One Gov struggles to maintain order, and a single misstep could see civilization spiraling into chaos. During this dark time, Felicia Sevigny is eager to use her card-reading ability and new position with One Gov to help restore peace. But she soon learns that the game of politics is a dangerous one, and being married to Alexei Petriv, head of the Tsarist Consortium and One Gov's biggest rival, is not necessarily a hand in her favor. When members of her family begin to disappear, the stakes skyrocket. There are those who would stop at nothing for the chance to exploit Felicia's luck gene to seize power all over the tri-system. And as the threat of revolution seems imminent, it may be that this time, nothing will be enough to keep Felicia and everyone she loves safe-not even luck. "Cerveny's debut blends steamy sci-fi-fi with breathless intrigue and action, all set on a far-future Earth that's equal parts fascinating and terrifying." -Beth Cato, author of The Clockwork Dagger and Breath of Earth "Imaginative. Fans of romance in science fiction are going to love this!" -Kim Harrison, #1 New York Times bestselling author Felicia Sevigny novels The Rule of Luck The Chaos of Luck The Game of Luck ...Show more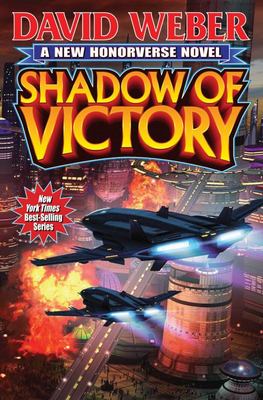 $18.99
AUD
Category: Science Fiction/Fantasy | Series: Honor Harrington Ser.
The Mesan Alignment is revealed, and, for Honor Harrington and the Manticoran Star Kingdom, this means war Unintended Consequences Sometimes things don't work out exactly as planned. The Mesan Alignment has a plan--one it's been working on for centuries. A plan to remake the galaxy and genetically imp rove the human race--its way. Until recently, things have gone pretty much as scheduled, but then the Alignment hit a minor bump in the road called the Star Empire of Manticore. So the Alignment engineered a war between the Solarian League, the biggest and most formidable interstellar power in human history. To help push things along, the Alignment launched a devastating sneak attack which destroyed the Royal Manticoran Navy's industrial infrastructure. And in order to undercut Manticore's galaxy-wide reputation as a star nation of its word, it launched Operation Janus--a false-flag covert operation to encourage rebellions it knows will fail by promising Manticoran support. The twin purposes are to harden Solarian determination to destroy the Star Empire once and for all, and to devastate the Star Empire's reputation with the rest of the galaxy. But even the best laid plans can have unintended consequences, and one of those consequences in this case may just be a new dawn of freedom for oppressed star nations everywhere. About Shadow of Freedom "This entry is just as exciting as Weber's initial offering . . . The result is a fast-paced and action-packed story that follows our characters] as they move from reaction to command of the situation. Weber builds Shadow of Freedom to an exciting and unexpected climax."--Daily News of Galveston About Mission of Honor, #13 in the Honor Harrington series: "Weber combines realistic, engaging characters with intelligent technological projection and a deep understanding of military bureaucracy in this long-awaited Honor Harrington novel . . . Fans of this venerable space opera will rejoice to see Honor back in action."--Publishers Weekly "This latest Honor Harrington novel brings the saga to another crucial turning point . . . Readers may feel confident that they will be Honored many more times and enjoy it every time."--Booklist About David Weber and the Honor Harrington series: ." . . everything you could want in a heroine . . . Excellent . . . plenty of action."--Science Fiction Age "Brilliant Brilliant Brilliant "--Anne McCaffrey "Compelling combat combined with engaging characters for a great space opera adventure."--Locus ...Show more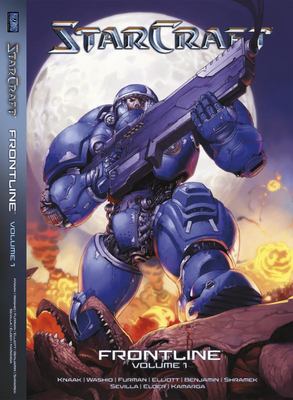 Starcraft Frontline 1
by Paul Richard A.; Benjamin Naohiro; Knaak Ramanda; Washio Josh; Kamarga Elder
$19.99
AUD
Category: Science Fiction/Fantasy | Series: Starcraft: Frontline | Reading Level: General Adult
The brutal, dark and fascinating world of Starcraft comes alive in this collection of never-before-seen thrilling adventures.Why We FightIn this profoundly moving introduction to the Starcraft universe, the three species in Starcraft are examined--and what drives their war for survival will shock and aw e.ThundergodIn a story by Richard Knaak, a Thor driver's ego leads him and two partners to try to pull of a heist in the middle of a war zone.Weapon of WarA psionic six-year-old boy is at the center of a conflict between a Terran mining colony and the Zerg.Heavy ArmorA Viking pilot must battle his mentor--for the lives of an entire colony. ...Show more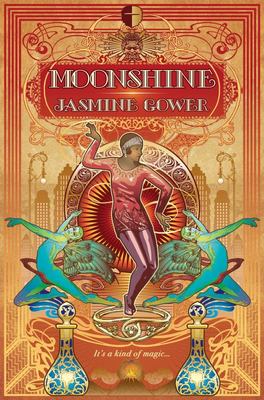 $19.99
AUD
Category: Science Fiction/Fantasy
In the flourishing metropolis of Soot City (a warped version of 1920s Chicago), progressive ideals reign and the old ways of magic and liquid mana are forbidden. Daisy Dell is a Modern Girl - stylish, educated and independent - keen to establish herself in the city but reluctant to give up the taboo mag ic inherited from her grandmother. Her new job takes her to unexpected places, and she gets more attention than she had hoped for. When bounty hunters start combing the city for magicians, Daisy must decide whether to stay with her new employer - even if it means revealing the grim source of her occult powers. ...Show more