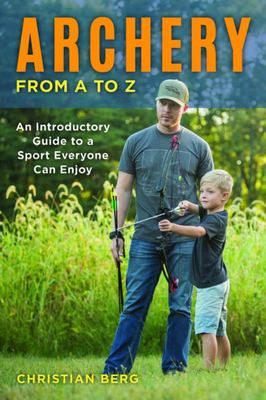 $44.99
AUD
Category: Sport | Series: G - Reference,Information and Interdisciplinary Subjects Ser.
A beginner's guide to equipment and shooting fundamentals for new shooters of all ages. Covers all the basics from purchasing the first bow to shooting techniques, plus an introduction to competitive archery and resources. Youth archery is a vibrant segment of the sport thanks to popular feature films. ...Show more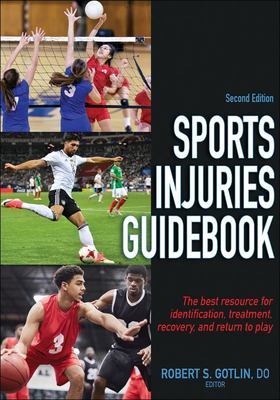 $74.99
AUD
Category: Sport
Injuries happen, and when they do, athletes and coaches need to have access to quick support. With Sports Injuries Guidebook, Second Edition, you will be equipped with the information you need for sports injury identification and return-to-play guidelines. Dr. Robert Gotlin, a former medical consultant to the New York Knicks, the New York Liberty, the New York Yankees, and the New Jersey Nets, has assembled 24 top specialists in sports medicine to create an authoritative guide covering more than 150 common sports injuries, including the following: Concussions Rotator cuff tears Knee injuries Bone fractures Ligament sprains Muscle strains and tears IT band syndrome Shin splits Chapters cover injuries for most body regions and include anatomical drawings of the injured area, a description of common causes, identification clues, an explanation of symptoms, immediate treatment options, and guidelines for returning to action. This second edition also features new chapters explaining how and why injuries happen, as well as different types of injection therapies and when they may be most beneficial. You'll also learn how to prevent injuries from occurring in the first place with proper conditioning, body maintenance, and nutrition. With high-quality illustrations and a user-friendly format, Sports Injuries Guidebook will arm you with the expert guidance you need to understand injuries and get back in the game. CE exam available! For certified professionals, a companion continuing education exam can be completed after reading this book. Sports Injuries Guidebook, Second Edition Online CE Exam, may be purchased separately or as part of the Sports Injuries Guidebook, Second Edition With CE Exam, package that includes both the book and the exam. ...Show more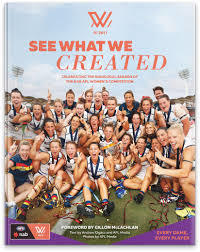 $34.95
AUD
Category: Sport
See What We Created is a celebration of what has been a remarkable and historic first AFL Women's season. See What We Created is a comprehensive review of the seven rounds of competition between the eight national teams, and an in-depth study of the first AFLW Grand Final. When Ikon Park was packed to t he brim with 24,568 fans-and thousands more turned away at the gate-for the first AFLW match between Collingwood and Carlton, AFL CEO Gillon McLachlan said the League was "overwhelmed" by the response, and the interest has continued to grow. The outstanding photos from the AFL's archives featured in See What We Created capture the week-by-week drama and action-the big marks, the bone-jarring bumps and the spectacular goals-and pay tribute to the new stars of AFL football. See What We Created also features all the major award winners: - 2017 NAB AFL Women's Rising Star - 2017 AFL Women's best and Fairest - 2017 AFL Women's Grand Final Best on Ground - 2017 AFL Women's Leading Goalkicker - 2017 AFL Women's All Australian Team With a foreword written by Gillon McLachlan, See What We Created is not only a memorial to this phenomenal inaugural AFLW season, but also keepsake for all fans of football. ...Show more
$29.99
AUD
Category: Sport
Retro Cricket is a celebration of the halcyon days of world cricket. From the retirementof Sir Don Bradman in 1948 to the Kerry Packer led cricket 'revolution' in 1977, thisbook allows the reader to fondly look back and enjoy rare images of bygone cricketingdays. At more than 300 pages and with more tha n 400 images, Retro Cricket is notjust a history book, it is a celebration of a great game. Retro Cricket is a book for allgenerations, not just those who watched the game during the heady days of the 1950s,1960s and 1970s. ...Show more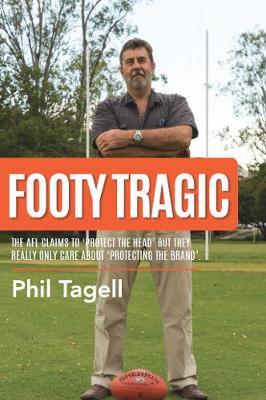 $32.95
AUD
Category: Sport
Phil Tagell is an ordinary footy fan and grass-roots volunteer who stood up for an injured player denied the aid of the stretcher when he was accidentally knocked unconscious in an under 18 practice game in early 2009. For his efforts, he was king-hit by the umpire who denied the player the use of the s tretcher. The umpire had quite a history of threatening and carrying out violence but his employers, AFL Queensland, denied all knowledge of his history, 'we knew nothing' was their defence and for 2 fractures of the skull, permanent disabilities, 8 months off work, and considerable pain and suffering, all Phil got was a bill for their legal fees. So much for 'protecting the head', their only priority was to protect their brand and deny all liability. Phil appealed to Andrew Demetriou, then CEO of the AFL and despite his plea for some consideration, he only got a threat of more legal fees and bankruptcy. His 1000s of hours as a club volunteer, support for indigenous players, his 3 sons' 800+ games and still going, his father's career in footy and his membership of 4 clubs at various levels meant nothing to Demetriou. Read his story from his earliest days as a Magpies' supporter in Melbourne to his significant contribution to the game in Queensland and you will be shocked that he has been treated so shabbily as he has. ...Show more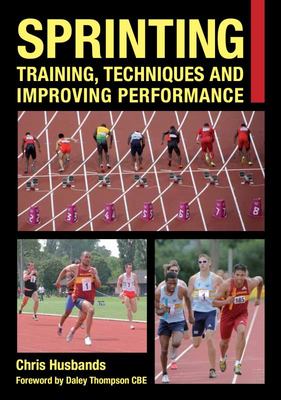 $49.99
AUD
Category: Sport | Series: Crowood Sports Guides
A huge amount of time, planning and preparation goes into creating a world-class sprinter. Sprinting - Training, Techniques and Improving Performance is an essential guide for all athletes at the beginning or development stages of their sprint careers who are committed to running faster. The book covers all sprint events from 60metres to 400 metres, as well as the hurdles and relay; principles of biomechanics, limiting factors and potential areas of capability; training and planning; prehab and avoiding injuries; practical nutritional advice and strength and conditioning. Whatever your level, this book provides valuable advice that will help you achieve your goal. Foreword by Daley Thompson CBE. Fully illustrated with 150 colour photographs. ...Show more
$19.99
AUD
Category: Sport
The Learn to Swim book is a superb how-to guide for parents and caregivers to teach their baby the basics of swimming and water familiarization in the lead up to, and in conjunction with, swimming lessons. Each chapter focuses on a new skill for the parent and baby to learn together in the bath or pool. The skills--illustrated by detailed photos, key learning points, and troubleshooting suggestions--are for beginner, intermediate, and advanced levels, catering to all stages of learning from those fearful of water to the most water-confident babies all over the world. This book can be adapted to bath time, pools, lakes, or beaches and shows what parents can do with their baby in a safe environment, paving the way for a strong swimming toddler. This book also addresses concerns new parents may have with a dedicated FAQ section that will also answer the age-old question: "Will my baby drink the water?" Finally, key safety information--including supervision, swim wear, floaties, pool fences, and a special chapter on babies with special needs--are all expertly addressed. ...Show more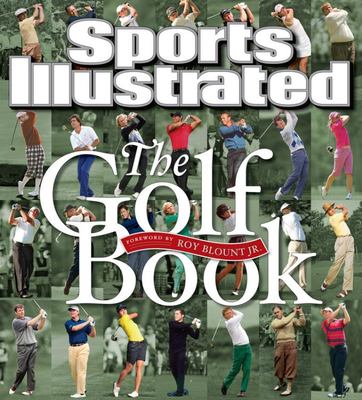 The Golf Book
by Sports Illustrated Editors; Roy Blount Jr. (Foreword by)
$19.99
AUD
$39.99
(50% off)
Category: Sport | Reading Level: General Adult
In a history spanning more than 500 years, a Scottish seaside pastime has become the passionate pursuit of 60 million players and 10 times as many fans worldwide. Along the way, golf has provided heroes, heroines and moments that live forever in the hearts of those who follow the sport. In its 296 stirr ing pages, THE GOLF BOOK offers a spectacular tribute to an old game that never runs short of surprises--a celebration of the grand, still-unfolding story of golf. ...Show more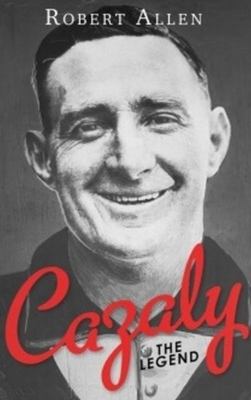 $49.95
AUD
Category: Sport
Up There Cazaly is a biography on one of the best known names in Australian Football.