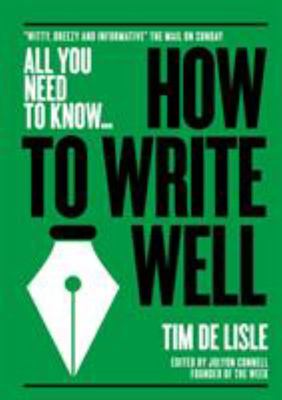 $19.99
AUD
Category: Writing | Series: All You Need to Know Ser.
Writing matters. We all do it, and we all admire it when it's done well. It doesn't just express us; it represents us. We write to connect with other people - to make them laugh, or cry, or think. We also write to work out what we think ourselves: there's nothing like it for concentrating the mind. So w hat's the secret of a stylish essay, or story, or email? How do you make your sentences sparkle? Dorothy Parker had a point when she said that writing "is the art of applying the ass to the seat," but in this slim volume, a leading editor who is also a pop critic and sportswriter shows you much fun you can have while sharpening your pen. Tim de Lisle's book is packed with good, simple advice: be clear, be concise, be vivid, be organised. In a few breezy chapters, he explains the secrets of good writing, and along the way he quotes dozens of great lines, from the plays of Shakespeare to the journalism of Caitlin Moran. "Writing," he says, "is like dancing, in that you can tell instantly if someone is good at it. But it's also like driving in that it can be learnt." Spend a couple of hours with this book and you'll learn things that will help you in years to come. ...Show more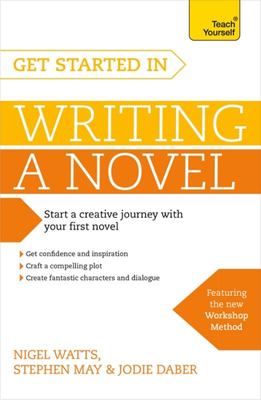 $23.99
AUD
Category: Writing
This new edition of an acclaimed guide to writing a novel helps you if you are just at the very beginning of your writing journey, showing you how to gain confidence and find inspiration. A classic book that has supported thousands of authors over the years, it contains a wealth of information on how to structure, craft and develop your writing, how to edit and redraft, and how to take the first steps towards publication. Each chapter contains a long and several shorter writing exercises, while key quotes, ideas and focus points will be clearly signposted and will summarise important concepts and advice. At the heart of each chapter is the 'Workshop'. The Workshop is a key exercise, in which you will gain a deeper insight into the craft of writing This new edition also includes an expanded section on self- and digital-publishing, to reflect recent advances in technology and practice. ...Show more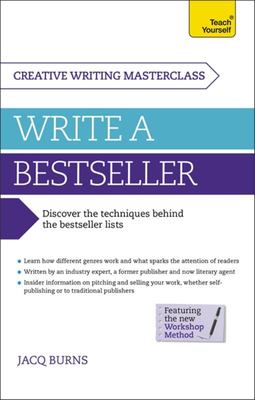 $27.99
AUD
Category: Writing | Series: Teach Yourself Creative Writing Ser.
There is no precise formula for writing a bestseller, but there are secrets, skills and techniques that will dramatically improve your odds of publishing a bestselling novel. Whatever your motivation - whether sick of rejections, getting ready to approach a publisher, or with an idea you think is unbeat able - you need to read this book before you do anything else. It gives you the key insights into what makes a bestseller and explains the trends and conventions of different genres, before helping you get a real handle on the writing (and revising) process. A third of the book is devoted to pitching and selling your novel both to traditional agents and as a self-published author, with incisive and cutting-edge insights into writing for Amazon and becoming an 'authorpreneur'. ...Show more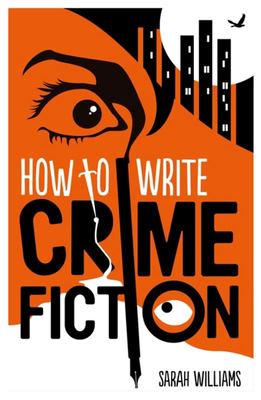 $25.99
AUD
Category: Writing
This book provides a comprehensive overview of all the different kinds of crime fiction, with examples from successful contemporary writers in each of the different genres, and clear explanations and exercises to help the beginning writer hone their craft, and discover the kind of crime fiction, the pl ots, the themes, the language, that work best for them. ...Show more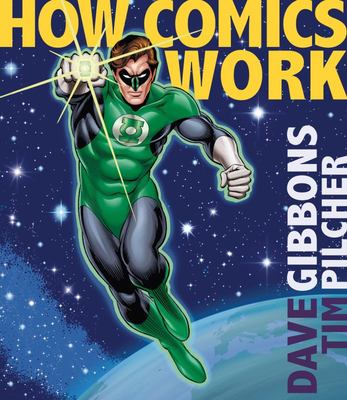 $29.99
AUD
Category: Writing
Learn how to make comics from one of the most prolific comics artists working today. How Comics Work is a masterclass taught by Britain's first Comics Laureate, Dave Gibbons. Packed full of rare and unpublished material from Gibbons' archive it reveals insider tips on how comics such as 2000 AD and Watc hmen were made. Written in collaboration with award-winning writer and editor Tim Pilcher, the book is ordered sequentially and takes the reader through each stage of the comic's creation process starting with scriptwriting, moving through character and superhero design, lettering and colouring and finally on to covers and logo design. Each chapter ends with a spotlight on Gibbons' artistic and creative heroes such as Wally Wood and Chip Kidd. Replete with real-life examples of Gibbons' original art, this insightful course provides a unique, behind-the-scenes perspective on the creative process. Dipping into Gibbons' extensive archive, scans of original artwork, sketches and rarely seen workings illustrate Gibbons' creative process. Learn about character design from the preparatory sketches of Star-Lord and Dan Dare; understand the stages of layout and page planning via the initial designs of Give Me Liberty; discover Gibbons' handy tips for lettering using extracts fromThe Originals; and find out the secrets of successful writing with sample scripts from Superman vs. Batman: The World's Finest and The Green Lantern Corps. ...Show more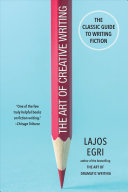 $25.99
AUD
Category: Writing
Thousands of books have been written on the subject of writing and how to do it better. Among them are a few select classics that reveal the essential elements of good storytelling. The Art of Creative Writing is such a classic. As in the bestselling The Art of Dramatic Writing, still considered one of the most essential books on playwriting more than 75 years after publication, the author outlines in detail his highly acclaimed Egri Method of Creative Writing and shows how to apply it to all fiction formats-novels, short stories, and screenplays. Grounded in Egri's assertion that "Every type of creative writing depends upon the credibility of a character," here is concise, clear advice on the most important element of good writing- characterization. Step by step, Egri shows writers how to probe the secrets of human motivation to create flesh-and-blood characters who create suspense and conflict, and who grow emotionally under stress and strain. As practical as it is inspiring, The Art of Creative Writing remains a timeless, illuminating guide that teaches every writer, and aspiring writer, how to create works that are both compelling and enduring. ...Show more
$34.99
AUD
Category: Writing
Numerous studies show that journal writing is a fantastic resource that can significantly impact your life, but few people know how to go about it effectively in order to gain lasting positive results. The Journal Writer's Companion aims to change this. Designed to be a clear, practical guide to using j ournal writing to help you succeed in any area of life and work, it is also a comprehensive reference source to all of the different types of journaling techniques, from gratitude journals to bullet journals, legacy journals to art journals. An experienced psychotherapist and writing coach, Alyss Thomas explains how these various approaches to journaling can be adapted and combined in innovative ways to create a unique, personalized method that works for your life and your goals. You do not need to use any other journaling books or use any pre-printed journals. Instead, you can use any blank notebook, or set up your journal on a computer or online, using the guidance contained here on how to structure it to specifically meet your needs. The result is the only guide you'll ever need to achieve personal and professional success the journaling way ...Show more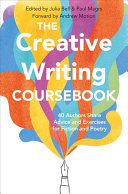 $39.99
AUD
Category: Writing
The success and popularity of creative writing courses at universities across the country belies the myth that writing can't be taught. The Creative Writing Coursebook, edited by Julia Bell and Paul Magrs, takes aspiring writers through three stages of essential practice: 'Gathering' - getting started, learning how to keep notes, making observations and using memory; 'Shaping' - looking at structure, point of view, character and setting; and 'Finishing' - being your own critic, joining workshops and finding publishers.Fully updated and including a foreword by Marina Warner and contributions from forty-five authors such as Kit de Waal and Amy Liptrot, this is the perfect book for people who are just starting to write as well as for those who want some help honing work already completed. Filled with a wealth of exercises and activities, it will inspire budding writers to develop and hone their skills. Whether writing for publication, in a group or just for pleasure this comprehensive guide is for anyone who is ready to put pen to paper. ...Show more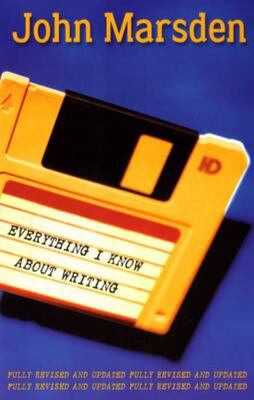 $18.95
AUD
Category: Writing
The ultimate "get off your bum and do it" book, Everything I Know About Writing will motivate anyone to write. It's a lively funny guide to writing, as readable as a novel, but packed front to back with ideas and insights. And this new edition has one other great feature: 600 extraordinary topics, guara nteed to have you or your students writing before you know it. John Marsden is not just one of Australia's most successful writers of all time; he's also one of our best teachers of writing. Everything I Know About Writing is the most painless way into writing - ever. ...Show more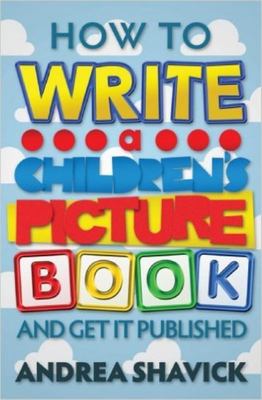 $27.99
AUD
Category: Writing
What do picture book publishers really want? This entertaining and practical book has all the answers, including: - What to write about - and how to write it - How to present your work professionally - How to persuade your chosen publisher to accept your book for publication. It covers virtually everyt hing you need to know about the international picture book market and selling your work to agents and publishers. Andrea Shavick's book also answers the vexing questions of which publishers to approach, whether you need an agent, what to do about the illustrations, how to protect your copyright, and even how much money you can make. It additionally features: - Original picture book text - to help you format your own manuscripts professionally - An easy-to-use picture book layout plan - Title sheets and covering letters to use when submitting manuscripts - which are of proven success Andrea's unique Plot Planner for designing, lengthening, shortening or just tweaking your stories. ...Show more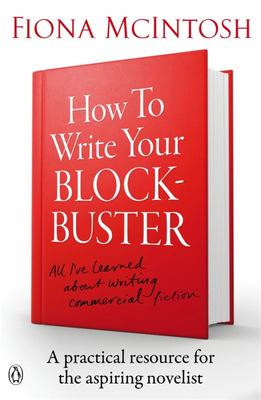 $24.99
AUD
Category: Writing
To write is a verb. That's an action word. No more procrastination. Almost everybody thinks they have a book in them or dreams of seeing their name on a front cover, but not everyone knows how to go about it. Sharing all she's learned so far, Fiona McIntosh, one of Australia's most successful commercial authors, shows you how to get started and, even more importantly, how to finish. In this practical and lively handbook McIntosh guides you through the stages of writing a novel, from establishing good working habits all the way through to submitting your draft to a suitable publisher. Chock-full of insider's advice on what makes a bestselling general fiction author, this invaluable resource will equip the newcomer to novel writing with the tools to finish your first draft within a year. If you have a tough hide and a philosophical attitude - as well as a damn strong work ethic - you can make writing fiction your career. 'This rare good book on how to set about writing a popular novel is compulsory reading. Fiona McIntosh is top of the pops.' Bryce Courtenay, at his final Masterclass ' McIntosh's claims are bold but never overoptimistic.' The Saturday Age 'McIntosh's examples and the exercises she sets in this interesting insight into gaining a foothold in commercial fiction are an eye-opener. And she is more than qualified to take on the role of mentor.' Gold Coast Bulletin ...Show more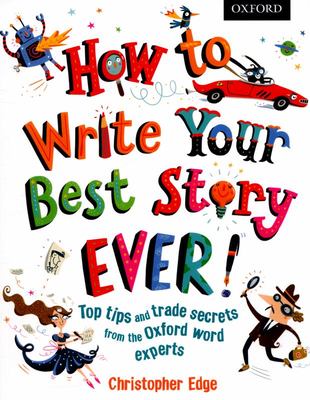 $26.95
AUD
Category: Writing | Series: UK Bestselling Dictionaries Ser.
This is a humorous and authoritative book that will awaken the author in every child, unlocking their story ideas and giving them hints and tips to create their own stories. For children aged 13 and under, this book is written in a fun, engaging, and inspirational style that will help all readers to see themselves as writers and help them to achieve their creative writing goals. It is ideal for home and schools, primary and lower secondary. The book is authoritative, linked to curriculum requirements, but not intimidating. From how to write for your audience or for a specific purpose, how to overcome writer's block and how to write in different genres, to what words to use to best effect, this book gives children the tools they need to make writing an enjoyable experience. It is filled with tips on how to use wonderful and weird words, invent new words, and write powerful sentences using metaphors, similes, and idioms. Children will soon be creating stories that will stay with their writers and readers forever. ...Show more