$19.99
AUD
Category: Activities
This 71 piece puzzle set includes 24puzzles for matching common rhymingwords. Supports the development ofphonemic awareness. The rhyming part of the word has been highlighted to support learning. Unique puzzle cut ensures the correct answer and lets students selfcorrect.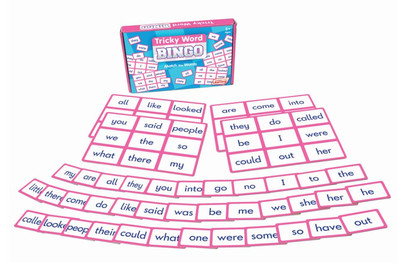 $19.99
AUD
Category: Activities
A fun bingo game to learn tricky words.Tricky words are words that can not besounded out phonetically and need to be learned by off by heart. Includes 4 game boards and 36 cards. Be the first to match all the tricky words on your game board to win the game!
Items per page:
1 - 4 of 4