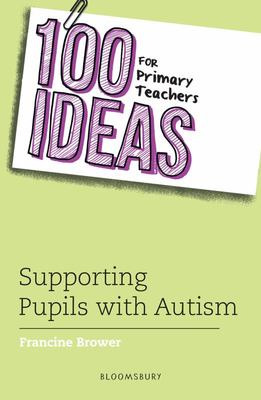 $27.99
AUD
Category: Teacher Reference | Series: 100 Ideas for Teachers Ser.
100 Ideas for Primary Teachers: Supporting Pupils with Autism is an essential resource filled with tried-and-tested ideas to best support the learning and development of pupils on the autism spectrum, in both mainstream and special schools. The reported incidence of autism has risen dramatically in rece nt decades and the agenda for 'inclusion' has necessitated a greater understanding of autism in primary schools. However, already stretched school budgets mean that staff are often unable to access courses for further training in this area. Francine Brower uses her extensive experience and expertise to present 100 practical ideas to enhance learning and development by focusing on the needs of the individual pupil. This dip-in-and-out book offers ways to enable teachers to better understand autism and how they can create a more supportive learning environment. There are also strategies to help children develop their communication and social skills, and become more confident and independent as individuals. ...Show more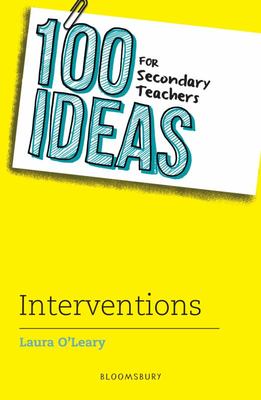 $27.99
AUD
Category: Teacher Reference | Series: 100 Ideas for Teachers Ser.
100 Ideas for Secondary Teachers: Interventions focuses on low-effort, high-impact interventions that can be used at Key Stages 3 to 5. It includes tips for improving academic performance, ways of raising standards of teaching and learning, and plans for promoting a rich culture for learning and high ex pectations. This dip-in-and-out guide also uses research findings from the Sutton Trust-EEF Teaching and Learning Toolkit to share a wide range of practical and manageable solutions to improve interventions in the classroom.As a teacher you are pushed every year to improve the results of your learners but no one ever really tells you how to do it! Regrettably, there are no quick fixes or silver bullets to unlocking the potential of students and this can be challenging at the best of times. However, assistant headteacher Laura O'Leary presents 100 ideas, techniques and activities for effective interventions that can be used throughout the school year to raise attainment and improve the progress of every student. This invaluable resource focuses on specific areas for intervention including common barriers to achievement, such as behaviour, attendance and organisational skills, supporting key cohorts (pupil premium and students with SEND and EAL), and literacy and numeracy skills. There are even ideas for ensuring that students are revision and exam ready. 100 Ideas for Secondary Teachers: Interventions is ideal for all secondary teachers, leaders, SENCOs and teaching assistants who wish to plan effective interventions that will enable young people to succeed. ...Show more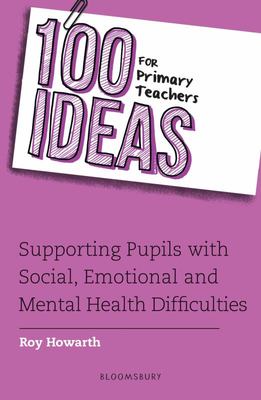 $27.99
AUD
Category: Teacher Reference | Series: 100 Ideas for Teachers Ser.
Research has found that any one class might contain two to six children with profound social, emotional and behavioural difficulties. Without effective intervention and response, this can have a profound impact on the progress of these children, as well as the delivery of the curriculum to all pupils. R oy Howarth uses his extensive experience and expertise in this field to present practical solutions for supporting pupils with social, emotional and mental health difficulties, as well as alleviating pressures on whole-class teaching and management.Suitable for all mainstream and specialist teachers, 100 Ideas for Primary Teachers: Supporting Pupils with Social, Emotional and Mental Health Difficulties considers techniques for observation, intervention and differentiation, as well as preventing and dealing with significant difficulties. This fully updated edition will help teachers ensure all pupils can participate fully in lessons, learn more constructively and make better progress. ...Show more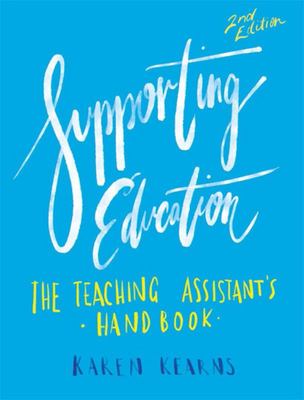 $94.95
AUD
Category: Teacher Reference | Series: 2nd Edition
This resource provides teaching assistants with an overview of child development and how children learn, as well an introduction to the key learning areas for primary school students. Links to a wide range of online resources are included as well as strategies for working with students and teachers.   ...Show more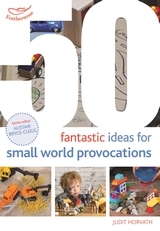 $19.99
AUD
Category: Play | Series: 50 Fantastic Ideas
Small world play offers a wide range of learning opportunities for young children. Acting out narrative and ideas through the manipulation of small or miniature equipment, tools, toys and objects helps children to respond to their environment. Play becomes representative of real-life situations and is a medium through which children can explore their own feelings about these events and experiences in a safe and productive way. The frequent inclusion of sensory elements in this play also deepens experiences. Small world play is rich in possibilities for specific, thematic, learning, such as gathering information about spaces, positions, colours and cultures. Small world play is entertaining, challenging, motivating and allows children to use their imaginations and decide on their own play choices. Many practitioners find it challenging to continually renew the play environment, but this book suggests ideas for how to ensure a meaningful play content that replicates environments or scenarios that children can connect to, using a large variety of resources from natural materials to specific props. Presented in the accessible, practical and flexible 50 Fantastics format, Judit Horvath's book is a compendium of ideas that will ensure you get the most out of small world play in your setting, without over stimulating and distracting the children involved. ...Show more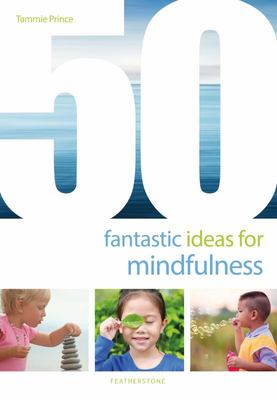 $19.99
AUD
Category: Early Years Resources | Series: 50 Fantastic Ideas
Introducing mindfulness in Early Years settings equips young children with life-long skills that develop as they mature. 50 Fantastic Ideas for Mindfulness features a range of activities that enable children to build awareness of their emotions, focus on the present and empathise more easily with others .From ideas to manage distractions to games for independence, this collection of ideas includes colourful photographs and easy-to-follow instructions, making it a fantastic resources to bring mindfulness into the Early Years. ...Show more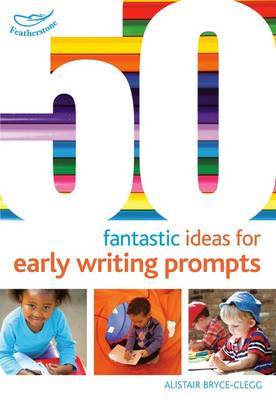 $19.99
AUD
Category: Language | Series: 50 Fantastic Ideas
If children are not interested or motivated by what they have been asked to write about, you can be sure that any writing you do get will be rushed, short and a bit half-hearted. In 50 Fantastic Ideas for Early Writing Prompts, Alistair Bryce-Clegg offers a collection of all of his favourite ideas and i nspirations that have motivated the children he works with to pick up their pencils and get scribbling ...Show more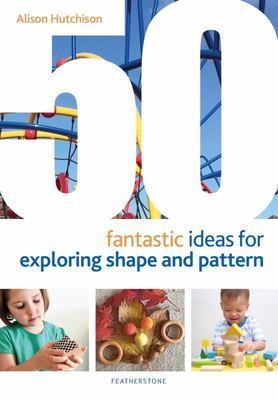 $21.99
AUD
Category: Early Years Resources | Series: 50 Fantastic Ideas Ser.
50 Fantastic Ideas for Exploring Shape and Pattern features activities and games filled with rich contexts for learning and discussion, as well as fun opportunities for consolidation and problem-solving.Alison Hutchison draws on her wealth of experience to present ideas in line with the Early Learning G oals for investigating shape and pattern in the world around us. She focuses on helping young children to make connections and develop language, knowledge and understanding of shape and pattern. Whether children build with fabric blocks to create patterns or explore symmetry while playing with natural materials, the easy-to-prepare activities in this book facilitate engaging learning opportunities for children's ideas and interests to be explored. ...Show more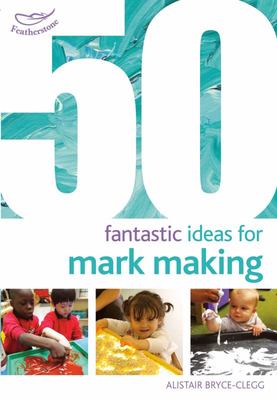 $19.99
AUD
Category: Play | Series: 50 Fantastic Ideas Ser.
Children are naturally drawn to making marks. Long before they pick up a pencil or a paintbrush, they will experiment with making marks using hands, fingers, feet etc. as well as various found objects that they come across in day-to-day life. For children to become really confident and secure mark maker s we need to provide them with lots of different opportunities with a variety of exciting mark making resources in many different contexts. Alistair Bryce-Clegg has collected together a whole host of ideas for different mark making utensils, as well as exploring numerous substances and surfaces that children can make marks on. Some of the ideas will support children to create their own 'masterpieces' while others will encourage them to make marks with other children in a group. As with all Alistair's ideas, 'engaging children' comes top of his list as when children are engaged they make the biggest steps forward on the road to writing and have the most fun! ...Show more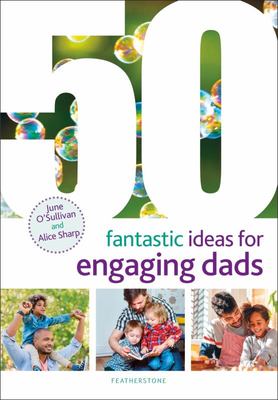 $19.99
AUD
Category: At Home | Series: 50 Fantastic Ideas Ser.
Children benefit from the sensitive and supportive engagement of both their parents from the earliest of ages, but involving dads can be challenging. This book is designed to provide simple and accessible activities for practitioners looking to engage dads. Both June and Alice work with dads on a daily basis, helping them to understand their contribution to their children's development and longer term educational success. Realising how they can add to what the mums or other carers do in a different but complementary way, and how simple activities can enrich their children's lives, helps strengthen the bond between father and child. Each simple but effective idea in this book has been developed and written with the intention of promoting child and family well being, helping both children and families grow together. ...Show more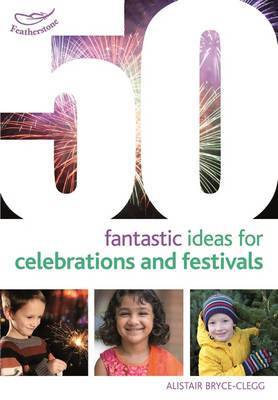 $19.99
AUD
Category: Themes | Series: 50 Fantastic Ideas Ser.
Important dates and occasions are often marked with a variety of celebrations and festivals. These occasions are also important markers for children in the passing of time and repeated experience. In Early Years education the best time to talk about a celebration or festival is often after it has occurr ed rather than before it happens. This is because many young children don't have a strong memory or understanding of something that occurred a year ago. So the closer they are to the experience, the richer their learning can be.In this colourful new book by Alistair Bryce-Clegg there are activities that cover: ChristmasDiwaliEasterHanukkahChinese New YearHalloweenBonfire NightEach activity encourages the children to learn about a particular celebration or festival and also to acquire new skills or techniques. Each of these skills and techniques can be taught on their own, or linked to other activity ideas that you (or the children) might have. The list of celebrations and festivals that are covered is by no means exhaustive, but the activities are flexible enough to allow practitioners to keep their core content and apply a different theme.They are limited only by your imagination... ...Show more