$5.00
AUD
$14.99
(66% off)
Category: Children's Classics
The Magic Pudding - Being the Adventures of Bunyip Bluegum and his friends Bill Barnacle and Sam Sawnoff by Norman Lindsay. The Magic Pudding: Being The Adventures of Bunyip Bluegum and his friends Bill Barnacle and Sam Sawnoff is an Australian children's book written and illustrated by Norman Lindsay. It is a comic fantasy, and a classic of Australian children's literature. The story is set in Australia with humans mixing with anthropomorphic animals. It tells of a magic pudding which, no matter how often it is eaten, always reforms in order to be eaten again. It is owned by three companions who must defend it against Pudding Thieves who want it for themselves. The book is divided into four "slices" instead of chapters. There are many short songs interspersed throughout the text, varying from stories told in rhyme to descriptions of a character's mood or behaviour, and verses of an ongoing sea song. ...Show more
$5.00
AUD
$14.99
(66% off)
Category: Children's Classics
A Little Bush Maid by Mary Grant Bruce is a rare manuscript, the original residing in some of the great libraries of the world. This book is a reproduction of that original, typed out and formatted to perfection, allowing new generations to enjoy the work. Publishers of the Valley's mission is to bring long out of print manuscripts back to life. ...Show more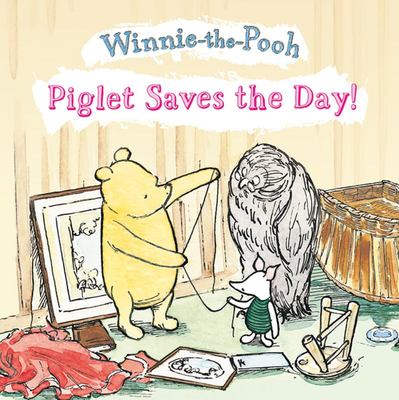 $9.99
AUD
Category: Children's Classics | Series: Winnie-The-Pooh
When Owl's house is blown down in Blusterous conditions, it's up to Piglet to save the day and rescue his best friends Pooh and Owl.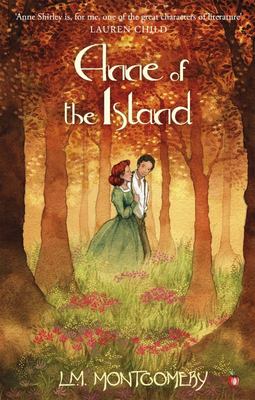 $5.00
AUD
$16.99
(70% off)
Category: Children's Classics | Series: Anne Shirley | Reading Level: Children's - Grade 4-6, Age 9-11
Anne leaves childhood behind as she moves from Green Gables to attend Richmond College. Her new life brings both adventures and tragedy, as well as new friends, including the handsome Roy Gardner. But her childhood friend Gilbert Blythe is also in Redmond, and his feelings for Anne turn from friendship to love... But what does Anne want for her future? ...Show more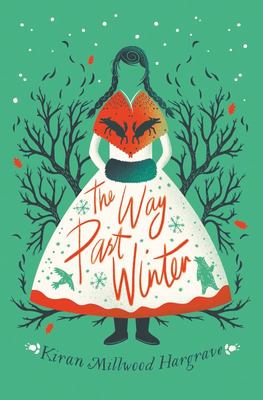 $16.99
AUD
Category: Children's Classics
From the bestselling author of THE GIRL OF INK & STARS comes a paperback edition of this gorgeous wintry folk tale for young and old alike - an exciting adventure to the frozen north, perfect for fans of Philip Pullman. 'This gorgeous story of bravery, sisterhood, goodbyes and beginnings is a must f or everyone.'JESSIE BURTON 'The Way Past Winter is a masterclass in exquisite storytelling.'CATHERINEDOYLE 'Gorgeous, heartfelt and incredibly exciting. Her best yet, and that's saying something.'ROBIN STEVENS Mila and her sisters live with their brother Oskar in a small forest cabin in the snow. One night, a fur-clad stranger arrives seeking shelter for himself and his men. But by the next morning, they've gone - taking Oskar with them. Fearful for his safety, Mila and her sisters set out to bring Oskar back - even it means going north, crossing frozen wild-lands to find a way past an eternal winter. ...Show more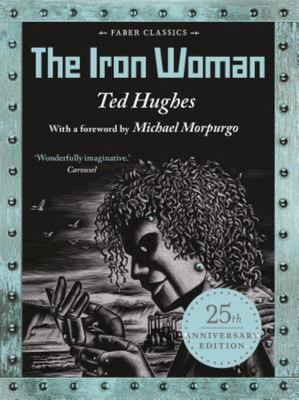 $12.99
AUD
Category: Children's Classics
Mankind for has polluted the seas, lakes and rivers. The Iron Woman has come to take revenge.Lucy understands the Iron Woman's rage and she too wants to save the water creatures from their painful deaths. But she also wants to save her town from total destruction.She needs help. Who better to call on bu t Hogarth and the Iron Man . . .? A sequel and companion volume to Ted Hughes' The Iron Man, this new, child-friendly setting will be treasured by a new generation of readers. ...Show more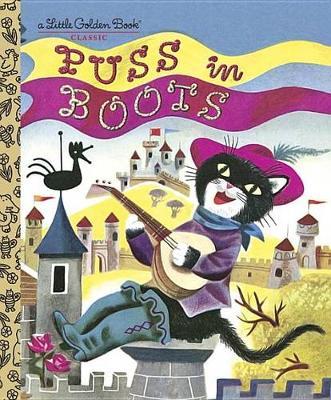 $4.99
AUD
Category: Children's Classics | Series: Little Golden Book
Puss in Boots is a clever cat who won't settle for having a poor master. So he dupes a wicked giant out of his grand castle, claims the surrounding land as his master Caraba's, and charms the king, who lets his daughter marry Caraba. And Puss in Boots lives happily ever after!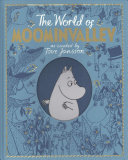 The Moomins: The World of Moominvalley
by Philip Ardagh; Frank Cottrell Boyce; Tove Jansson (Illustrator); Macmillan Children's Books Staff
$54.99
AUD
Category: Children's Classics | Series: Moomin Ser.
'It's the most wonderful valley in the world.' - MoomintrollStep into the magical world of Moominvalley with this beautiful and unique book; a fun, fascinating and unprecedented look at the wonderful world of the Moomins and their creator, Tove Jansson.Filled with illustrated maps and family trees, fact s about Moomintroll behaviour and habits, this book contains all you could wish to know about the beloved characters from the original Moomin stories and the world in which they live. Find out all about Moomintroll's adventures, Moominmamma's handbag and Moominpappa's diary and meet the extended Moomin family including Snork Maiden, Snufkin, Sniff and Little My.This book also takes you behind the studio door of the uniquely talented, Tove Jansson. Featuring original Moomin drawings, colour studies and stunning character sketches as well as family photographs and Tove's childhood drawings.Written by award-winning children's author Philip Ardagh with contributions from best-selling children's author, screenwriter and Moomin devotee, Frank Cottrell Boyce, The Moomins: The World of Moominvalley is a highly illustrated, beautifully designed gift book for all Moomin fans to treasure. ...Show more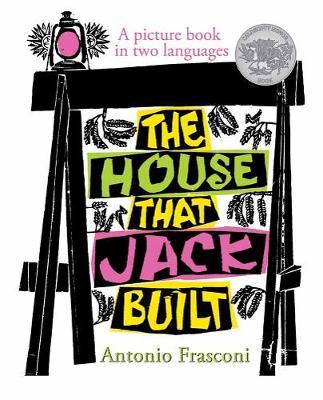 $27.99
AUD
Category: Children's Classics
Generations of children have delighted in the nursery rhyme about Jack and his house. Starting with the familiar refrain "This is the house that Jack built. This is the malt that lay in the house that Jack built," the age-old chant expands to include the maiden all forlorn, the cow with the crumpled hor n, and other distinctive characters. This Caldecott Honor-winning picture book offers an additional attraction to the traditional tale: all of the verses appear in French as well as English. From the opening, "Voici la maison que Jacques a batie. Voici le malt que se trouvait dans la maison que Jacques a batie," to the grand conclusion, the repetition of catchy rhymes provides effortless reinforcement of French words and phrases. Brilliantly colored woodcut illustrations by renowned artist Antonio Frasconi add an ageless beauty to this keepsake edition. [back flap copy] Antonio Frasconi (1919-2013) was an artist of international fame whose work is represented in leading art museums around the world, including New York City's Metropolitan Museum of Art and Museum of Modern Art as well as the National Gallery of Art in Washington, D.C. The Uruguayan-American artist was raised in a bilingual setting, which fostered his belief that children should be made aware of other languages early in life and led to his use of multiple languages in his award-winning picture books. ...Show more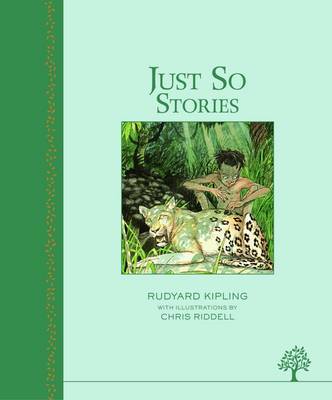 $9.99
AUD
Category: Children's Classics | Series: Heritage Classics
Hear and attend and listen; for this befell and be happened and became and was: O my Best Beloved, when the tame animals were wild...Have you ever wondered how the Leopard got his spots? How the Rhinosaurus got his skin? Or how the Alphabet was made? This witty and wonderful collection of Just So Storie s embarks upon a fanciful voyage to unearth the answers to these very questions, and more. The Just So Stories have long been regarded as a true classic of children's literature. This Heritage edition is published with Rudyard Kipling's original 1902 drawings, and colour illustrations by Chris Riddell. "Just So Stories was the first book I ever truly loved". (Michael Morpurgo). ...Show more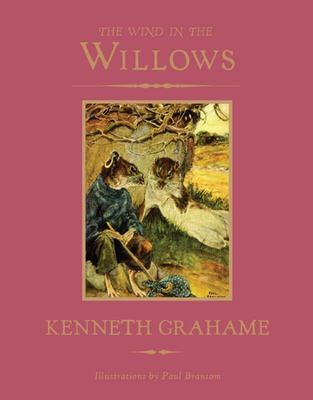 $16.99
AUD
Category: Children's Classics
Follow the charming adventures of Mole, Mr. Toad, Ratty, and Badger in The Wind in the Willows. Originally published in 1908, the classic children's tale The Wind in the Willows tells the stories of four animals and their adventures together. It is celebrated for its sense of camaraderie, morality, and mysticism. With illustrations by Paul Bransom, this beautiful, vibrant clothbound hardcover is unabridged and makes a great addition to every child's library. The Knickerbocker Classics bring together the essential works of classic authors from around the world in stunning editions to be collected and enjoyed. ...Show more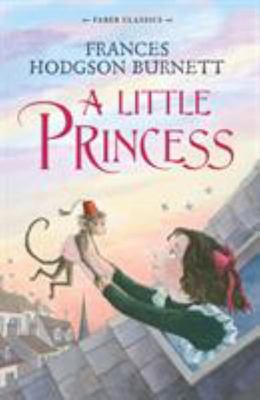 $14.99
AUD
Category: Children's Classics
When Sara Crewe is first sent to Miss Minchin's boarding school, she is treated like a princess but then her father dies and leaves her orphaned and penniless. She becomes a servant at the school fighting against the scorn of her once equals. Her generous nature and fantastical stories make her many fri ends but it is not until a new neighbour moves in next door that she has a chance for real happiness.A beautiful classic that has captured the hearts of generations. ...Show more