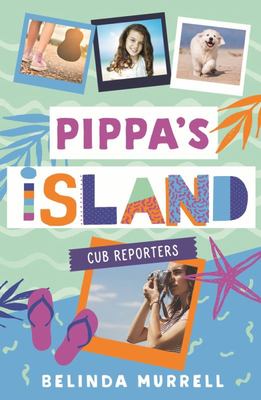 $14.99
AUD
Category: Children's Fiction | Series: Pippa's Island Ser.
Pippa is settling in to her island home - she's even learning to surf. School is abuzz when Mrs Neill announces the launch of a new student newspaper. But how will Pippa, Meg, Charlie and Cici decide what to write about when the four friends have such different interests? A fashion photo shoot could be fun - if it weren't for bad weather, a naughty puppy and other disasters. Just when things couldn't get any worse, the cub reporters get a news scoop that could bring the whole town together at the Beach Shack Cafe. Cupcakes for everyone! Whose story will make the front page? ...Show more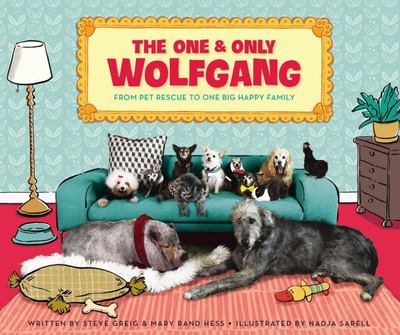 $34.99
AUD
Category: Children's Fiction
From Instagram sensation Steve Greig and New York Times bestselling author Mary Rand Hess comes this humorous, heartwarming story about Greig's real-life menagerie of senior rescue animals that affirms, in a family, everyone belongs. What makes a family? Is it sharing favorite foods, cuddling up for snu ggle time, loving each other no matter what you look like in the morning? For Steve Greig's oddly wonderful, real-life family of senior dogs, chickens, rabbits, and a pig named Bikini, family is all those things and then some! And this lovable bunch is now starring in their very first children's book that showcases the importance of family. Meet the Wolfgang, a loveable bunch of animals belonging to Steve and each other. Greig looked for the most "unadoptable" animals and gave them a home ... his home! Strange and unique, The One and Only Wolfgang will remind readers that no matter how old or how odd, everyone has a place where they belong. The One and Only Wolfgang: Is written by Instagram sensation Steve Greig, Wolfgang2242, with close to 800,000 fans and growing Is co-authored with New York Times bestselling author Mary Rand Hess Features unique, whimsical art from Nadja Sarell combined with comical photographs of the Wolfgang Like Steve Greig's Wolfgang2242 Instagram account, features themes of love, friendship, and family X ...Show more
$9.99
AUD
Category: Children's Fiction | Series: The Besties
From the author and illustrator of the popular Sporty Kids books comes an exciting new beginner-reader series that celebrates the everyday adventures – at school, at home, in the backyard, even in the living room! A funny, sweet series about kids being kids, where imagination and play rule! Oliver an d Ruby have been besties forever . . . Oliver is trying to record Ruby's awesome trampoline flips in slow-mo, but he captures something else too. Cutie Pie, the cat from next door, is pouncing on a bird's nest! The baby bird is too young to fly. Will the besties be the best bird-parents ever? ...Show more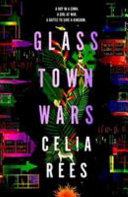 $16.99
AUD
Category: Children's Fiction
The thrilling adventure story based on the writings of the Brontë children, by the bestselling author of Witch Child When Tom is in a coma, his friend Milo decides that he can be a guinea pig for a new gaming device - a device that will take him to a troubled world where he meets the the warrior-like A ugusta who is fighting to save her kingdom from takeover by her rival. With Tom at her side, she finds extra courage. Slowly but surely, Tom starts to leave his life in London behind as the two of them become ever more embroiled in a world of chaos and tension that encompasses the past, the present and the future. But life in London won't let Tom go so easily. His friends and family gather around him to try and bring him back - as does a girl from school he barely knows, who comes each day to his bedside to read to him from her favourite book, Wuthering Heights. In this wonderful speculative fiction Celia Rees has created a meta-fictional world that will delight readers. This epic story, with Rees's trademark strong female character and romance at its heart, is a compelling action-driven adventure with delightful twists and turns that thrill and surprise right up to the last page. ...Show more
The Best of Iggy
by Annie Barrows; Sam Ricks (Illustrator)
$22.99
AUD
Category: Children's Fiction | Series: Iggy Ser.
Meet Iggy Frangi. He's not a bad kid, he's really not. Okay, so he's done a few (a few is anything up to 100) bad things. And okay, he's not very sorry about most of them. People make a big deal about nothing. What's a little pancake here and there? Is that something to get mad about? Iggy doesn't think so. No one got hurt, so there's no problem. No one got hurt except for that one time, that one time when the Best Idea Ever turned into the Worst Idea of All Time. Iggy is sorry he did it. He is really, really, really sorry. "For what?" you might ask. "What did he do?" Well, you'll have to read the book to find out.     ...Show more
$14.99
AUD
Category: Children's Fiction | Series: Pippa's Island Ser.
Pippa has just arrived at a new school, in a new town, and even living on a gorgeous island isn't cheering her up. Her arrival causes ripples at Kira Island Primary School - but Pippa soon starts to make friends with eco-warrior Meg, boho-chick Charlie, and fashionista and cupcake baker Cici. Pippa's m um plans to buy a rustic old boatshed and start a bookshop cafe, and Pippa worries they'll lose all their money in this madcap venture - until her new friends come to the rescue to help get the grand opening back on track. Will Kira Island ever feel like home? ...Show more