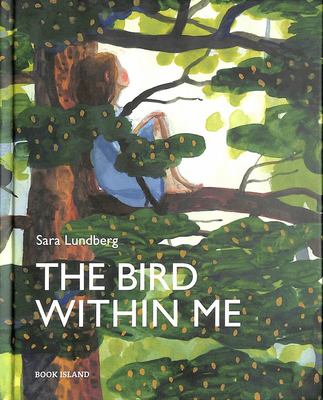 $24.99
AUD
Category: Picture Books
Berta is a young girl with an artistic soul growing up on a farm in the Swedish countryside at the beginning of the 20th century. Her father doesn't understand her and her mother is dying. But Berta longs to be an artist and can't stay on the farm forever.Based on the life of Swedish artist Berta Hansso n, this is the story of a young woman with the bravery to live her own truth and follow her own path, despite the protests of her father and society at the time.A universal story of longing and imagination, the perfect refrain for a young rebel.AWARDS FOR THE SWEDISH EDITIONWinner of the August Prize 2017The Snowball Award (Sweden): Best Swedish picture book of the year (2017)White Ravens Award: White Raven 2018 / Internationale Jugendbibliothek, MünchenWinner of Svensk Bokkonst 2017 (Swedish Book Design 2017) ...Show more
$29.99
AUD
Category: Picture Books
This bilingual color concept book celebrates a rainbow of traditional objects seen during the Chinese New Year. H ng is the color of explosive firecrackers! Jīn is the hue of lucky coins. Zŏng is the shade of sweet peanut puffs. Welcome to the festivities of the Chinese New Year, where symbolic gifts, f oods, and objects come together in a celebration of beautiful colors. This vibrant, simple, and highly graphic bilingual book is the perfect introduction to Chinese and English words for colors as it honors one of the biggest holidays around the world. Includes informative back matter. ...Show more
$24.99
AUD
Category: Picture Books
What happens at midnight?The Midnight City promises a truly magical adventure for curious children who are awake past their bedtime.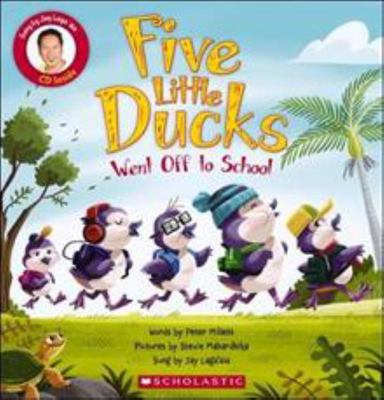 $17.99
AUD
Category: Picture Books
Five little ducks went off to school, over the splishy-splashy pool, and one little duck with a schoolbag on her back, she led the others with a QUACK, QUACK, QUACK! Its back to school with a QUACK, QUACK, QUACK! An adorable new picture book and sing-along set for the back-to-school season. Five little ducks need to get to classbut oops, what have they each forgotten? ...Show more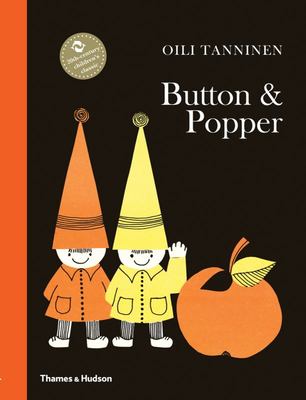 $21.99
AUD
Category: Picture Books
This classic reissue ofa Finnish fairy tale firstpublished in 1964 tellsthe story of twin pixiebrothers who find theirfamily a new home. Button and Popper tells the story of a family of pixies--mother, father, and twelve children--who live in an apple tree. They enjoy its warmth and shelter, eating appl e pie all spring and summer long. But when fall comes, the leaves begin to drop and the apple tree becomes a cold and wet place to live. Twin brothers Button and Popper decide to find their family a new home, but when they trek into the city and start inquiring about an apartment with room for twelve children and their parents, people laugh in their faces or politely excuse themselves. Luck strikes when, through a most fortunate mix-up at the market, the pixies find themselves in the home of Professor Pilli. When he hears their story, he invites them to look after his house while he's away at the South Pole. When the rest of their pixie family finds out the good news, everyone is relieved and happy again. First published in 1964, Button and Popper was written and illustrated by Oili Tanninen, one of Finland's most celebrated illustrators and authors. Bold, on-trend, midcentury illustrations support this new translation of a classic Finnish story that's quirky and charming in equal measure. ...Show more
$27.99
AUD
Category: Philosophical Picture Books
What is justice? What is freedom? What is bias? ... And who gets to have big ideas?  Studies show that children ask caregivers 300 questions a day during meals, trips to the market, and before bedtime. This book teaches children to think critically and discuss ideas in a world that needs bright young t hinkers. Jamia Wilson expertly explores the difficult questions kids may ask by relating them to real-life examples and introducing a diverse range of thinkers and luminaries. Drawing on influences from ancient Greeks right up to modern-day American writers, the idea of philosophy - and who gets to have big ideas - is reimagined.  Choose a question or page to explore and discuss at a time. Relate to the real-life experiences, explore big ideas from a range of thinkers, and decide where you stand on the issue at hand. For example, try to recall your earliest memory. Can you remember a lot or a little? Do memories make us who we are? Or do we pick and choose them to suit who we are? This is a multi-layered book to be explored again and again.  Extra info in the book includes a manifesto for talking about difficult topics and managing disagreements, a glossary of terms, a timeline of key thinkers, and an index of themes.  Chapters are organised into five sections: Identity, Life, Truth, Culture, and Creativity. Questions include: Who am I?  What is race? What is gender? What happens when we die? What is right and wrong? What is bias? What is freedom? What is justice? What is memory? A mind-expanding book to challenge young thinkers, which reimagines philosophy for ages 9 and up.    ...Show more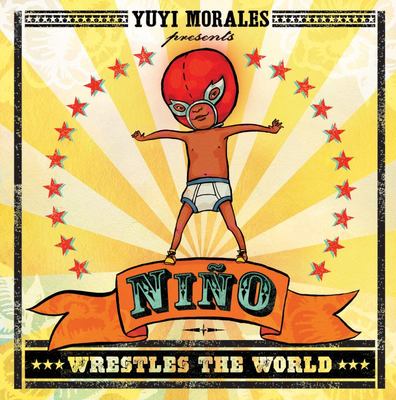 $5.00
AUD
$32.99
(84% off)
Category: Picture Books
Se oras y Se ores, put your hands together for the fantastic, spectacular, one of a kind . . . Ni o Fwap Slish Bloop Krunch He takes down his competition in a single move No opponent is too big a challenge for the cunning skills of Ni o--popsicle eater, toy lover, somersault expert, and world champion lucha libre competitor A Neal Porter Book ...Show more
Izzy and Frank (HB)
by Katrina Lehman; Sophie Beer (Illustrator)
$24.99
AUD
Category: Picture Books
Izzy and Frank spend blue-sky-sunny days and gray-cloud-rainy days roaming and playing by the sea. But when Izzy has to leave her lighthouse and island life behind to move to the city, she also has to say goodbye to Frank. The city is crowded and noisy, and Izzy misses the sand and the sea. Can Izzy find a place for herself in her new home? And will she ever see Frank again? ...Show more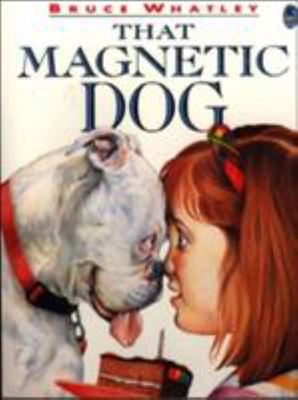 $14.99
AUD
Category: Picture Books | Series: Picture Bluegum Ser.
Skitty is a very special dog - she's magnetic. But instead of attracting metal, she attracts food. All kinds of food, even peas! Ages 3+ Skitty is a very special dog - she's magnetic. But instead of attracting metal, she attracts food. All kinds of food, even peas! *Shortlisted, Young Adults Best Book A wards (YABBA) (VIC), 1994 and 1995 Ages 3+ ...Show more
Vroom!
by Barbara Mcclintock
$26.99
AUD
Category: Picture Books
Join a little girl as she zooms--past fields and forests, up mountains, over rivers, through deserts, home again, and into bed in this playful picture book about the power of imagination, from award-winning author and artist Barbara McClintock.