$24.99
AUD
Category: LGBTQIA
In this inclusive book of ABCs, four friends play and explore during a playdate extravaganza. As they sashay out of closets and discover a wardrobe fit for a king or queen, they realize that many problems can be solved with a little makeup, imagination, and, of course, your best friends! Featuring brig ht illustrations and upbeat, accessible poems, The GayBCs is perfect for fans of A Is for Activist and Feminist Baby-showing kids and adults alike that every identity is worthy of being celebrated. ...Show more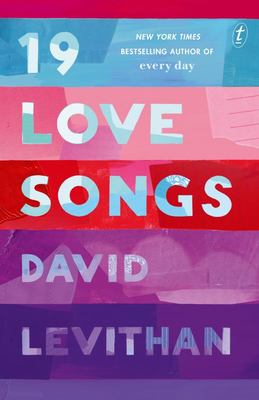 $19.99
AUD
Category: LGBTQIA
A resentful member of a high school Quiz Bowl team with an unrequited crush. A Valentine's Day in the life of Every Day's protagonist 'A'. A return to the characters of Two Boys Kissing. 19 Love Songs, from New York Times bestselling author David Levithan, delivers all of these stories and more. Born f rom Levithan's tradition of writing a story for his friends each Valentine's Day, this collection brings all of them to his readers for the first time. With fiction, nonfiction, and a story in verse, there's something for every reader here. Witty, romantic, and honest, teens (and adults) will come to this collection not only on Valentine's Day, but all year round.   ...Show more
$16.99
AUD
Category: LGBTQIA
You do magic once, and it sticks to you like glitter glue... Gay angsty teen Johnny and his goth best friend, trans girl Alison, spend their summer dabbling in magic. When they use spells to defend themselves from bullies, they suddenly find themselves whisked away to the Marduk Institute, a school for wayward wizards. Johnny and Alison must now adapt to a new world of spells, fraternities, and cute boys like Hunter and Blake... But Marduk isn't as safe as it seems. Johnny and Alison are pulled into a supernatural fight for their lives and must find the strength to battle the monsters lurking in the shadows of the school - and the demons that only exist inside their head. ...Show more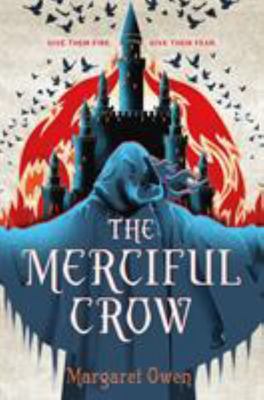 $26.99
AUD
Category: Young Adult | Series: Merciful Crow Ser.
Debut author Margaret Owen crafts a powerful saga of vengeance, survival, and sacrifice--perfect for fans of Leigh Bardugo and Kendare Blake--in The Merciful Crow. "Rich, harrowing, and unafraid to tackle discrimination--perfect for fans of Leigh Bardugo and Tomi Adeyemi."--Kirkus, Starred Review One way or another, we always feed the crows. A future chieftain Fie abides by one rule: look after your own. Her Crow caste of undertakers and mercy-killers takes more abuse than coin, but when they're called to collect royal dead, she's hoping they'll find the payout of a lifetime. A fugitive prince When Crown Prince Jasimir turns out to have faked his death, Fie's ready to cut her losses--and perhaps his throat. But he offers a wager that she can't refuse: protect him from a ruthless queen, and he'll protect the Crows when he reigns. A too-cunning bodyguard Hawk warrior Tavin has always put Jas's life before his, magically assuming the prince's appearance and shadowing his every step. But what happens when Tavin begins to want something to call his own? ...Show more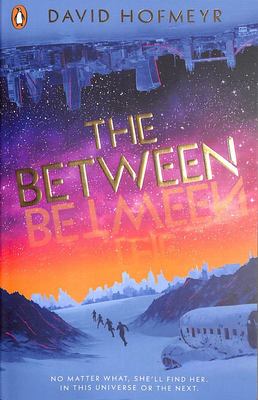 $16.99
AUD
Category: Young Adult
'Forget everything you think you know . . .' Ana Moon's best friend Bea has vanished. Her house has changed. Her parents have become strangers. She has fallen into a world that is not her own. Guided by the mysterious Malik and his Pathfinders, Ana must travel across seven versions of Earth to get Bea back. Lying in wait are the sinister Order, monstrous Reapers and a rogue Pathfinder bent on finding the elusive seventh world, and who will destroy anyone who stands against them. To save Bea, Ana must master her own Pathfinder powers, or it won't only be her friend who is lost forever - it will be Ana herself . . . A fiercely paced science fiction thriller, perfect for fans of Marie Lu. ...Show more
$19.99
AUD
Category: Young Adult
Ever since the witch cursed Babs, she turns invisible sometimes. She has her mum and her dog, but teachers and classmates barely notice her. Then, one day, Iris can see her. And Iris likes what they see. Babs is made of fire. Iris grew from a seed in the ground. They have friends, but not human ones. N ot until they meet Babs. The two of them have a lot in common: they speak to dryads and faeries, and they're connected to the magic that's all around them. There's a new boy at school, a boy who's like them and who hasn't yet found his real name. Soon the three of them are hanging out and trying spellwork together. Magic can be dangerous, though. Witches and fae can be cruel. Something is happening in the other realm, and despite being warned to stay away, the three friends have to figure out how to deal with it on their own terms. Anyone who loves the work of Francesca Lia Block and delights in Studio Ghibli films will be entranced by this gorgeous and gentle young adult novel about three queer friends who come into their power. ...Show more
$16.99
AUD
Category: Young Adult
In the morning I put on going-out makeup, and I go to Nailed It with a coffee so hot it burns my throat. The old lady gives me new nails and looks at the bruises on my neck and the scratches across my face, but she doesn't say anything. So I point at my hair, and I say, This color. You know what it's ca lled? She shakes her head: No. I say, REVENGE. Jade Khanjara and her three best friends rule their glittering LA circle. They decide how the party ends - every night but one. The night four boys spike Jade's drink, lock her in a room and brutally attack her. The night they try to ruin her. But they chose the wrong girl. Certain that the boys will face no consequences, Jade and her friends take vengeance into their own hands. There's no mercy left: and now Jade won't rest until she gets bloody satisfaction . . . An extraordinary voice-driven thriller with a heroine you'll never forget - perfect for fans of Killing Eve and One of Us Is Lying. ...Show more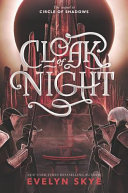 $34.99
AUD
Category: Young Adult | Series: Circle of Shadows Ser.
The stunning sequel to Circle of Shadows, a fantasy series full of magic and betrayal--from Evelyn Skye, the New York Times bestselling author of the Crown's Game series. After the devastating Ceremony of Two Hundred Hearts, Sora, Daemon, Fairy, and Broomstick are truly alone in the fight to save their kingdom. Empress Aki is missing, and everyone else who could help them is a prisoner to the Dragon Prince's mind control. At least Sora understands what they're up against. Or so she believes, until she overhears the Dragon Prince bargaining with the god of war for immortality and learns that ryuu magic may be a more insidious danger than she realized. Suddenly, the stakes are higher and even more personal for Sora--not only must she stop a seemingly indestructible Prince Gin, but she must also unravel the secrets of ryuu magic before it is too late for nearly everyone she loves. And as Sora, Daemon, Fairy, and Broomstick face dangerous obstacles at every turn, the greatest challenge may be discovering who they truly are, and what, if anything, they are capable of. The fate of a kingdom rests in their hands. Full of dangerous action, heartbreaking romance, and incredible magic--Cloak of Night is the exciting end to this thrilling duology. ...Show more
$16.99
AUD
Category: Young Adult
Ten years ago, Jess's mother was murdered by the Magpie Man. She was the first of his victims but not the last. Now Jess is the star of a YouTube reality series and she's using it to catch the killer once and for all. The whole world is watching her every move. And so is the Magpie Man.
$5.00
AUD
$24.95
(79% off)
Category: Young Adult
Sometimes I feel like I'm neither one thing nor another. I live in the Mallee but I don't like the desert. I live on a farm but I get hay fever and I'm scared of goats. I like school but my best mates don't. I'm stuck between stuff. It's like I'm not meant to be here but I am. Sandy Douglas knows that life at fifteen is hard, but it's even harder when your mother died a year ago and nothing's gone right since. His brother Red, on the other hand, is eighteen now and working the farm. He's amped up on rage and always looking for a fight. And then there's their dad Tom. He does his best, but - really - he doesn't have a clue. As Sandy and Red deal with girls, dirt biking, footy and friendship, both boys have to work out who they want to be, without their mum around. The Mallee, where they live, may seem like the middle of nowhere, but it turns out this is going to be one hell of a year. Winner of the 2016 Adelaide Festival Unpublished Manuscript Award ...Show more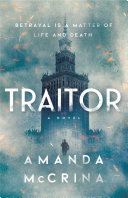 $32.99
AUD
Category: Young Adult
Poland, 1944. After the Soviet liberation of Lwów from Germany, the city is a battleground, its loyalties torn between Poland and Ukraine. Tolya is half-Ukrainian, half-Polish, and he joined the Soviet Red Army just to stay alive. When he shoots his political officer in the street, he's taken in by a sq uad of insurgent Ukrainians. Tolya doesn't trust them and especially doesn't trust Solovey, the squad's young war-scarred leader. He doesn't know just how well Solovey understands the cost of looking out for life over loyalty. Then a betrayal sends both on the run. Traitor is an action-packed thriller about a world where loyalty begets lying, traitors pass as saviors, and betrayal is a matter of life or death. ...Show more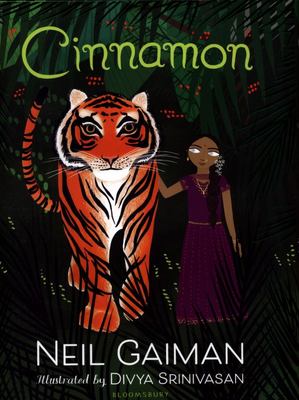 $24.99
AUD
Category: Young Adult | Reading Level: Children's - Kindergarten, Age 5-6
In a hot, hot country, ringed with mountains on one side and jungle on the other, lives a princess called Cinnamon. Her eyes are made of pearls, which means that she is blind. And, for reasons her parents the Rajah and Rani cannot fathom, she will not talk. So they offer a reward to anyone who can teach Cinnamon to speak. People travel from far and wide to attempt it, but nothing works. Until a mighty tiger, huge and fierce, prowls into their palace and announces that he is here to teach the girl-cub to talk ... A mighty fable from Neil Gaiman, winner of the Newbery and Carnegie Medals, illustrated in vivid colour by up-and-coming talent Divya Srinivasan. Neil Gaiman's work has been widely adapted for film and TV, including films of Coraline and Stardust, and adaptations of American Gods, Good Omens (written with Terry Pratchett) and How to Talk to Girls at Parties are in the works for 2017. ...Show more